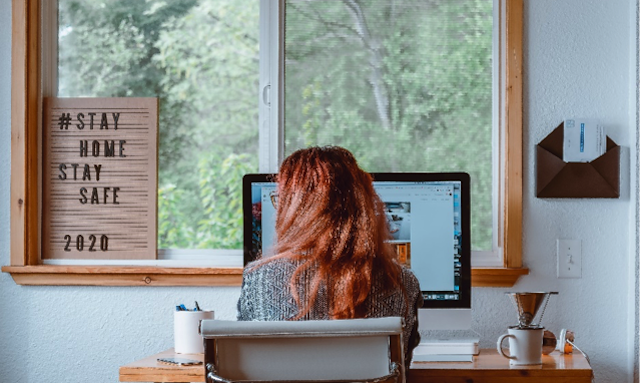 Home Business Ideas During COVID-19
2020 has not been the best of years for businesses, particularly some startups. Many brick and mortar businesses have had to close their doors due to the worldwide COVID-19 pandemic, or they are struggling to get their usual level of business due to people staying at home for fear of the virus spreading. If you were considering starting your own business or had recently started one, you might be thinking about pausing it for the time being.
However, that being said, the work-from-home industry is currently booming. The concept of working from home has been on the rise over the past few years, and with COVID-19 effectively forcing many employers to put this in place, the number of people working from home is only going to increase. So, if you still want to go ahead with starting your own company right now, something that you can do from home is going to be an ideal solution. Here are some ideas.
If you are talented at creating websites, then there has never been a better time than the present to sell your services. With physical businesses closing down or simply not getting as much business as they used to in order to stay afloat, many business owners have been scrambling to move their companies online so that they can still provide products to their customers without the additional risk of contracting the virus. Web design businesses were one of the industries that actually benefitted from COVID-19 and with many business owners realizing the benefits of a strong online presence, that doesn't look set to change any time soon. You could build a website and websites for your clients using a website building platform like Wix.
With non-essential stores having already closed down once and at risk of having these measures imposed on them once again, it's no surprise that there has been a huge uptake of online shopping. More and more people are deciding to purchase items online rather than heading to the stores because it's much more convenient and there's no risk of catching the coronavirus when you're buying from the comfort of your own couch. There are so many opportunities for selling online whether you start your own ecommerce website or sell on eBay or Amazon. Consider selling a product that is going to be in high demand, not just during the pandemic, but also in the future when things go back to normal.
If you would rather provide a content-based service, then a blog or vlog is an ideal choice. If you enjoy writing about your experiences and sharing advice with others, then getting started with your own blog is easy enough with tons of different platforms to choose from that you can get started within mere minutes. If you'd rather provide more visual content, you can vlog on platforms like YouTube or even TikTok. Choose a niche that you are passionate about because, after all, you'll need to commit to making content about it on a very regular basis in order for your blog or vlog to survive. It can take a while to build up a following and start earning money from your blog, but with the right amount of dedication, it can certainly be worth it.
Online Life Coaching or Therapy
If you have a degree in therapy and counseling or a related field, it's a good time for professionals to start offering these supportive services online. The COVID-19 pandemic and the many ways in which it has affected society has brought about a second pandemic with mental health, with more people suffering from heightened levels of anxiety, stress, and depression as a result. In these uncertain times, more people than ever before are looking to online therapy for help and support and it's a great time for those with the relevant skills to turn this into an online business. If you aren't a qualified or licensed therapist or counselor, you could still tap into this new demand by offering life coaching sessions or mentoring to people who need a little support in certain areas of their life right now.
Finally, if you are not sure what you'd like to do while starting a home business during COVID-19, a great way to find out and get some ideas is to try out some freelance gigs. Sites like Fiverr allow you to advertise your services for a range of things that you might be skilled at like content creation, graphic design, web design, business plan writing, financial planning, admin tasks, and more. It's worth trying out a range of different things that you are skilled out to figure out which one might be the best fit for you when it comes to starting your own business.
COVID-19 might have hit some companies quite hard, but it has had the opposite effect on many businesses that you can start from home.
For more articles, visit OD Blog.