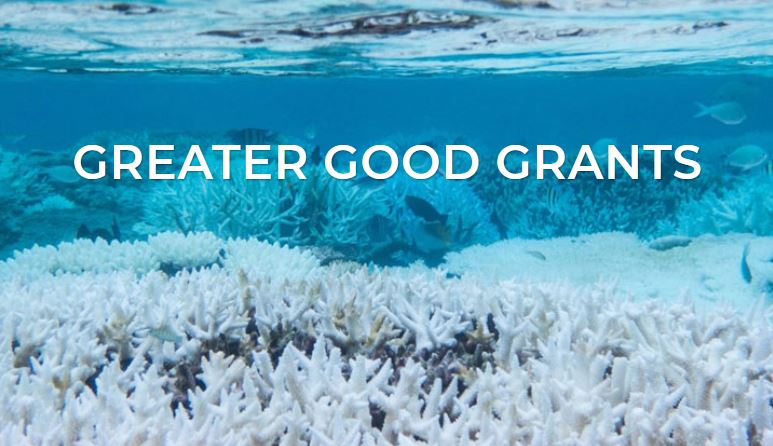 Banyan Tree Global Foundation (BTGF) Greater Good Grants 2021 (up to US$10,000)
Deadline: December 31, 2020
Applications for the Banyan Tree Global Foundation (BTGF) Greater Good Grants 2021 are now open. Building on their commitment to sustainable development, the Banyan Tree Global Foundation (BTGF) is pleased to offer annual grants to individuals or organisations that align with the BTGF global framework within a local context to support measureable impact and progress towards larger regional or global frameworks such as the Sustainable Development Goals to help people and the planet.
All projects should be innovative and impactful, aligned with one or more of BTGF's six focal areas, and conducted within countries where Banyan Tree Hotels and Resorts operate.
Biodiversity & Conservation: improve understanding, conservation and management of species and habitats.
Resource Use & Waste Management: innovative projects that tackle cradle to grave lifecycle of resources that benefit community, business and the environment.
Climate change & Resilience: elucidate global change and develop resilience in natural and human systems.
Education & Empowerment: development of education infrastructure, capacity and delivery to students of any age, with particular focus on disadvantaged members of society.
Health & Protection: focus on health and wellbeing in local communities.
Culture & Livelihood: development, protection, restoration and stewardship of culture and livelihoods.
Grant
Grants may request up to US$10,000 (including GST) but applications for amounts lower are welcomed. Funding is provided for project expenses for a maximum one year period.
Eligibility
Individuals over the age of 18 (with no upper age limit) at any level who have suitable skills and background experience are eligible to apply.
They welcome applicants of any nationality, but if you are planning work outside your home country, you must include the name and contact information of at least one local collaborator as a team member.
You may only be a project leader on a single project at a time, so until a final report has been submitted for an active project, further projects will not be funded.
The individual responsible for carrying out the project must apply and write the application: others may not submit in the name of the Principle Investigator. Individuals are required to consult a tax professional should taxes apply. Grants will not be split between multiple individuals or organisations.
Project will start within 6 months from the application submission deadline, and completed within twelve months of fund issuance.
Application
Applications must be submitted in English using the project form. Incomplete applications will not be considered.
To apply, please send your completed proposal form, along with all supporting documentation to: [email protected]
Forms to download:
For more information, visit BTGF Grants.