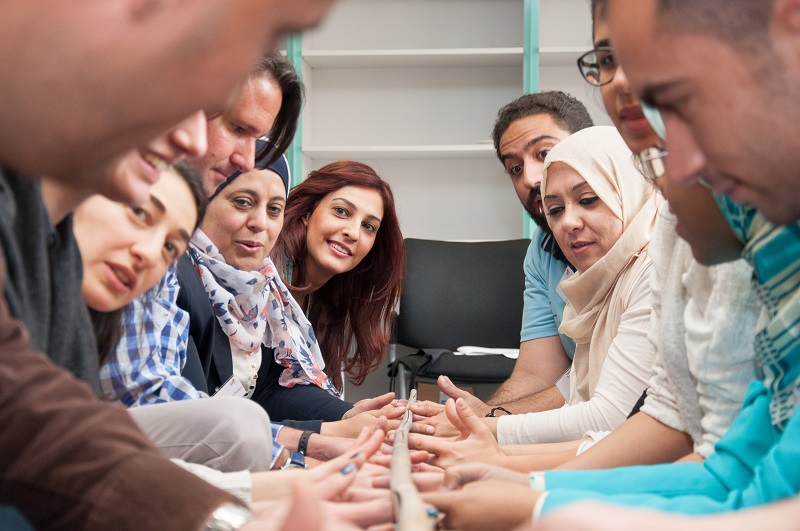 Institut für Auslandsbeziehungen (ifa) CrossCulture Fellowship Programme 2021 (Fully-funded to Germany)
Deadline: December 15, 2020
Applications are invited for the ifa CrossCulture Fellowship Programme 2021. With the CCP Fellowships, the CrossCulture Programme (CCP) funds around 100 professionals and committed volunteers from over 40 countries each year.
During two to three months of practical training in host organisations in Germany or in CCP partner countries, participants deepen their expertise and acquire intercultural skills. In turn, the host organisations benefit from the expertise, regional knowledge and networks of the CCP fellows. The participants then bring their experiences gained abroad into their everyday working life when they return to their home organisation. Professional fellowships in 2021 are awarded for a period of eight to twelve weeks.
Benefits
This programme provides financial support for the fellowship recipients. ifa covers the following costs for
Fellowship Recipients from Abroad:
A monthly allowance of 550 euros
Roundtrip airfare
Accommodation
A monthly ticket for public transport within the place of residence
A refund of applicable visa fees
Health insurance
Scholarship Recipients from Germany:
A monthly allowance of 1,100 euros
A refund of roundtrip airfare
A refund of applicable visa fees
Health insurance
Eligibility
Fellowships are principally awarded to people working in one of the following fields:

policy and society
media and culture
human rights and peace
sustainable development

The applicant must be between the ages of 23 and 45 at the time of the application.
Good written and spoken English skills.
At least two years of proven professional experience or volunteer work in a civil society organisation in the country of origin.
The applicant is in good health for a longer stay abroad.
Desirable
The applicant has been and is socially engaged for the long-term.
The applicant can prove full-time experience in his or her field of work.
A collaboration with an organisation in the target country is in progress or planned.
The applicant possesses other language skills, particularly, German language skills.
Application
Please prepare the following documents for your application beforehand:
Letter of Motivation
Letter of Recommendation
Curriculum vitae
Portrait photograph (optional)
Supporting documents (copies of degrees/diplomas, proof of experience etc.) might be requested at a later stage of the selection procedure.
To apply, click here and select your country of residence.
For more information, see FAQs and visit ifa CrossCulture Fellowship.