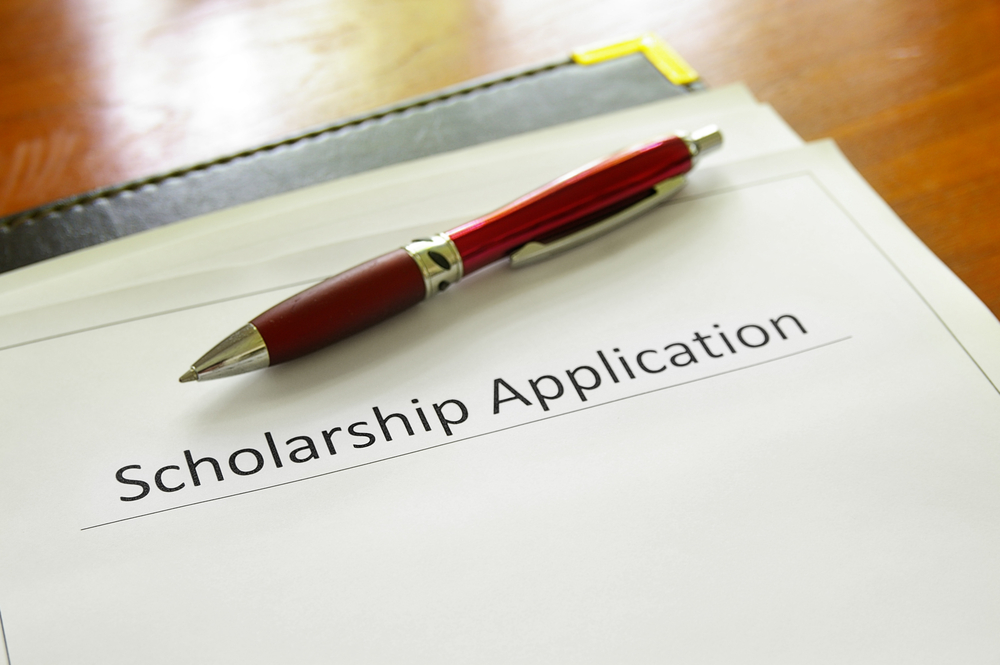 5 Tips to Write a Killer Scholarship Application Letter by Jasdeep Singh
Writing your cover letter when applying for a scholarship can be a very stressful task because it can feel like your one chance to allow the committee to meet and understand who you are.
Jasdeep Singh, a former high school assistant principal and recent MBA graduate, understands the feeling as he reads many letters a month from candidates who apply for the scholarship he currently sponsors.
To help those who may be in the position of not even knowing where to start, or how to focus their essay, Dr. Singh shares some tips in the following article that could be helpful for delivering an introduction letter that makes you stand out.
Tip #1: Start by introducing yourself
A cover letter is supposed to be a tool to present yourself. Therefore, the first step in writing a great cover letter is to introduce yourself.
This section should not be a list of your bio (that is already in your application). Instead, this is your chance to highlight what makes you who you are. Less is more because you need to provide context for why where you live, who your family is, or your culture is important to you and for the committee to know. You need to guide the readers to why something in your background is important to who you are. Committees will not have the time to guess.
For example, if you or your parents are immigrants, talking about cultural norms, your transition, the importance of your heritage, or what your culture and family instills in you all can be influential life experiences when explained with care.
Tip #2: Describe what drives you
What drives or motivates you needs to be something that comes from who you are and aligns with something you have done. For instance, someone invested in community might have a drive to help others and volunteer. A student interested in academic challenges may have taken challenging courses and joined the math club.
A love for reading, studying finance, playing a sport or instrument, or being artistically talented can all speak to your character. These passions and hobbies can also be critical in helping readers gain a more complete picture of who you are, not just what you have done.
The challenge is to aim for depth rather than breadth. Pick one, two at most, to use as a way to describe who you are and why they support your application.
Tip #3: Be clear about how you are a good fit for the scholarship
This section is critical in ensuring your essay does not look like a copy/paste of other essays for other applications.
Each scholarship has a scope or a certain type of candidate in mind. It should be clear early in your essay that you have read the scholarship requirements and understand their values. Requirements may include age, sex, background, or intended area of study, while the values might be to promote women in science, promote minority males into education, or support first-in-family college attendees.
While you should avoid coming out and writing "I think I'm a good fit because…" so as to not sound forced, it should evident to the reader that you embody much of what the scholarship is about.
Tip #4: Keep natural but formal tone
Scholarship applications are formal documents, so you should maintain a formal tone when writing your cover letter. To personalize your writing, it is appropriate to use personal pronouns, such as I, but avoid referring to the reader(s) as "you" too often to not appear overly casual or disrespectful.
A way to strike this balance is to write as if this were a first-person presentation to a panel of adults. Speaking "to" the reader will not only draw the in but also personalize your writing,
Tip #5: Check grammar and proofread, then do it again, then have someone help
There are many interesting tools on the internet that can help you here, such as Grammarly – for punctuation, spelling, and grammar checking.
However, for proofreading purposes, you should give your cover letter to at least two people. The first person should be someone who knows you well and will be reading to ensure the letter sounds like you and highlights the best of who you are. The second person should be someone with a highly critical eye for grammar, word choice, and other important literary foundations.
Your letter should feel polished, but not so overdone that it seems professionally created or coached. Do not try to impress by using big words or long sentence structures; write to let your voice be heard!
Bottom line
Although there is no way to guarantee an application letter will land you a scholarship, hopefully the above tips help. The key is to create a letter that presents you as clearly and holistically as possible while also focusing on the scholarship requirements. Depth is better than breadth, lead the reader to understand why something is important, and do not let your hard work be negated by grammar or formatting mistakes!
Remember that applying to scholarships is also a game of odds: there are a lot of students applying so apply to as many scholarships as you can to improve your chances.
For more articles, visit OD Blog.