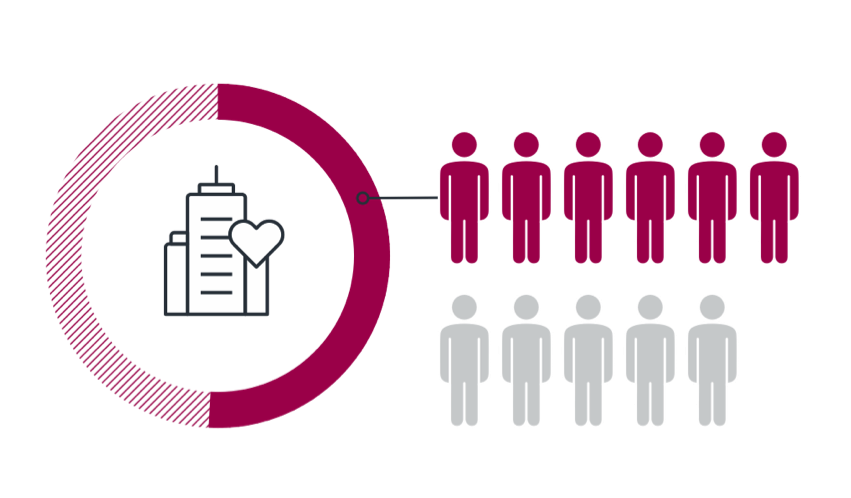 Creating an Age-Diverse Workforce in Healthcare
The value of an age-diverse workforce is very often overlooked at our workplaces. Hiring young and passionate professionals has its perks but that does not mean experienced seniors citizens cannot be productive members of society. Today's professionals are healthy and tend to stay longer in their professions than predecessors. The diverse workforce might be challenging for the managers as keeping everyone happy is not an easy thing to do.
The idea of seniors calling it a day after the age of 55 is not applicable anymore. Most are healthy, passionate, and want to continue working in their field. Just like any other sector of professional life, healthcare also needs to adopt the approach of an age-diverse workforce. As compared to other professions, accommodating seniors in healthcare is relatively easier. There are countless jobs and responsibilities where healthcare stakeholders can utilize the experience and potential of seniors. From management to the operational fields, medical facilities need both young and senior professionals.
Can seniors adjust to a diverse workforce?
At the age of 55 most professionals can remain active in the field for approximately ten more years. The Bureau of Labor Statistics data clearly shows that people above the age of 55 are actively looking for some kind of professional work. These retired professionals are experienced and skilled. Their professionalism and experience are still relevant for several years. Apart from providing work opportunities to seniors, companies can also benefit from these arrangements because the hiring cost may be lesser. Moreover, businesses don't have to invest a lot in the training of these experienced people.
Companies are only focusing on diversity based on location, ethnicity, color, and race, while age still remains the most overlooked factor in workplace diversity. Today's workplaces comprise several generations and that new trend can be easily implemented in the healthcare sector too. Age-diversity needs to be on the priority list of the recruiters, just like other demographics. The aging factor is crippling the global economy, and the use of an experienced workforce will allow governments to manage things in better ways.
How to Recruit Senior Citizens?
Recruiters and companies should clearly advertise their policies about hiring seniors so experienced and reliable professionals can apply to join the team. With experience working in offices they can easily adapt to every type of environment. Here are some skills in senior workers that are developed with time in the profession:
Better soft skills
Professionalism
Emotional stability
Emotional intelligence
Pattern recognition
If you need to fill some specific vacancies with seniors and require them to acquire new skills, Dignity Health Global Education offers different programs for every age group. From students to professionals almost everyone can benefit from health education programs. Seniors can enroll in certifications and then serve organizations with the planning and implementation of health policies.
Dignity Health Global Education is offering field courses, healthcare marketing, and management programs under the supervision of the most experienced instructors. Organizations and communities need better health education and seniors can prove to be a valuable addition even after retirement.
Retention of Older Workers in Diverse Workplace
The senior workforce can manage things in better ways and help organizations achieve their goals. As experienced professionals and they can be valuable and beneficial for any organization if their services are utilized the right way. They can serve as good trainers and mentors.
All other talent retention strategies are still applicable for older workers. They also need flexible working hours, remote job options, and other incentives. You can also use their talent and experience for mentoring programs where they can teach less-experienced workers within your workplace.
An age-diverse workforce can help to put the experience in the right usage and also overcome the shortage of workforce. There are many health education programs offered by the government and healthcare departments. If you want more details and insight about health education, Dignity Health Global Education can be the right platform for you.
For more articles, visit OD Blog.