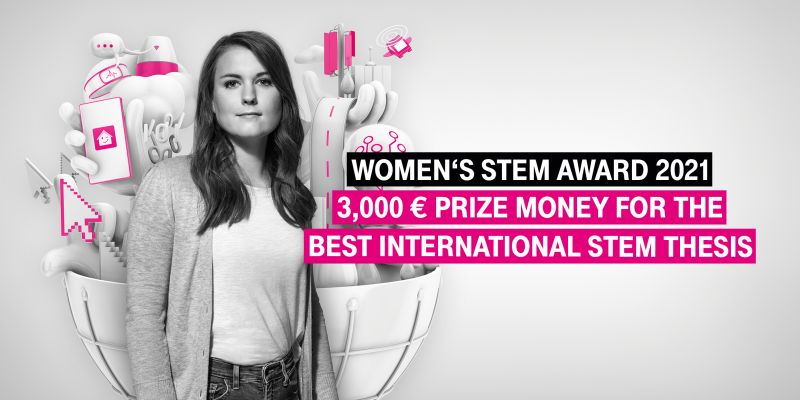 Deutsche Telekom Women's STEM Award 2021 (up to 5,000 Euros)
Deadline: March 14, 2021
Is your bachelor or master thesis (almost) completed? You studied a STEM subject (Science, Technology, Engineering or Mathematics)? Perfect. Apply with your thesis for the Deutsche Telekom Women's STEM Award 2021!
For the eighth time, Deutsche Telekom praises the Women's STEM Award. STEM graduates from all over the world can submit their thesis with focus on one of the strategic growth areas: Cloud, Internet of Things, Artificial Intelligence, Cyber Security and Networks of the Future.
Award
The best thesis will be awarded 3,000 Euros.
In addition, each innovative topic will be awarded 500 Euros.
Eligibility
Female students and graduates of STEM subjects (science, technology, engineering and mathematics) are entitled to take part.
Your thesis can be written in English or German.
The thesis has been submitted within the last 18 months.
Application
To participate in the Women's Stem Award,
The final assignment in English or German
A CV
And the agreement to terms and conditions via online registration
Those documents should be written either in English or in German.
For more information, see FAQs and visit Women's STEM Award.