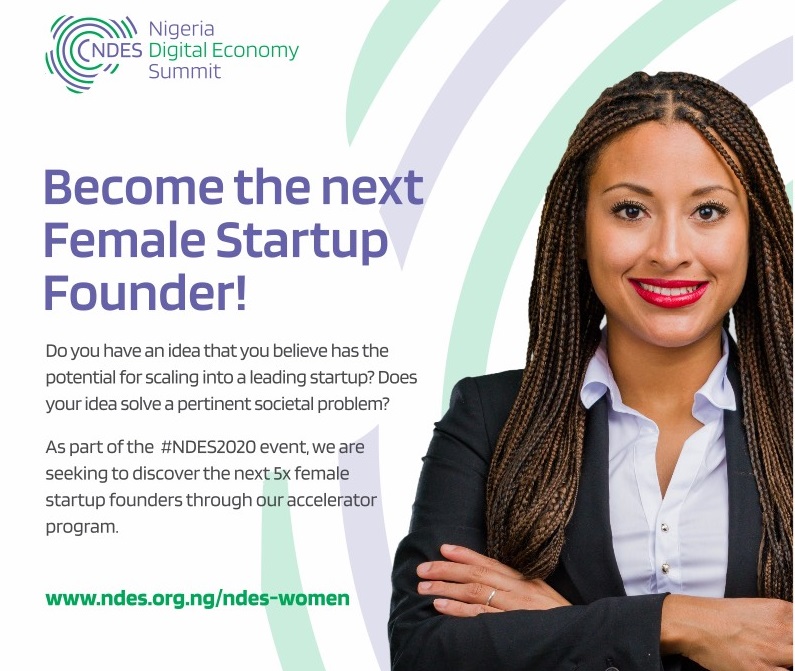 NDES Women/Foresight Seeds Fund Accelerator Program 2021 for Purpose-Driven Female Startup Founders [Nigerians only]
Deadline: December 15, 2020
Applications are invited for the NDES Women/Foresight Seeds Fund Accelerator Program 2021. This is an initiative to ensure the inclusion of more women in the Nigerian Tech Ecosystem. A gender balanced ecosystem is more likely to thrive.
The Accelerator Program is a joint initiative of NDES Women and Foresight Seeds Fund. The accelerator program will select 5 Nigerian women with the most thought-provoking ideas and practical tech-driven innovations. The five winners will be selected by an independent panel of judges, will be recipients of funding, coaching and mentoring support to bring these innovative ideas to full implementation.
Benefits
The successful applicants will receive funding of up to N5,000,000/$12,000 and be coached on implementing their ideas. The judges will rate the finalists according to how effective their business case is.
Eligibility
Applicants must be female.
Applicants must be Nigerian citizens.
The idea must be a tech-enabled solution for any sector of the economy.
Applicants must be willing to submit a business plan that shows the business case for the idea.
Application
To apply, your business must indicate the use of technology in scaling your startup. The deadline for application is December 15, 2020.
For more information, visit NDES Women.