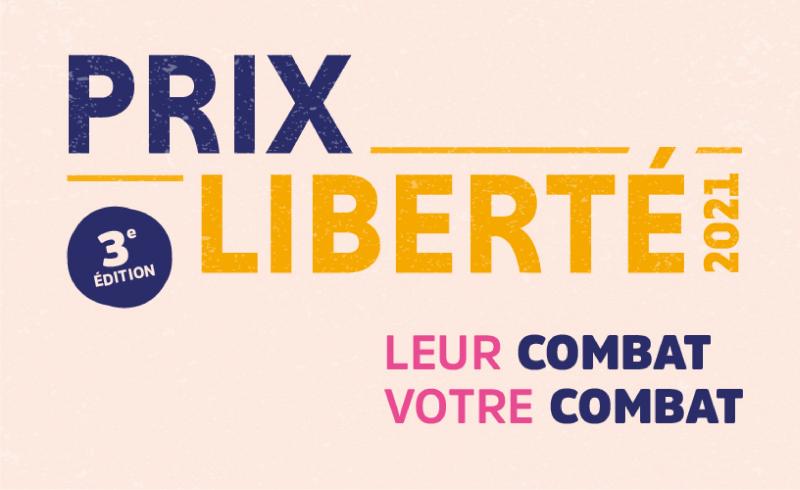 Call for Nominations: Freedom Prize 2021 (up to €25,000)
Deadline: January 18, 2021
Nominations for the Freedom Prize 2021 are now open. The Freedom Prize is an educational initiative which aims to raise awareness of freedom, peace and Human rights, inspired by the values of the D-Day landings of 6 June 1944 in Normandy.
The Freedom Prize invites young people aged 15 to 25 from France and around the world to choose an inspiring person or organisation, committed to an exemplary fight for freedom.
Organised by the Normandy Region, implemented with the International Institute of Human Rights and Peace, in partnership with the academic authorities of Normandy and the Canopé network, the Freedom Prize pays tribute to all those who have fought and continue to fight for this ideal.
Prize Stages
Involving young people from all over the world at every stage, the Freedom Prize includes 3 key stages:
The call for applications: When responding to the call for applications, participating groups should choose, present and defend a recent fight for freedom, as well as the person or organisation which is leading it.
The deliberations of the international panel of judges: An international panel of 24 young people will meet to consider the proposals. Together, the panel of judges will identify the three people or organisations whose fights are, according to them, the most representative of a fight for freedom in 2021.
The online vote: An online vote, open to young people aged 15 to 25 from around the world, will determine the laureate of the Freedom Prize 2021 from the three people or organisations chosen by the international panel.
Prize
The laureate of the Freedom Prize will receive an endowment of €25,000 to support their fight during an award ceremony that will take place in Caen as part of the Normandy World Peace Forum in June 2021.
Eligibility
Nominators are young people between 15-25 years, from all over the world.
The 2021 Freedom Prize can be awarded to a person or an organization, media or unknown.
He/She must have carried out at least one concrete action during the last three years.
Selection Criteria
When responding to the call for proposals and answering various questions included on the form, your group will be encouraged to provide information, to present arguments and to summarise the nature and the context of the nominated fight, the freedom(s) at stake, the action taken and its impact.
Particular attention should be paid to the following points:
The relevance of the fight for freedom;
The current nature of the fight;
The impact of the fight in the short, medium and long term.
Nomination
The nomination form should be duly filled in and confirmed online no later than January 18, 2021 (11.59pm, UTC+1). Any confirmation after this date will not be considered.
For more information, visit Freedom Prize.