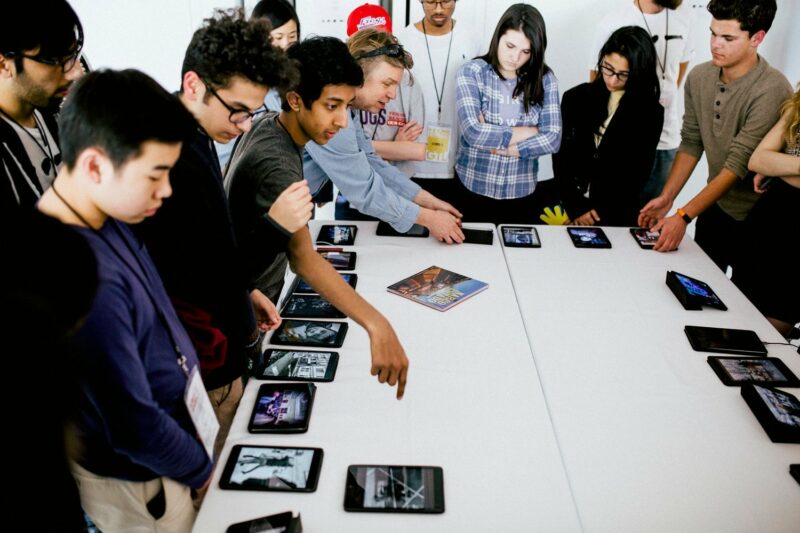 We Are Family Foundation Three Dot Dash Global Teen Leaders Program 2021
Deadline: January 13, 2021
Calling community shakers, movement leaders, innovators & game changers! The Global Teen Leaders Program 2021 is open for applications. After a year of uncertainty and adaptation, We Are Family Foundation looks forward to finding the next group of teenage social innovators, entrepreneurs and activists as we all work to make 2021 and beyond a future we all want to live in.
For the reasons that made 2020 feel unprecedented, We Are Family Foundation will continue their commitment to the health and safety of everyone by committing to hosting the 2021 Just Peace Summit in a virtual format. The 2021 Virtual Just Peace Summit (V-JPS2021) will take place between the months of June, July and August over a period of several weeks next year. Exact dates will be announced in the coming weeks.
All 2021 Global Teen Leaders (GTLs) will participate remotely from their homes. We Are Family Foundation will ensure each GTL has the technology needed to fully participate.
About Three Dot Dash
Three Dot Dash® is a global initiative of the We Are Family Foundation® designed to recognize and support the efforts of Global Teen Leaders around the world who are actively working on projects that promote a more peaceful society. Inspired by the late 13-year-old poet and peacemaker Mattie J.T. Stepanek, Three Dot Dash is an innovative year-round leadership and mentoring program that teaches teen leaders how to "tell their stories" effectively using various forms of media in order to accelerate their leadership potential, advance their projects, mobilize peers and amplify their work to broader audiences around the world to take action.
Eligibility
Potential GTLs must meet ALL of the following qualifications and requirements:
Age 13-19 (at time of the Virtual Just Peace Summit V-JPS2021).
Project or organization addresses one or more basic human need(s): Education, Environment, Food, Health, Safety, Shelter, Water.
Founder or co-founder of your own project or organization.
Committed to growing your work and impact now and in the future.
Already achieving tangible results.
Speak and write English proficiently.
Participate during the entire V-JPS2021 – NO EXCEPTIONS.
Be nominated by a qualified Nominator.
Application
All applicants who are chosen as finalists will have the opportunity to ask questions and learn more about what going virtual means for Three Dot Dash during their one-on-one interviews.
In order to apply, potential GTLs must be nominated by one of the following qualified Nominators:
A Staff Member from an Educational Institution
A We Are Family Foundation or Three Dot Dash Team Member
A We Are Family Foundation Board Member
For more information, visit Three Dot Dash.