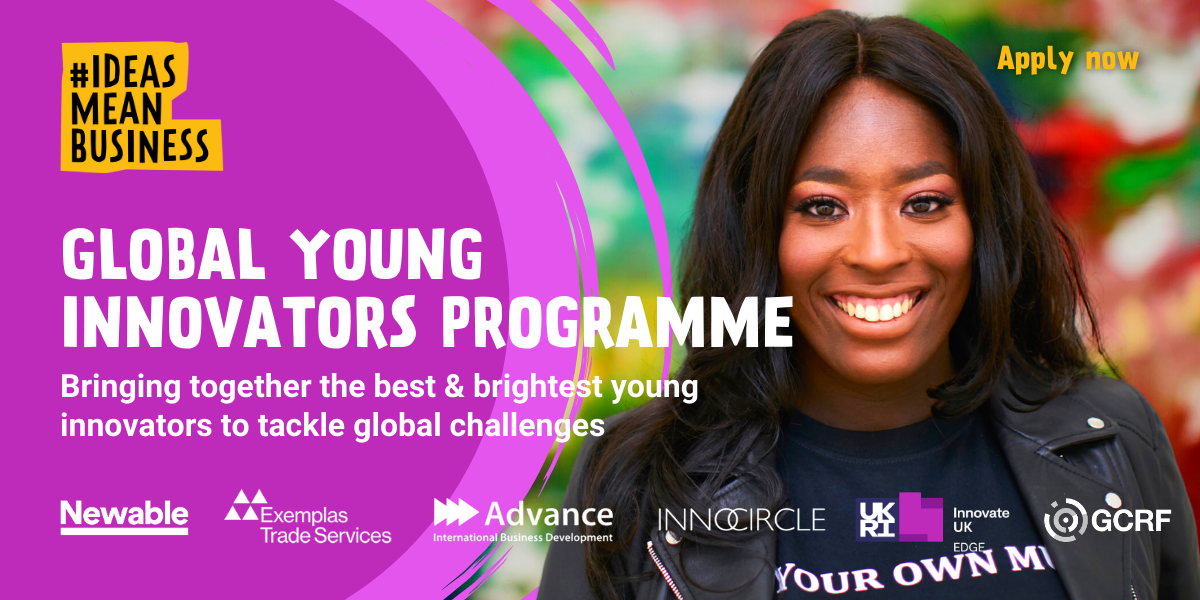 Global Young Innovators Program – South Africa 2021 (R200,000 funding grant)
Deadline: January 12, 2021
Applications for the Global Young Innovators Program – South Africa 2021 are now open. The Global Young Innovators Program offers 60 forward-thinking, entrepreneurial minds from across South Africa and the United Kingdom (UK), a platform to join forces, ignite ideas and co-design solutions that can help solve some of the greatest challenges facing our global community.
Providing mentorship, industry leading training and the chance to pitch for one of 15 R200,000 funding grants, this bespoke 3 to 9-month program is designed to connect and equip you with the resources needed to bridge the gap, and transform your idea into a viable business.
Five Global Challengs
They are tasking young innovators to generate innovative ideas to help address these five challenges in South Africa, with the potential to take that solution to a global scale:
Low-carbon: Solutions that can move South Africa towards a low-carbon economy.
Education: Products and services which can improve education and training – make it fairer, more inclusive, accessible and equitable.
Infrastructure: Innovations to support the sustainable expansion of cities, rural communities and infrastructure.
Urban and Rural Communities: Solutions which can create a positive impact on urban and rural communities, transforming them in sustainable ways whilst working to maintain their heritage and cultural access.
Quality Healthcare: Innovative ideas to improve the quality of healthcare provision, whether it's directly medical or healthcare equipment that is more sustainable, sanitary and/or efficient.
Funding
Up to 15 projects generated by 30 Young Innovators will receive an average of R200,000 in grant funding, announced on the final day of the Pitch & Seed Funding Bootcamp.
Eligibility
Open to South African entrepreneurs, leaders and founders, aged 18-30 years;
With an innovative idea or early-stage solution to address one of the five global challenges;
Eager to collaborate with a UK Young Innovator on a joint project;
Have access to a stable broadband and internet connection.
Applicants must be willing to commit to:
Attend all key program dates;
Fully engage with the program's package of support, including leveraging their project mentor;
Work collaboratively with other South African and UK innovators;
Share their journey and build their profile as a role model through participation in case studies, blogs, video content and PR activity.
Application
Applications close on Tuesday 12 January 2021 at 7.00pm (SA). You will be informed of the outcome of your application by Monday, 18 January 2021.
For more information, visit GYI.