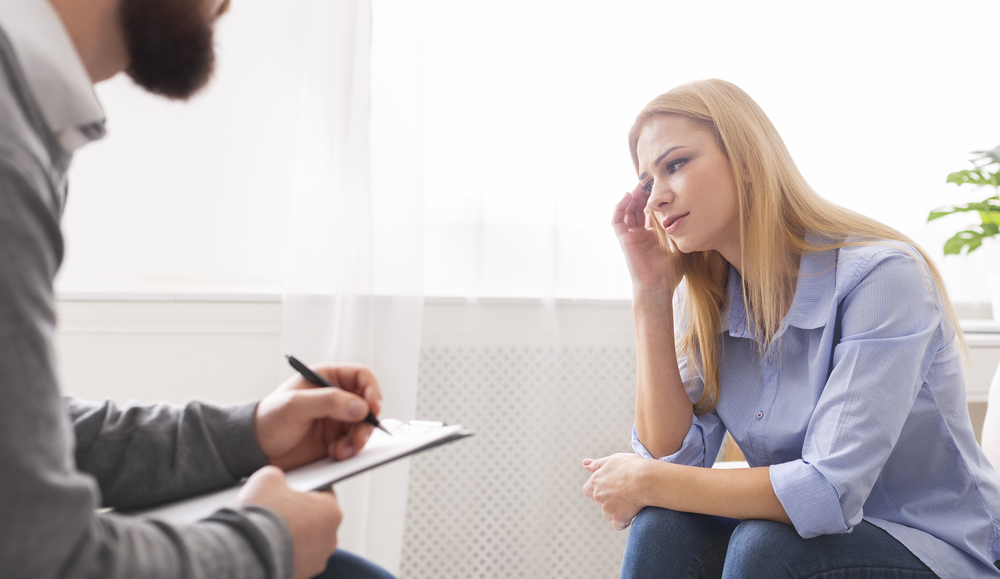 It's A New Year! Guard Your Mental Health Whilst Achieving Your Career Goals
Are you aware that our work environment can have a significant effect on our mental health and wellbeing? To a large extent, this depends on which side of the coin you are looking at. The workplace can either promote or hinder mental wellness. When we are actively aware of the importance of our mental health and work at preserving it at all cost, we will enjoy good mental health which will enable us to make the most of our potentials, meet our target goals, and make groundbreaking achievements in our careers. Cope with life's unending challenges, we will be better capable of handling whatever life throws at us, fully capable of developing ourselves, handling workplace relationships, and impacting our societies positively.
Just like our physical health does not always stay the same, our mental health also fluctuates due to changes in circumstances, different stages in life, and our careers. The earlier we recognize any negative changes, the earlier the need to get appropriate help and support from a mental health specialist or psychiatrist.
Psychiatry is a branch of medicine that is focused on mental health. It encompasses the diagnosis, treatment, and prevention of mental, emotional, and behavioral disorders. A psychiatrist is a medical doctor who specializes in mental health, including substance use disorders. Psychiatrists are qualified to assess both the mental and physical aspects of psychological problems. People seek psychiatric help for many reasons. The problems can be sudden, such as a panic attack, frightening hallucinations, thoughts of suicide. Or they may be more long-term, such as depression, prolonged stress, feelings of sadness, hopelessness, or anxiousness that never seem to lift, causing everyday life to feel distorted or out of control. Being physicians, psychiatrists can order or perform a full range of medical laboratory and psychological tests which, combined with discussions with patients, help provide a picture of a patient's physical and mental state. Their wealth of education and clinical training equip them to understand the complex relationship between emotional and other medical illnesses and the relationships with genetics and family history, to evaluate medical and psychological data, to make a diagnosis, and to work with patients to develop treatment plans. BetterHelp.com offers advice on psychiatry and highlights the different diagnostic approaches used by psychiatrists.
Several factors can negatively interfere with your mental health in the course of your career progression. It could be work-related stress; maybe you have a fast-approaching deadline on a pending project or a target you need to reach to get that promotion, it could also spring from a poor working relationship with colleagues and partners. All these can increase our anxiety levels and when not handled properly, could progress into depression. Depression is the most common illness that affects mental health. Poor mental health negatively affects all aspects of our life; it decreases our job performance and productivity, motivation, and engagement in work. It could also reduce physical capability to carry out daily activities and functions, impede effective communication with colleagues, partners, and in some cases even family members.
Granted, we all feel the need to invest in our careers and profession by setting realistic goals and working hard to achieve them to enable us to reach a milestone in our careers. However, many of us tend to pay little or no attention to the importance of investing in our health especially our mental health. Having good Mental health plays a vital role in enabling us to accomplish whatever goals we set in life be it personal, educational, or career goals. What better way can we achieve all these if not with a sound body and mind!
How then can we guard our mental health while working hard to achieve our professional and career goals? Here are some tips!
Take a break! Make out time each day to rest.
Carefully assess your workload, activities and take necessary steps to create a balance so that the pressure associated with work would not interfere with your mental health
Ensure that you keep and maintain a good life and work balance
Do not underestimate the benefit of consistent physical activities. Engaging in any form of physical activity such as running or skipping helps to reduce stress, lower blood pressure, keep you energized, and sets you in a better mood to start the day thus, improving mental health.
Promote mental health by developing and feeding your mind with the positive aspects of your work (focus on your strength and what you love about your career or profession)
Make conscious efforts to build healthy a working relationship with partners and colleagues.
Our mental health is a priceless possession and should be treated as such
For more articles, visit OD Blog.