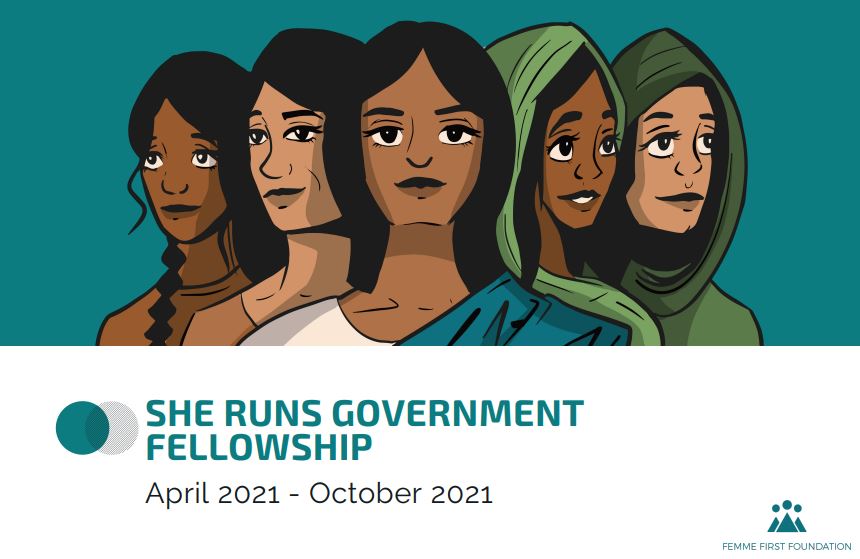 Femme First Foundation She Runs Government Fellowship 2021 (Scholarship available)
Deadline: February 28, 2021
Applications are open for the Femme First Foundation She Runs Government Fellowship 2021. The She Runs Government Fellowship is a six-month program that is focused on capacity-building, training, and mentorship of women in politics. It seeks to enhance and improve the quality of political participation of women.
The fellows will undergo residential in-person workshops, intensive virtual learning sessions, and hands-on mentorship by seasoned women politicians. This three-pronged approach will provide an academic grounding of democratic frameworks and policy-making, up-skill them with practical know-hows of electioneering, build the fellows' personal brands through personalised Public Narrative trainings by coaches from Harvard Kennedy School, and learn the ropes of politicking directly from a mentor who is undergoing the realities and tackling the challenges of being a woman in public office.
Scholarship
A nominal admission fee of INR 20,000 will be charged although the overall program cost is INR 200,000/person. However, financial constraint should not be an obstacle for application. Therefore, admission fee waivers (up to 100% scholarship) are available on merit-cum-means basis.
Eligibility
The following categories will be eligible for the fellowship:
Women who have contested election at any level i.e college, university, RWA, local government, MLA, etc.
Women in nominated political party positions for at least 6 months.
Women who have worked in civil-society, policy or media organisations for at least 2 years and want to transition to a career in politics.
Women who are/were LAMP/Acumen/Gandhi/Teach for India Fellows and aspire to join politics.
Citizens of India, resident in the country.
Application
The program timeline is as follow:
April to June 2021: Virtual learning (approx. 5 hours/month)
June 24 – 27, 2021: Residential workshop (Venue yet to be fixed)
July to October 2021: Virtual learning + Mentoring sessions
Applications are accepted until February 28, 2021. Late applications will not be considered.
For more information, visit Femme First Foundation.