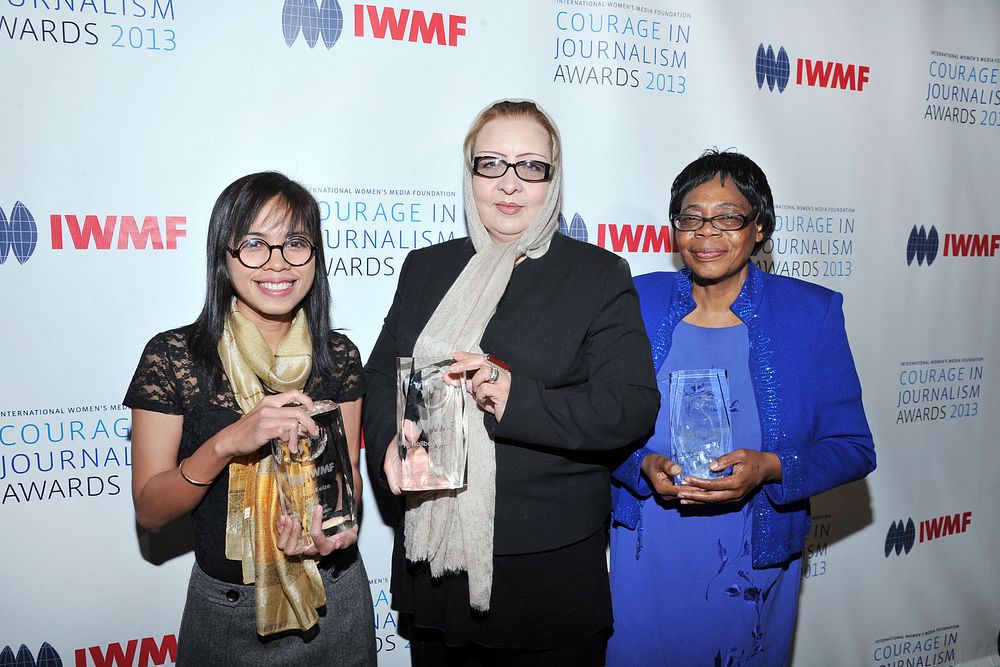 Call for Nominations: IWMF Courage in Journalism Awards 2021
Deadline: March 1, 2021
Nominations are open for the IWMF Courage in Journalism Awards 2021. The IWMF's annual Courage in Journalism Awards honor women journalists who set themselves apart by exhibiting extraordinary bravery, persistence and resilience. Doing whatever it takes to uncover the truth, these women raise the bar for reporting under duress, or in the face of censorship.
The awards program honors brave journalists – including photojournalists – working in any country across the world. These women report on taboo topics, immerse themselves in hostile environments and share difficult truths. In addition, the honorees demonstrate a commitment to press freedom and often overcome unjust conditions online and offline to become leaders in their industry.
The Courage in Journalism Awards show people that female journalists are not going to step aside, cannot be silenced, and deserve to be recognized for their strength in the face of adversity.
Eligibility
Candidates for the Courage in Journalism Awards must be full-time staff or freelance women reporters, writers, editors, photographers or producers working in any country and of any nationality.
Self-nominations are not accepted.
Application
Submit your nomination in any of the three languages:
For more information, visit IWMF.