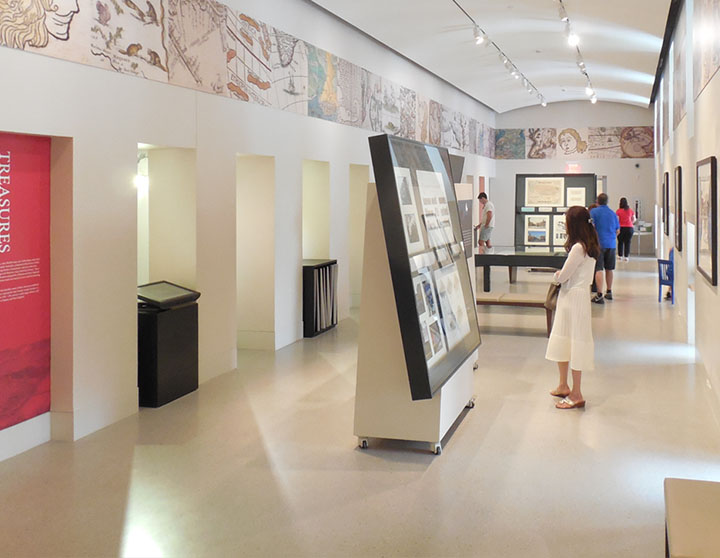 Boston Public Library Leventhal Map & Education Center Public Research Fellows Program 2021-2022
Deadline: April 12, 2021
Applications are open for the Boston Public Library Leventhal Map & Education Center Public Research Fellows Program 2021. The Public Research Fellows programs is a pilot initiative of the Leventhal Map & Education Center (LMEC), and it is designed to support scholars whose work advances the following two goals:
Productive Research in the LMEC Collections: The LMEC stewards the Boston Public Library's collection of over 200,000 maps, atlases, and other geographical objects. Particular strengths include Boston and New England, the American Revolution, urban atlases, and maritime charts; chronological coverage spans from the 16th century to the present. The LMEC's location in the Boston Public Library also affords access to research materials in the library's extensive historical and research collections.
A Public Agenda for Communication and Engagement: While fellows may also be working on traditional scholarly monographs or peer-reviewed journal articles, the Public Fellows Program specifically supports work committed to a broad audience, through formats such as newspaper and magazine articles, digital interactives, web publications, podcasts, multimedia, public art, advocacy and policy briefs, public data repositories, and other forms of engagement. Fellows should demonstrate the integral nature of public engagement in their work and emphasize their ability to translate scholarly material for a general audience.
Fellows are expected to spend between one and three weeks in residence at the LMEC. During this time, fellows will prepare a report on their ongoing research for publication on the LMEC website. Fellows will have access to curatorial and reference staff to assist their work in the collections, will interact intermittently with program sponsors, and will present at the end of their time in residence to LMEC board, donors and staff during an informal lunch conversation. Finally, fellows are expected to complete measurable progress towards their public engagement project within 9 months of their residence time.
Stipend
Successful fellows will receive a stipend of $3,000.
Eligibility
Researchers who have shown a professional commitment to scholarly understanding coupled with public communication are eligible to apply, including students and faculty housed in research institutions such as colleges and universities, as well as independent scholars and representatives of fields like journalism, design, and policy who can demonstrate a commitment to historical inquiry.
Researchers housed at institutions with limited resources for advanced study will be given special consideration in the application process. K–12 teachers are not prohibited from applying to the Public Research Fellows program, but they will likely find the Teacher Fellows program more appropriate.
Application
An application consists of the following material submitted by April 12, 2021:
A statement describing the proposed research project, with a specific evaluation of which objects or collections will be used; no more than 500 words.
A statement describing a plan for how the research project will reach a public audience through forms of publication and creative engagement; no more than 500 words.
A description of when and how the research will be undertaken, including a discussion of the balance of work between digitized and non-digitized collections; no more than 200 words.
A full CV; PDF format.
For more information, visit Public Research Fellowship.