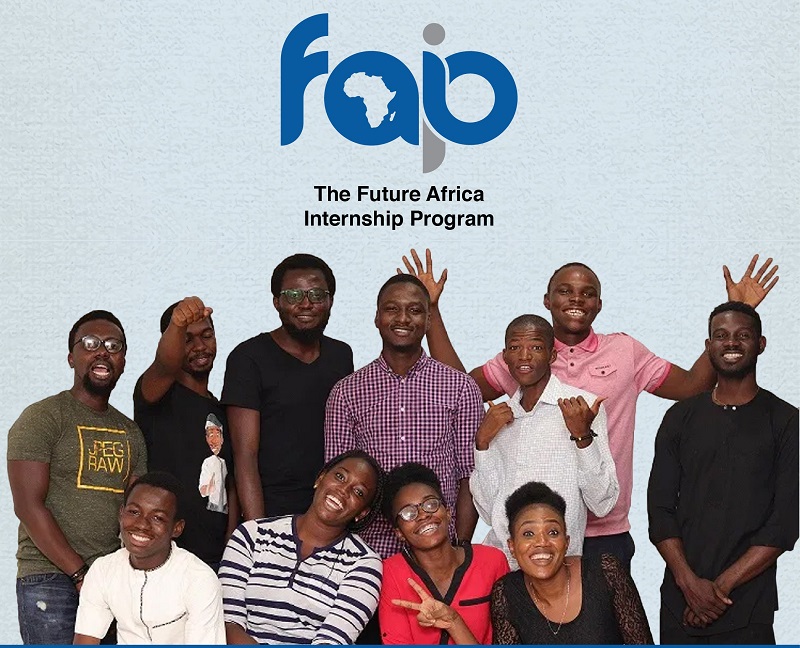 Apply for the Future Africa Internship Program 2021
Deadline: April 15, 2021
Applications are open for the Future Africa Internship Program 2021. The Program offers highly motivated individuals an excellent opportunity to gain industry experience, test-drive their careers, and be exposed to the great stuff from giants in their industries.
The program also allows you to gain new perspectives, innovative ideas while you improve your skills in a diverse environment amongst the next generation of future leaders. Beyond the learning opportunities, as an intern, you will get to work with some of the industry's best people and are exposed to real-life projects, challenges, and company initiatives. In addition to developing technical skills and experience, the internship program will allow interns to develop interpersonal skills by networking with other interns.
The Future of work is about the focus on the individual rather than tasks and locations. The Future Africa Internship program will breed a new tribe of Africans who are intentionally equipped and guided through their passion: they will easily navigate the competitive global career terrain because they will have the unique opportunity of standing on the shoulder of industry giants.
Benefits
This is a fully-funded internship program. There would be an e-certificate given at the end of the program.
Eligibility
Open to anyone with less than two years of work experience;
To qualify for placement, applicants must have some experience or skill in their chosen field of interest;
Have strong communication, interpersonal skills as well as the ability to work in a team;
If the applicant is a university student, they must have completed at least the second year of a university program;
Multiple applications will lead to automatic disqualification.
Application
All applicants must fill the application form and submit by the application deadline of April 15, 2021.
For more information, visit Future Africa Internship.