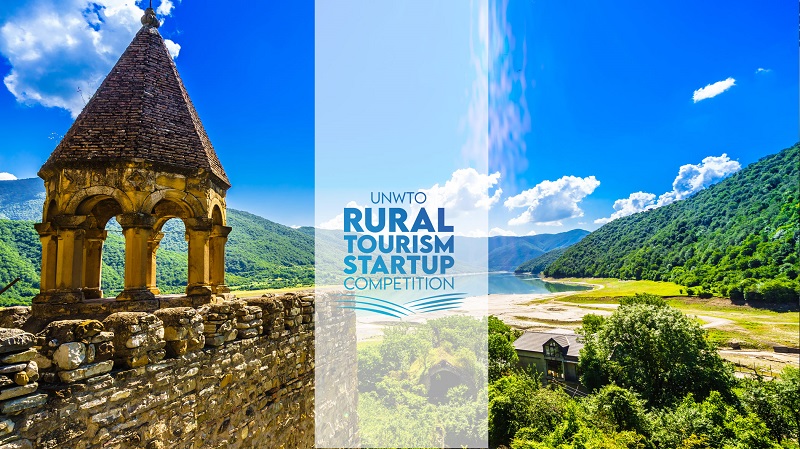 UNWTO Global Rural Tourism Startup Competition 2021
Deadline: July 1, 2021
Applications are open for the UNWTO Global Rural Tourism Startup Competition 2021. The Competition seeks to source new startups and entrepreneurs that advance the contribution of tourism to rural development and support recovery.
Creating opportunities in Rural Destinations through innovation and digital transformation in tourism to:
Fighting poverty: 80% of all people living in 'extreme poverty' live in rural communities.
Curbing depopulation: By 2050 68% of the world population will live in urban areas and cities will produce 85% of global economic output.
Closing the Digital Divide – 87 per cent of people in developed countries used the Internet, compared with just 19 per cent in the least developed countries.
Supporting Women and Youth – More that 50% of global workforce employed in tourism are women and nearly 1 billion of the world's 1.2 billion youth aged 15-24 reside in developing countries and 88% of youth in developing countries live in rural areas; 75 million of them are unemployed.
Categories
People – Leaving no one behind: Projects that incentivize the creation of jobs and opportunities, promote gender and youth empowerment, build opportunities for vulnerable groups in rural areas.
Planet – building back better: Projects related to the promotion and protection of natural resources, namely the mitigation of the impact of tourism on waste, energy and water in rural areas.
Prosperity – opportunities for growth: Startups that provide innovative solutions through new business models, instruments that promote access to finance, markets and marketing for tourism in rural areas.
Propulsion of Rural Tech – Implementation of new technologies: Deep Tech – startups implementing new technologies to advance tourism and development in rural areas.
Benefits
Mentoring by UNWTO and top partners.
Tailored support for your startup.
Investment opportunities.
Form part of the UNWTO Innovation Network.
Form part of the UNWTO Best Tourism Villages of the World Pilot Initiative.
Scholarship opportunities for the Tourism Online Academy.
Opportunity to present your startup at the 14th UNWTO General Assembly in Marrakech Morocco.
Eligibility
Open to all entrepreneurs, whether individuals or legal entities, of legal age and with the legal capacity to enter into a contract.
Projects must be aligned with the Sustainable Development Goals established by the United Nations, with the introduction of technological elements, and with a focus on one (or more) of the following areas:

The management of destinations or the private management of solutions / products / services developed around or for tourism in rural environments.
The configuration of the supply side, seeking a balance between sustainable development and the profitability of the project, and maximizing its positive impacts.
The connection with the market and the user experience in all phases of the journey.
Application
The deadline for submitting projects is at 00:00 CET on July 1, 2021. Late submissions will not be considered. See the terms and conditions.
For more information, visit UNWTO.