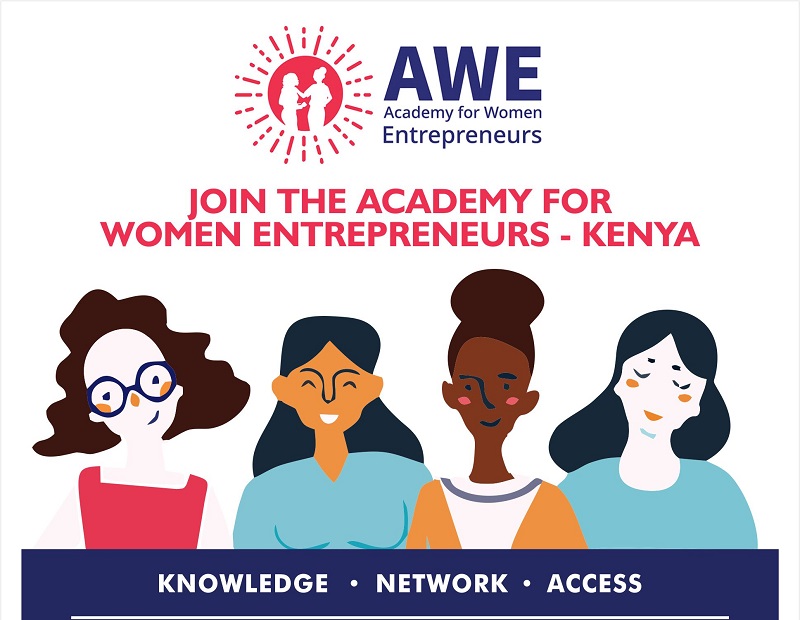 Call for Applications: Academy for Women Entrepreneurs (AWE) Kenya Cohort 3
Deadline: April 16, 2021
Applications are open for the Academy for Women Entrepreneurs (AWE) Kenya Cohort 3. The Academy for Women Entrepreneurs (AWE) Kenya, sponsored by the Department of State's Bureau of Educational and Cultural Affairs (ECA), U.S. Embassy Kenya and implemented by Youth Empowerment Program Initiative (YEPI), is a program supporting the development of women entrepreneurs around the world.
AWE provides women entrepreneurs with the skills, resources, and networks needed to start and scale successful businesses. Through AWE, women entrepreneurs participate in a facilitated entrepreneurship program supplemented with localised content, as well as networking and mentorship opportunities.
AWE is centered around the online training program, DreamBuilder, developed through a partnership between Arizona State University's Thunderbird School of Global Management and global copper mining company Freeport- McMoRan. The program equips women with the tools needed to create and grow their own businesses, raise capital, and effectively network with other successful business owners.
Eligibility
You are eligible if
You are a woman entrepreneur, aged 20-40 years from Mombasa, Lamu, Nakuru and Nairobi.
You are able to commit six hours per week to the Academy for Women Entrepreneurs.
You have a business or a bright entrepreneurial idea that can be executed and be profitable.
You have basic computer skills; Microsoft Office, Internet & Email.
You are able to communicate in English. Both writing, speaking and listening.
Application
The training will be held both online and physically at the American Spaces in Mombasa, Lamu, Nakuru and Nairobi from June 1 to August 31, 2021. Apply before April 16, 2021.
For more information, visit AWE Kenya.