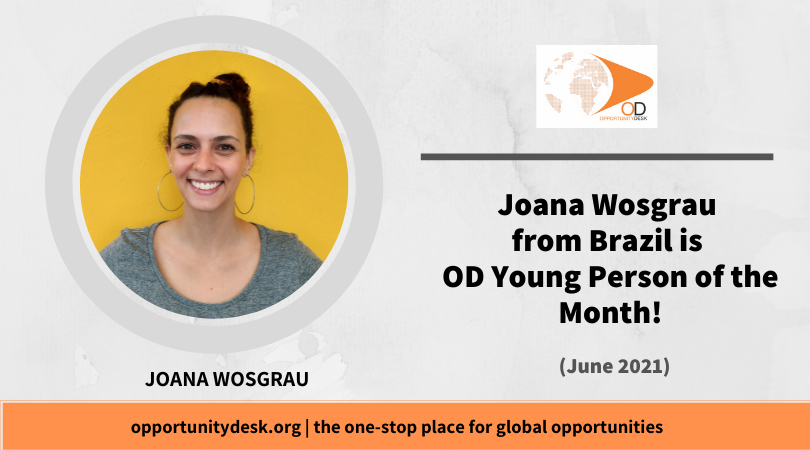 Joana Wosgrau from Brazil is OD Young Person of the Month for June 2020!
Welcome to June!

Our Young Person of the Month is Joana Wosgrau from Brazil! Joana is an entrepreneur, and the Co-founder and partner of Casa Origem, the 1st zero-waste chain restaurant in Brazil, that aims to show the world that it is possible to be a profitable company that changes the world positively. Joana emerged the People's Choice Winner of the OD Impact Challenge 2021!
Read her amazing journey below and be inspired!
JOANA WOSGRAU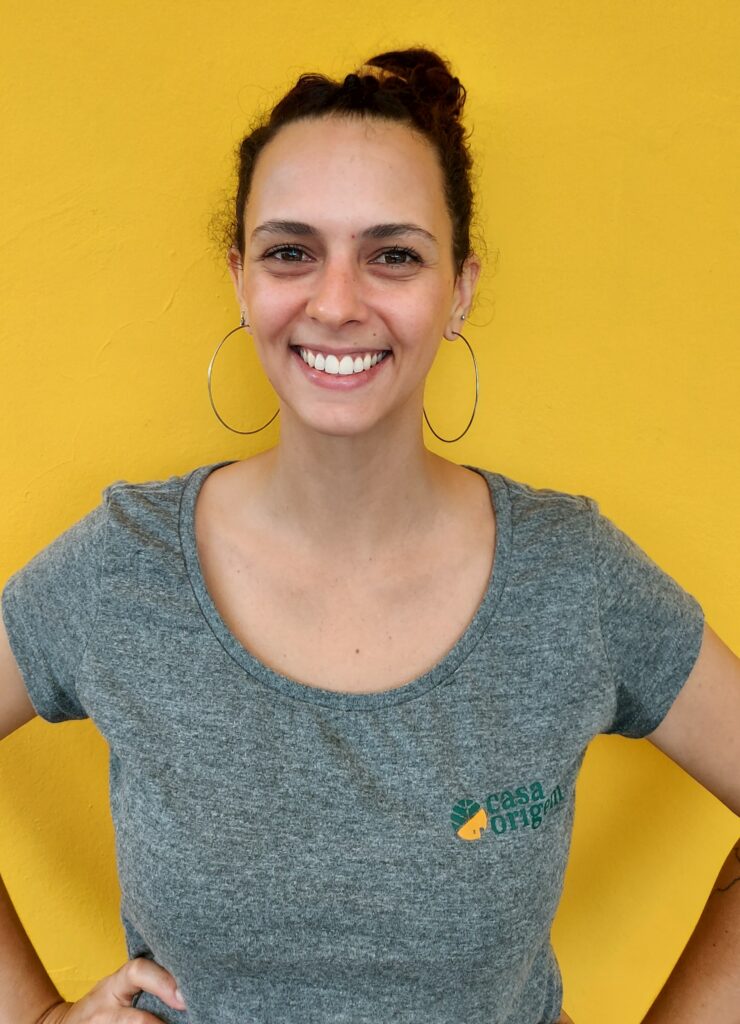 Joana Wosgrau is a social entrepreneur and the Co-Founder of Casa Origem. According to Joana, Casa Origem is the first Zero Waste restaurant chain in Brazil. They serve food with less environmental impact and more social impact. They serve agroecological and local goods, a plant based and organic menu; always with reusable or compositable packaging; fair prices; engaging their customers and suppliers, urging them to apply the Origem method in their operations; and through producing content by passing on what they have learned.
Joana hails from an island in the South of Brazil. She says, when the internet arrived to where she was, she was 13 years, and she therefore, had the chance to play in the streets and create her own realities. In one of her realities, she pictured equality of opportunities and where there was a beautiful, healthy planet to all humankind. Through Casa Origem, she is presently building this reality she had always imagined.
The operations of her business Casa Origem, are supported by 3 pillars: Sustainability, localism and networks. For sustainability, they apply their metrics and parameters in all their company processes. Thus, transforming and improving what is possible (and sometimes impossible) every day.
To promote localism, they buy and invest in local goods and suppliers as a bargaining tool for more conscious products and services. With this pillar, they connect with their partners and encourage significant structural changes in their operations. They connect customers and transform their reality with better options in decision making.
And finally, through their network, they generate results by connecting all the original and creative stakeholders they have. (their clients, suppliers and team); encouraging them to commit to the structural change they are promoting. The network is the glue that keeps their new system running based on fair exchanges and based on abundance.
On Her Successes, Obstacles and Future Plans.
Casa Origem has been in the market since 2015. They were able to get through the pandemic and they are still making big impact to their surroundings. For Joana, this is an achievement. But the greatest of all is her knowing that people are willing to change and are choosing better ways of doing business.
Joana regards educating and sensitizing customers, suppliers and staff as the biggest challenge in her journey. They are changing the world and their status quo through the food they serve. They often find it difficult to convince the public daily to go for the best options of food which have many other benefits like regenerating the soil and those that do not cause deforestation.
Casa Origem is working on developing educational project which shares their business methodology with other businesses. After 4 years of experience with a street-door store, Joan and her team can definitely say that education is the only way to change the hardest climate problems – and by consequence the social problems too. They are starting with the course Creative Sustainability for Business in a partnership with Unesco Sost and Transcriativa.
Her Words of Advice for Young People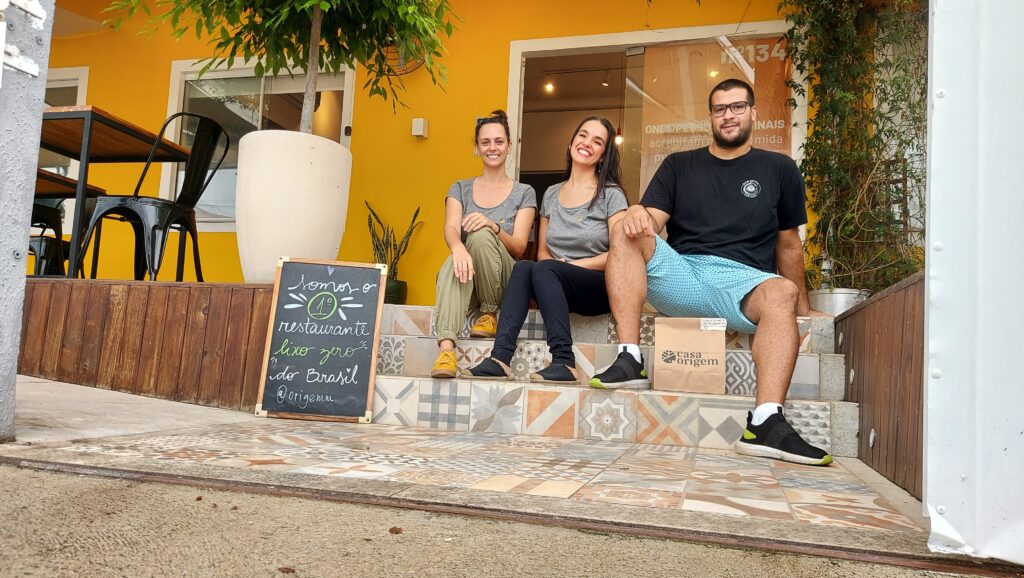 "We need people to understand that the current mindset is creating an unviable world for everyone. We need better companies, better citizens and better governments. We are creating this global pact in the local sphere (and using the UN GLOBAL GOALS, we act on 4 of the 17 goals, the 2, 11, 12 and 17) and we count on everyone that is watching us to be part of this real change."
You can learn more about her business Casa Origem on Instagram or through their website.
Who will be the next Young Person of the Month?
You can be the next Opportunity Desk Young Person of the Month! All you have to do is get a friend to recommend your work or fill out the nomination form here. We want to use the platform to recognize and celebrate the efforts of amazing young people around the world. Oh! And you must be an active Opportunity Desk member, either as a fan, reader or subscriber!Share