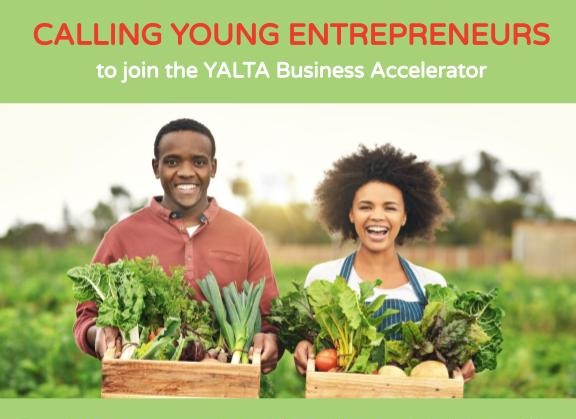 YALTA Business Accelerator 2021 for SMEs in East Africa (Up to €10,000 grants)
Deadline: June 30, 2021
Applications for the YALTA Business Accelerator 2021 are now open. The YALTA Business Accelerator, an initiative of The Netherland Foods Partnership within the Youth in Agroecology and Business Learning Track Africa (YALTA) calls upon SMEs in Ethiopia, Kenya, Rwanda and Uganda to submit their agroecological ideas for a sustainable, healthy and diverse food system.
The 10 selected participants will benefit from business & innovation skills training, innovation jams and coaching to improve their agroecological ideas and turn them into a plan that is ready to be implemented. All 10 participants will get the chance to pitch at a final event. At the end of the final event, 3 winners will be announced. The winners will receive a matching grant and coaching to make game-changer ideas a reality.
Prizes
The winners will receive
Matching grant for the implementation of their solution:

1st Prize: €5,000
2nd Prize: €3,000
3rd Prize: €2,000

Close support during implementation
Eligibility
You can apply if you are
A young entrepreneur in agriculture, food and nutrition;
Managing a local business for the local / regional market in Ethiopia / Kenya / Rwanda or Uganda;
You have an idea to improve your business so that it contributes to a sustainable food system;
Your business is running since 1+ year;
If the COVID-19 measures allow: you are available to travel to Nairobi for a 3-day-long in-person training at the end of August (travel costs reimbursed);
If the COVID-19 measures do not allow: you are available and able to participate in the training online, including participation on virtual sessions and online self-study sessions over the period of 2 weeks at the end of August.
Seection Criteria
They are looking for SMEs who already follow principles of sustainability, aim to benefit people and the planet, and who have clear agroecological ideas on how to do better.
Winning ideas contribute to one or more of these goals:
Resource efficiency (waste reduction, regenerative agriculture and circular practices)
Dietary diversity
Agrobiodiversity
Synergies and co-creation in the food system
Human health and well-being
Creating value for low-income or other vulnerable groups
Besides impact potential on these goals, applications will be evaluated based on:
Feasibility and clarity of the idea
Desirability: is the idea benefiting your customers, clients?
Viability: is the business model behind the idea viable?
Current contribution to agroecological principles: what do you do already in your business to be resource-efficient, and benefit people and the planet?
Suitability: is the YALTA Business Accelerator a good fit for you based on your ambitions.
Application
Complete the application form by June 30 at 24:00 EAT the latest. Once they have received your application, you will receive a confirmation email. They will keep you updated by mail on the selection process. The final selection will be announced by the end of July.
For more information, visit YALTA Business Accelerator.