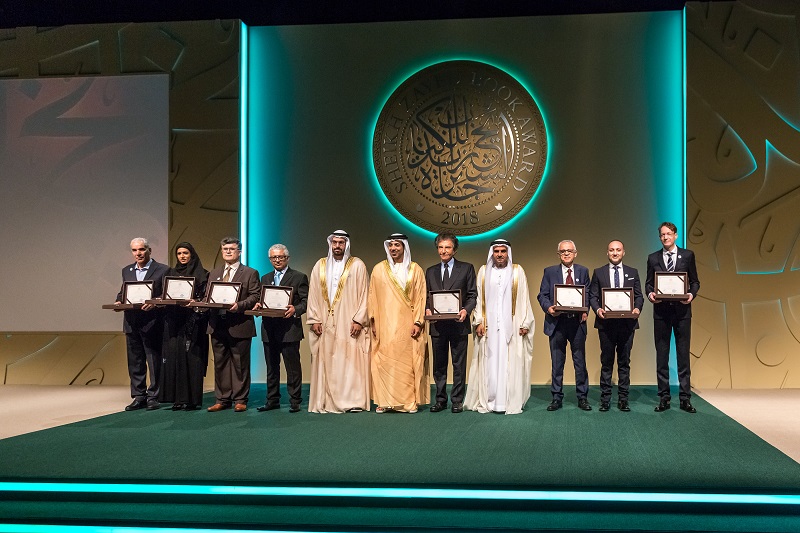 Sheikh Zayed Book Award 2022 for Outstanding Writers (AED 7 million)
Deadline: October 1, 2021
Applications are open for the Sheikh Zayed Book Award 2022. The Award, and its associated accolades, are presented annually to outstanding writers, intellectuals, and publishers, as well as young talent whose writing and translation in humanities objectively enriches Arab intellectual, cultural, literary and social life.
The Sheikh Zayed Book Award commemorates the late Sheikh Zayed bin Sultan Al Nahyan, Founding President of the UAE and Ruler of Abu Dhabi, and his pioneering role in promoting national unity and development. It is an independent cultural initiative administered by Department of Culture and Tourism – Abu Dhabi.
Categories
Arabic Culture in Other Languages: Recognizes written works produced in languages other than the Arabic, tackling the Arab civilization and culture, including humanities, fine arts, literature (novels, short stories, poems) and history.
Children's Literature: Covers literary, scientific and cultural books addressing various children's groups and adolescents, whether it is fictional stories or simplified factual historical and scientific narratives, put in an artistic layout.
Contribution to the Development of Nations: Consists of books in the fields of economics, sociology, management, politics, law and theology that contribute to a nation's advancement, whether theoretic review or documenting practice.
Cultural Personality of the Year: Honors a prominent Arab or international figure (or organization) who has contributed to the advancement of the Arabic culture, embodies through his/her work tolerance and promotes peaceful coexistence.
Literary and Art Criticism: Covers works of criticism in the fields of art, cinema, music, theatrical plays, studies of image, architecture, sculpture, historical ruins, folkloric arts, and history of literature and theories.
Literature: Represents works across various categories of literature including poetry, short stories, novels, biographies, theatrical plays and other types of arts.
Publishing and Technology: Includes publishers, distributors, research institutions and cultural institutions, which promote culture through various forms of digital, visual and audio processes.
Young Author: Recognizes works in science, literature, culture, fine arts and humanities, in addition to scientific theses that are published, produced by authors younger than 40 years.
Prize
The Sheikh Zayed Book Award comprises a total monetary prize value of seven million UAE dirhams, presented as follows:
The "Cultural Personality of the Year" winner receives a prize of one million UAE dirhams.
750,000 UAE dirhams granted to the winner in each of the Award's eight categories. 
A gold medal bearing the Sheikh Zayed Book Award logo as well as a certificate of merit for winners across the Award's nine categories.
Eligibility
Open to authors, publishers, and translators of any nationality.
The candidate must have contributed to the development of thought and creativity in Arab culture, whether it is from creators, thinkers or publishers, and that the candidate works achieve a high degree of originality and innovation, and represent a true addition to human culture and knowledge.
The candidate has the right to apply for only one of the award's categories.
The book does not have the right to nominate another prize in person or by proxy in the same year.
The nominated literature must be in Arabic.
The intellectual and creative product be published in the form of a "paper book".
The book has been published, and it has not been more than two years since it was published.
In the event that there is a participant in the work, "a painter or co-author" it must be included in the nomination form and attach his data.
The work submitted must contain international numbering (ISBN, TDMC, ISBN) to ensure property rights.
The prize is not awarded for work previously won by a major Arab or foreign award.
Application
Applicants can submit their entries in only one category of the competition.
For more information, visit Sheikh Zayed Book Award.