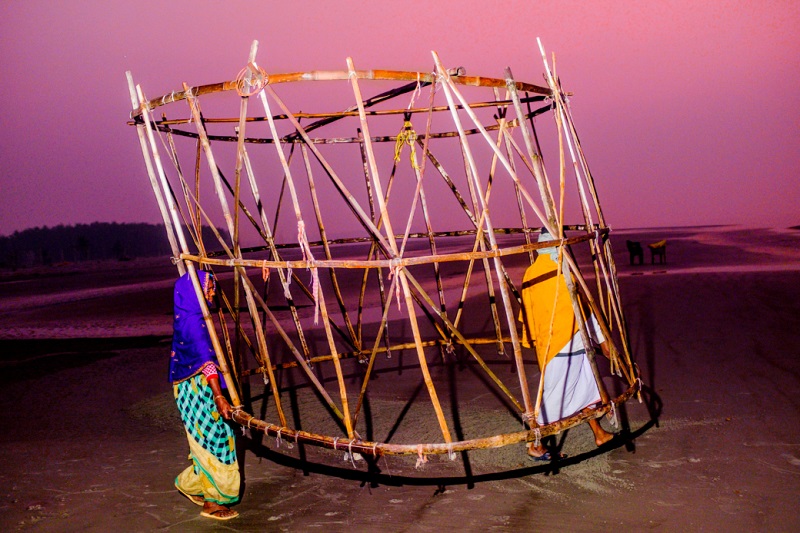 Goethe-Institut/Prince Claus Mentorship Awards 2021 for Artists and Cultural Practitioners
Deadline: August 26, 2021
Applications are open for the Goethe-Institut/Prince Claus Mentorship Awards 2021. This mentorship is a year-long interdisciplinary program that creates space for artists and cultural practitioners to explore critical artistic practices on the intersection of arts and environmentalism.
The mentorship brings together 12 emerging artists and cultural practitioners (± 8-15 years of relevant professional experience) with 4 mentors, all working across a range of disciplines and environmental issues in a year-long program aimed at accelerating engaged cultural practices and fostering leadership. These 12 individuals each develop a body of work, form a peer group, and throughout the year receive mentorship guidance, exchange ideas, collaborate, and jointly delve deeper into their practices. The 4 mentors, all experts on the intersection of arts and the environment, guide the participants throughout the program. 
Progam Details
The program consists of two Labs (week-long mentoring intensives, one in person and one online), bi-monthly online masterclass and peer-group sessions and an awards ceremony and visitors program in Amsterdam and Berlin. Each participant receives an award of €6,000 to work on the concept for a body of work that they outlined in their application, with an additional €4,000 being available for either a collaboration with other participants, or if their concept solidifies in the process and needs extra budget to be realised. 
Through this mentorship program they aim to:
support critical and unconventional work by emerging artists working on a range of issues related to environmentalism, the climate crisis and climate justice;
stimulate leadership of individuals whose artistic work fosters awareness and empathy;
accelerate the artistic practices of artists and cultural practitioners who show a commitment to creating lasting change through environmental activism;
facilitate exchanges, meaningful connections and learning between engaged practitioners;
strengthen and amplify new perspectives on environmentalism, the climate crisis and climate justice.
Eligibility
Open to individuals with ±8-15 years of relevant professional experience. Individuals who do not have this level of experience are not eligible to participate in the program.
Support is only given to individual persons from, living, registered and working in Prince Claus Fund's working countries.
The Goethe-Institut and Prince Claus Fund hold a broad disciplinary understanding of arts and culture. With artists and cultural practitioners they mean people who have an individual artistic practice – be it as a visual artist, curator, writer, musician, performer, designer, architect, interdisciplinary artist, etc. Individuals who are arts managers, facilitators, academic researchers or other, without an individual artistic practice are not considered to fall under this category, and as such are not eligible to apply.
Previous grantees of the Prince Claus Fund are not eligible to apply unless their previous grant is finished and closed before the application submission deadline for this call.
Application
The application includes:
A completed application form, including personal details of the applicant;
A pitch that presents your motivation to joining this mentorship program and elaborate on what environmental issue and/or sustainability approach will your project engage with. (This can be submitted in any format: video, text, audio, etc. and should be a max. of 5 minutes or 2 pages);
A reference letter from a person or organisation that knows your work and/or has worked with you in the past. (should be signed and contain the contact details of the referee);
Supporting materials related to your work. This must include at least a portfolio and a CV.
For more information, visit Goethe-Institut/Prince Claus Mentorship Awards.