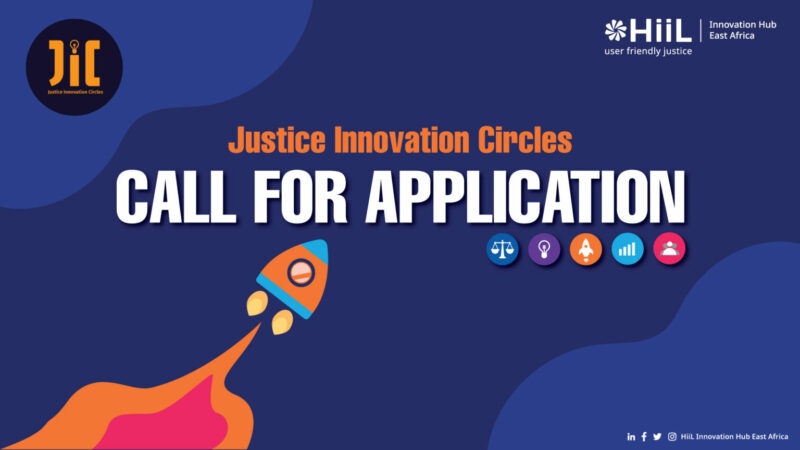 Hague Institute for Innovation (HiiL) Justice Innovation Circle 2021 for Startups in East Africa
Deadline: September 24, 2021
Applications are invited for the Hague Institute for Innovation (HiiL) Justice Innovation Circle 2021. The Justice Innovation Circle (JIC) is the key training component of the Justice Entrepreneurship School incubation program.
The incubation program is for startups that fit into the incubation stage, meaning there is a basic product, an MVP, but there is no traction, that is, the product is still not in the hand of users, or it's only in hands of a small number of early adopter users, where there still is not enough evidence that this product or business can work. In terms of the team status, there is a possibility that the team is also not yet solidified, where the size is 2 or 3, and new co-founders are coming in or leaving.
As such, the focus of the training at JIC is as the following:
Team building: how to put together a team, identify like-minded and skills individuals with complementary skills in the team 
Lean startup, including basics of testing and analytics and specifically in-depth MVP 
Customer discovery, with a focus on Mom Test methodology 
Basics of pitch, what goes into the pitch (the different components)
Benefits
All startups that successfully participate in the JIC will be given e-certificates and will be invited to pitch for 3 minutes at the JIC Pitch Perfect event, where the innovators will stand to win a grant of 1,000 Euros (125,000 KES) for the best pitch.
In addition, their profiles will be showcased in a newsletter and other marketing channels.
Eligibility
Open to startups in the incubation stage.
Applicants should be from the following countries – Kenya, Tanzania, Rwanda, Somalia, Burundi, Ethiopia, and South Sudan.
They must meet the selection criteria below.
Selection Criteria
The selection criteria for the incubation program is as follows:
Having a team of at least 2 people (preferably co-founders), where the team shares a drive for justice impact.
A solution that meets the needs of those with unmet justice needs who struggle to access effective, easy to understand, affordable and accessible means to prevent or resolve their justice problems.
An MVP (Minimal Viable Product).
Application
The Justice Innovation Circle (JIC) is divided into 6 sessions spread over the course of 5 working days. This cohort will run from the October 4-8, 2021.
For more information, visit JIC.