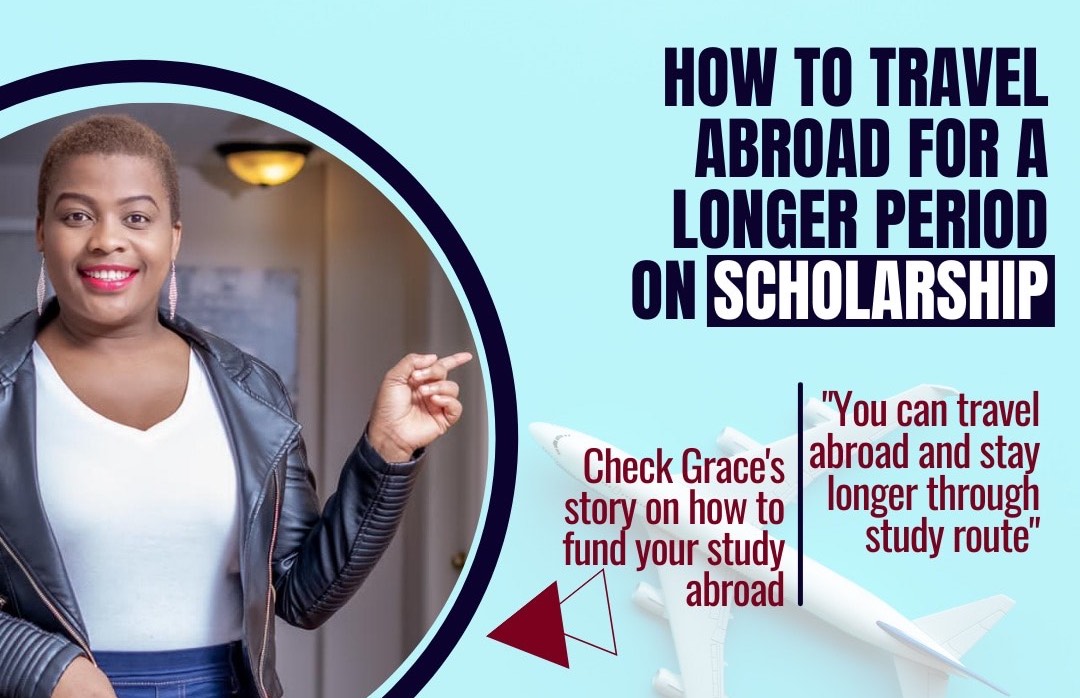 How to travel abroad for a longer period on scholarship
When people think of traveling abroad, they always think of conferences, seminars or workshops but you can travel and stay longer through study abroad. Study Abroad is the easiest way to do this; where you travel abroad and you get to stay for a one year or longer.
Many people have been able to travel abroad to study. The question is mostly how to fund it. The sweetest part is that studying abroad can be fully funded.
Check Grace's story on how to fund study abroad.
Grace Ihejiamaizu is an award-winning social entrepreneur, educator and opportunity curator with 11 years experience in facilitating access to quality education and social opportunities for the youths. She is a Lecturer at the University of Calabar and is currently in Canada studying for a PhD in Social Work.
Learn more about people who have travelled on full scholarships through Vantage Migration
Gideon Oluwaseun Olanrewaju is a Nigerian social entrepreneur and educational development practitioner who created Aid for Rural Education Access Initiative (AREAi), a non-profit organization that creates multiple quality informal and alternative learning systems in rural communities. He holds a Masters of Arts (MA) degree in International Education and Development from the University of Sussex, UK. He is currently undergoing his PhD program in Educational Studies at the McGill University, Canada.
Anita is a badass Vlogger who leverages on the opportunities available in the digital space to make a living for herself. She worked with Vantage Migration to secure her admission and she is currently undergoing her postgraduate program in the United States.
Joy is a Medical Laboratory Scientist by profession. She is currently doing her master's in Biomedical science at the University of Chester, UK on a fully funded scholarship.
Chioma Priscilla Nwanonye is a high-energy lady who is driven to succeed in her own way. She is constantly learning and willing to take risks. She worked closely with Dr. Linda to secure her admission and scholarship for a masters degree program in Human Resource Management at the University of Worcester, Worcestershire England.
To learn more about how you too can secure a fully funded scholarship, visit the free study abroad webinar – www.vantagemigration.ca.