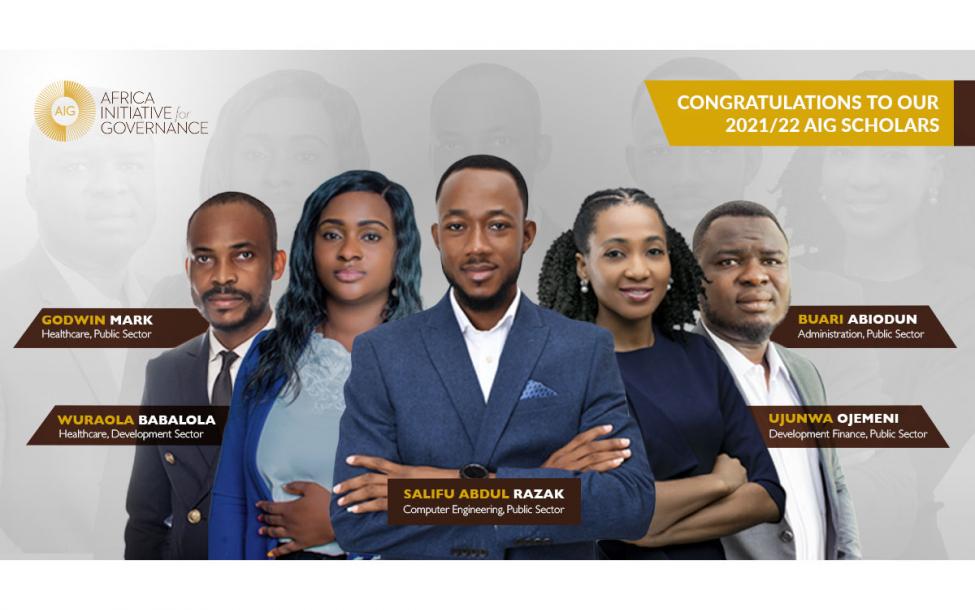 Africa Initiative for Governance (AIG) Scholarships 2022-2023 for Masters Study at the University of Oxford (Fully-funded)
Deadline: October 10, 2021
Applications are invited for the Africa Initiative for Governance (AIG) Scholarships 2022-2023. The AIG Scholarships were launched in 2017 to provide a unique opportunity for exceptional West Africans interested in a career in public service to pursue a Master of Public Policy at the Blavatnik School of Government, University of Oxford.
Since 2017, twenty-seven (27) scholarships worth over £50,000 each have been awarded to future public sector leaders who have demonstrated a passion for the public sector. AIG Scholars spend the year at one of the world's top universities, gaining knowledge and skills from the outstanding academic faculty and expert practitioners and interacting with other future public sector leaders from around the world. After completing their degrees, scholars return to their countries and use their learnings to bolster policymaking, support reforms and contribute to their nation's development.
Scholarship
The AIG Scholarships are fully funded covering fees, accommodation and living expenses, does not cover travel or visa expenses however.
Eligibility
Applicant must:
Be a Nigerian currently working in the public service;
Aged between 25 and 50 years;
Have a minimum of seven (7) years of work experience;
Have a bachelor's degree with a minimum of second-class upper qualification;
Gain admission into the Blavatnik School of Government following success in the AIG shortlisting process.
Please note:
Academic distinction and leadership potential are essential priorities for selection.
Only applicants shortlisted for the next stage of the selection process will be contacted, and any inquiries regarding individual application status will not be responded to.
All applications must be submitted via the online application portal. Applications sent via post or submitted in person will NOT be accepted.
Candidates who emerge as finalists in the Africa Initiative for Governance (AIG) selection process will be required to apply directly to the Blavatnik School of Government, University of Oxford, for admission. Finalists offered admission to the Master of Public Policy will be considered by the school for the AIG Scholarship.
Application
To help with your application, here are 10 Tips for Africa Initiative for Governance (AIG) Scholarship Application from an alumni.
The Application Window for the 2022/23 Africa Initiative for Governance (AIG) Scholarships is now open and closes on Sunday, 10 October 2021.
For more information, visit AIG Scholarship.