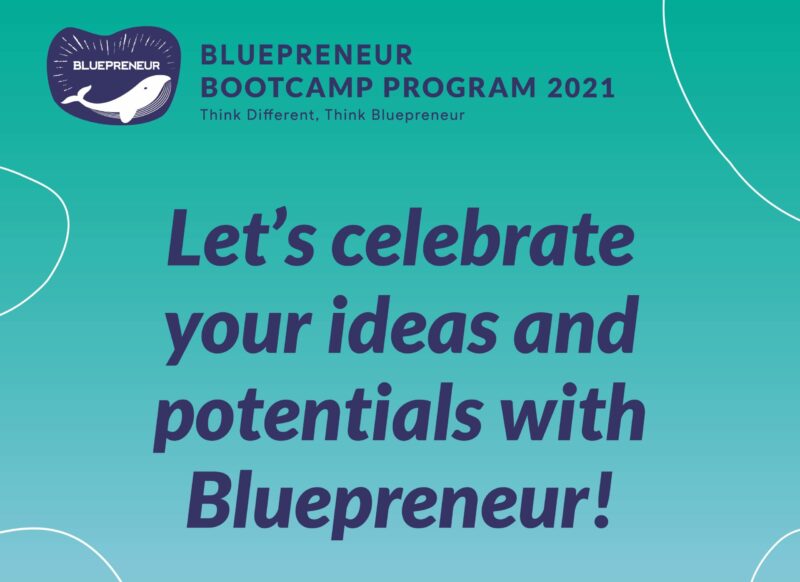 Bluepreneur Bootcamp Program 2021 for Startups across Asia-Pacific
Deadline: October 16, 2021
Are you an ocean or water enthusiasts in the Asia-Pacific region? Applications for the Bluepreneur Bootcamp Program 2021 are now open. The Bluepreneur Bootcamp is a three-day intensive virtual program that incorporates entrepreneurship into advancing sustainable blue ocean-focused startups across Asia-Pacific.
Based on findings, it was discovered that startups in Asia Pacific region lack access to sustainable funding, and resources in growing their eco-businesses. Asia Pacific is house to 60% of world's population and faces water security issues due to pollution, land degradation, coral bleaching and ocean acidification.
​Founded by six YSEALI fellows, Bluepreneur Asia Ventures has grown into an incubation company that focuses on building accelerator programs, mentorship, and investor relations programs across the Asia-Pacific region.
Benefits
They provide mentorships with industry experts, partners, and venture capitalists, networking opportunities, and an exposure-based entrepreneurship curriculum that will be essential in building your sustainable business model.
The winning teams will be awarded funding resources and funneled into an intensive accelerator program.
Eligibility
Open to startups in their ideation stage primarily solving Blue ocean problems.
The startups should be from the Asia-Pacific region.
Application
The application deadline is 16 October 2021, 11:59pm GMT +8. Late applications will not be considered.
For more information, visit Bluepreneur Bootcamp.