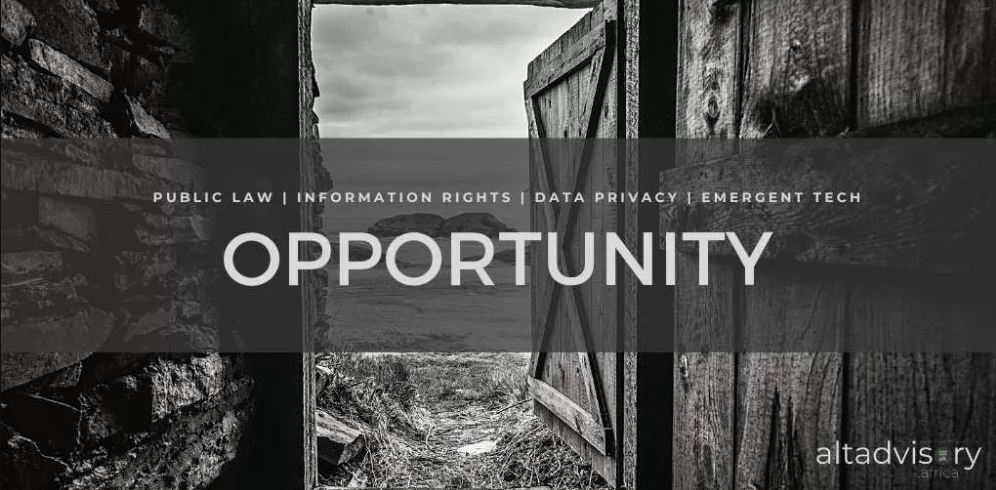 ALT Advisory/Power Singh Inc Tech Rights Fellowship Program 2022
Deadline: October 22, 2021
Applications are open for the ALT Advisory/Power Singh Inc Tech Rights Fellowship Program 2022. The Fellowship program is for entry-level practitioners interested in the intersection of human rights, justice, and technology.
Two Fellows will be hosted in Rosebank, Johannesburg for a fixed-term period of 12 months starting in January 2021. The Fellows will work within both ALT Advisory, a public interest advisory and research firm, and Power Singh Inc., a public interest law firm.
Responsibilities
Draft policy and/or legal submissions, research reports, toolkits, and other organisational documents.
Conduct legal and/or policy research on international human rights law, digital rights, and questions of social justice in the digital age.
Monitor and analyse legal, political, social, and technological policy developments in South Africa and the region.
Provide support for legal proceedings, including research for strategic litigation, and assisting in case management.
Participate in developing and implementing advocacy strategies at the domestic, regional, and international levels.
Assist with internal organisational development.
Salary
ALT Advisory seeks exceptional applicants and offers competitive compensation commensurate with experience.
Eligibility
Applicants should have 0-2 years' relevant work experience.
LLB or Bachelor's degree in human rights, policy, political science, economics, or a relevant social science. Applicants who are in their final year of an undergraduate degree are eligible to apply.
Interest in the field of public law and information rights, particularly in the areas of freedom of expression, access to information and privacy.
Ability to travel, dependent on COVID-19 restrictions.
Preferred Experience
LLM or an equivalent post-graduate qualification in human rights, law, policy, political science, economics, or a relevant social science.
Fluency in South African languages, French, and/or Portuguese.
Key Competencies
Demonstrated interest in ICTs, public policy, and human rights developments.
Commitment to advancing social justice and fundamental rights.
Excellent research, policy analysis, and writing skills.
Well organised with strong project management skills.
Excellent communication and public engagement skills.
Ability to work well under pressure, independently and with others.
Capacity to meet strict deadlines.
Commitment to continuing education.
Commitment to organisational development and teamwork.
Ability to communicate fluently in English.
Application
To apply for this position, e-mail a motivational letter detailing your suitability for this opportunity, your CV with two contactable references and copies of your qualifications to Jessie Rashid at [email protected] by Friday, 22 October 2021.
Please include "TECH RIGHTS FELLOWSHIP: YOUR NAME" in the subject line of the e-mail.
For more information, visit Tech Rights Fellowship.