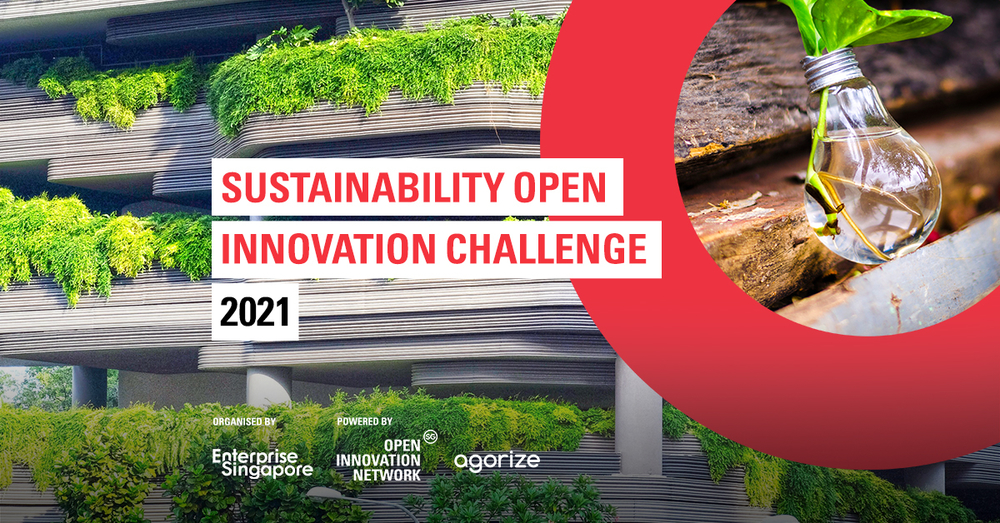 Enterprise Singapore (ESG) Sustainability Open Innovation Challenge 2021 (Round 1)
Deadline: October 24, 2021
Help build a brighter future for our planet with the Sustainability Open Innovation Challenge 2021! Enterprise Singapore (ESG) is collaborating with key industry partners to launch the third edition of the challenge with challenge statements in key sustainability areas such as sustainable materials, waste management, and many more.
With ever increasing global average temperatures, diminishing natural resources, growing waste, and rising greenhouse gas emissions, there is an urgent need to develop and implement sustainable solutions to restore and protect our environment. As the recovery of our ecosystems is both a complex and multi-faceted challenge, collaboration is key to innovate towards a more sustainable future.
Challenge Statements
Waste Management
Sustainable Materials (Packaging/Plastic Value Chain)
Sustainable Food Source
Benefits
Winning innovators may also be provided pilot opportunities, test-bedding sites, funding support to develop their solutions.
Access to co-innovation opportunities with corporates and/or Government agencies and gain access to their experts and resources.
Mentorship & industry network
Eligibility
Open to all Startups, SMEs, Institutes of Higher Learning (IHLs) and Research Institutes (RIs) across the world.
Startups and SMEs can also decide to enter the competition in partnership with Multinational Corporations (MNCs), Large Local Enterprises (LLEs) and Research Institutes (RIs).
Judging Criteria
All submissions will be assessed based on the following criteria:
Technical Feasibility of solution and novelty (40%)
Business feasibility of solution (30%)
Capacity and Expertise to execute projects (20%)
Clarity & Comprehensiveness of proposal and test plans (10%)
Application
SOIC consists of two separate rounds, each with different challenge partners and challenge statements. The second round will launch in November. Innovators are welcome to participate in both rounds as long as the challenge statements are different.
Complete your submission for Round One by October 24, 2021 at 23:59 (GMT+8).
For more information, visit SOIC.