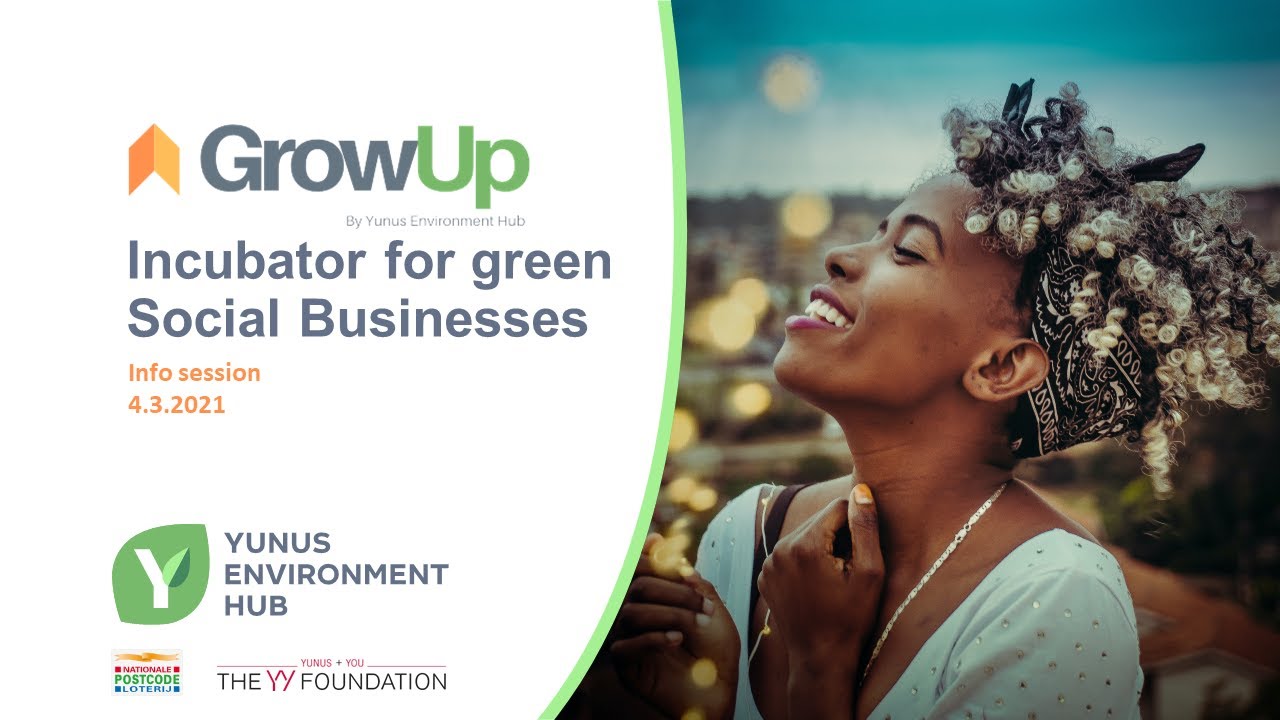 Yunus Environment Hub GrowUp Incubator 2022  for Social Businesses in East Africa
Deadline: November 21, 2021
Applications are open for the Yunus Environment Hub GrowUp Incubator 2022. The Incubator aims to support and grow skills on early-stage entrepreneurs who have proven their concept and are looking for support on how to scale their social business and become self-sustainable. The cohort will support social business entrepreneurs in Kenya, Ethiopia, Rwanda, Tanzania, Uganda, and Burundi.
Agriculture and food sector has enormous environmental and social footprint in East Africa as well as it is a proven engine for poverty reduction, with about 80% of the region's population living in rural areas and depending on it for their livelihood. With the 2022 cohort of GrowUp Incubator they will address East Africa's transformation towards sustainable food systems to enable sustainable agricultural production and support sustainable practices along the whole food value chain; to mitigate climate change and build resilient communities; to encourage renaissance of rural territories; and to enable availability of nutritious and healthy food for the local population.
Benefits
During the 6-month program, entrepreneurs will:
Participate in an interactive capacity-building bootcamp
Receive bi-weekly tailored mentorship
Engage in capacity building training
Access to networking opportunities
Peer-to-peer support
Eligibility
Your social business should:
Be located in one of the target countries in East Africa;
Solve a challenge within one or more thematic areas related to food systems;
Be beyond experimentation stage;
Have their product/service on the market for 6 months – 3 years;
Be legally registered or planning on doing it during the incubation program;
Be led by a person or by the community (cooperative model);
Be able to demonstrate substantial environmental and social impact;
Be in pre-seed investment but post-revenue stage;
Have accumulated sales to date of approximately $10,000 – $25,000 USD (Not necessarily profitable yet);
Have 2-3 people from the team who will participate in the program;
Have regular access to stable internet to participate in mentoring sessions and cohort events.
Application
If you are interested on becoming a mentor for this or the following cohort, have a look at the Terms of Reference and the mentor's application form.
Click here to apply as an entrepreneur
For more information, visit GrowUp Incubator.