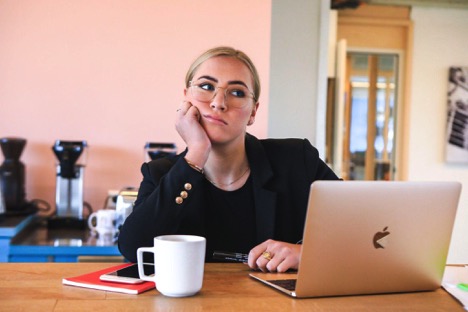 University of Phoenix College of Doctoral Studies' Whitepaper on Career Perception of American Workers During the Pandemic
The COVID-19 pandemic has touched every part of our lives. It has affected how we relate to others, shop, socialize, go to school and work. While some aspects of those changes are very apparent, others are more subtle. The way that workers view their jobs, professional development and career advancement are not always easily seen, but they play a significant role in how individuals approach work and life in general.
The University of Phoenix College of Doctoral Studies published a whitepaper that examined the attitudes and perceptions of workers in the United States during the pandemic. The publication used survey data to assess people who changed their career paths and those who did not during this time of such great uncertainty and disruption. While most people were looking for any semblance of solid footing in the pandemic chaos, many used the time to evaluate their professional lives and make major life decisions.
Whitepaper Highlights: Career Perception of American Workers
"Career Perception of American Workers: Career Statuses During the Pandemic" was a whitepaper based on the analysis of findings from University of Phoenix's first annual Career Optimism Index™ which was written by Phillip L. Davidson, Ph.D. of the University's College of Doctoral Studies. The purpose of the study was to evaluate and better understand individual experiences during the pandemic and how they perceived their career paths, focusing primarily on those who may have experienced career shock.
The whitepaper explored the job itself as well as the time the person spent in a certain position with a specific job title. The study also looked into how financial support for personal development or education may influence an individual's decision to make, or not make, a career change. It also examined whether a person was more positive about their career if they had a more senior position.
During a time when financial and job security was on very shaky ground, about half of the population considered changing careers. While there is no prior data available to indicate that this decreased or increased during the pandemic, this does set a precedent for future studies. Ethic background, gender, education and age largely did not seem to have any correlation to career change decisions. Career optimism also did not seem to correlate with job title.
Overview of the Career Optimism Index™
The Career Optimism Index™ was a comprehensive study of the personal career perceptions of American adults. The Career Institute at University of Phoenix intended to conduct the survey on an yearly basis to continue providing insights into current workforce trends while identifying potential solutions for supporting individual professionals.
The first study surveyed more than 5,000 American adults regarding various aspects of their career including opinions, challenges, concerns and optimism. The survey sample covered a broad range of demographics including socioeconomic, racial, generational and gender differences. This program is expected to play a vital part in demonstrating how professionals view the job market and career opportunities as a whole. Over time, the study can also offer valuable insight into workforce trends that may help shape the American worker and the traditional career path.
University of Phoenix College of Doctoral Studies
The University of Phoenix College of Doctoral Studies has a robust research program that regularly examines the challenging organizational and business needs of the current workforce. Research looks at how crucial social issues affect industries and career paths. The goal is to focus on student needs and identify tools and resources that can allow those students to step into leadership roles in their organizations, communities and industries.
University of Phoenix currently offers five doctoral degrees:
Doctor of Business Administration
Doctor of Education
Doctor of Health Administration
Doctor of Management
Doctor of Nursing Practice
All of the doctoral degree programs take around 42 months to complete, with the exception of the Doctor of Nursing Practice, which takes 20 months.
About University of Phoenix
University of Phoenix offers flexible options to help working adults also work toward completing their secondary education. Through online degree programs and certificate options, students can pursue their academic goals as they look to improve their professional lives. The Career Services for Life® program is also designed to aid students and alumni in maintaining a better work life balance while juggling both personal and career aspirations.  Even amid the pandemic, University of Phoenix was able to provide some degree of stability to students with online access to courses, resources and instructors with limited disruption. To learn more about how the pandemic has impacted the perceptions of American workers, you can download the free whitepaper: Career Perception of American Workers: Career Statuses During the Pandemic
For more articles, visit OD Blog.