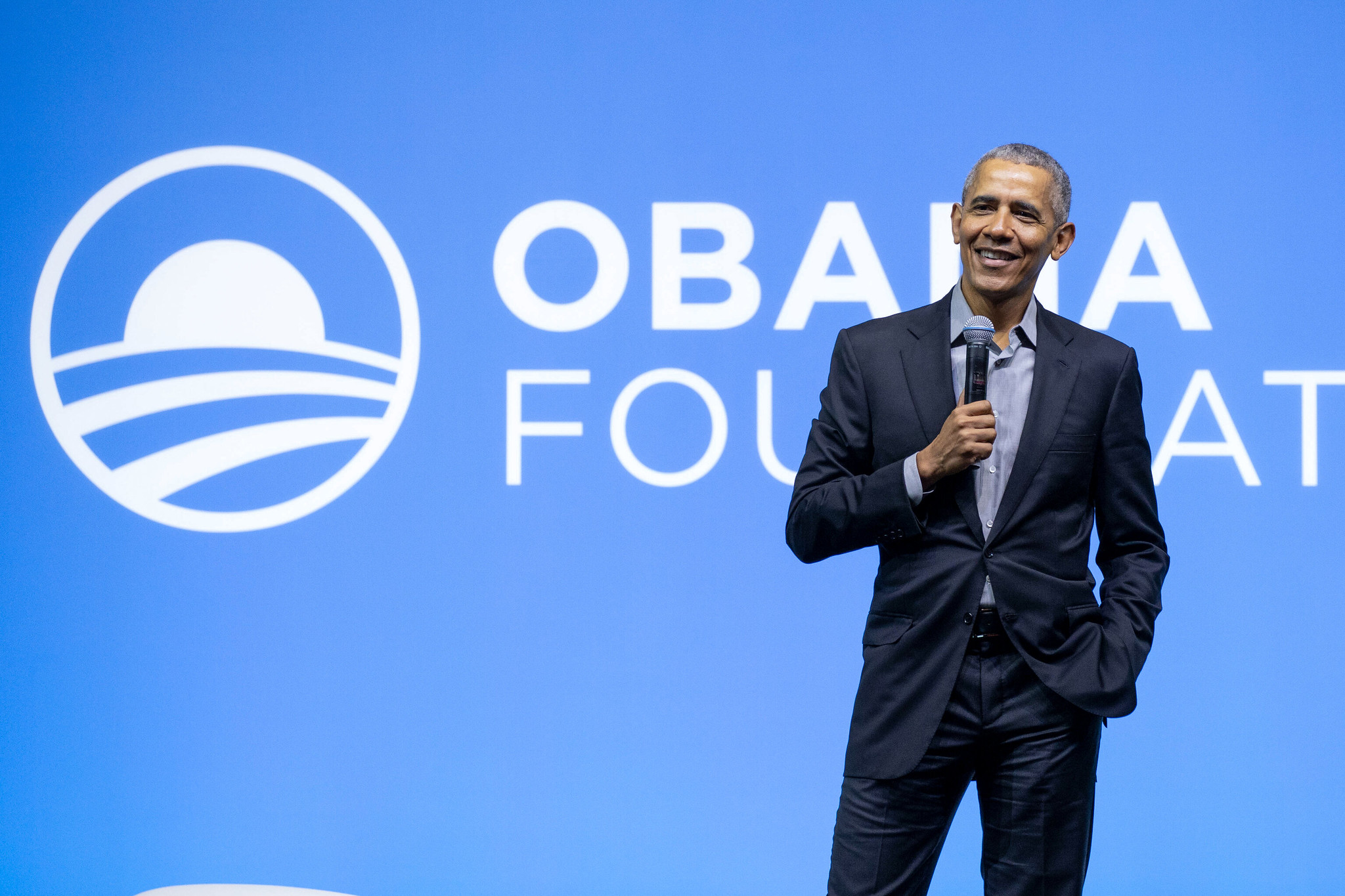 Obama Foundation Leaders Asia-Pacific Program 2022
Deadline: December 2, 2021
The Obama Foundation is now accepting applications for the 2022 Leaders Asia-Pacific program! The 2022 Leaders Asia-Pacific program is a six-month, fully virtual leadership development and community engagement program. For 8-12 hours a month, the program will bring together a small cohort of emerging leaders from across the Asia-Pacific region to build a strong community of support founded on a shared vision of values-based leadership.
Participants (know as "Obama Leaders" or "Leaders") will take part in weekly sessions that include:
Individualized coaching
Trainings that incorporate a mix of skill-building workshops such as values-based storytelling, leading social change through complexities, and individualized coaching sessions
Opportunities to build deep relationships with one another
Vibrant cultural programming that reflect the richness of diversity in the region
Inspirational conversations with prominent thought leaders
Upon completion of the program, Obama Leaders will become part of the Obama Foundation's global leadership network – a new generation of civically active, positive role models who are prepared to create tangible solutions to the challenges of our time.
Eligibility
ALL of the following eligibility criteria must be met by applicants in order to be accepted into the Leaders Asia-Pacific program:
Based in the Asia-Pacific region: Currently resides in an eligible Asia-Pacific nation or territory. 

Eligible nations and territories are: American Samoa; Australia; Brunei; Cambodia; China, PRC; Cook Islands; Federated States of Micronesia; Fiji; French Polynesia; Guam; Hawai`i; Hong Kong, PRC; Indonesia; Japan; Kiribati; Korea, North (DPRK); Korea, South (ROK); Laos; Malaysia; Marshall Islands; Mongolia; Myanmar; Nauru; New Caledonia; Macao, PRC; New Zealand; Niue; Northern Mariana Islands; Palau; Papua New Guinea; Philippines; Pitcairn Islands; Samoa; Singapore; Solomon Islands; Taiwan; Thailand; Timor-Leste; Tokelau; Tonga; Tuvalu; Vanuatu; Vietnam; Wallis and Futuna.
Please note that residents of South Asian countries are not eligible for this particular program. The Obama Foundation expects to offer leadership programs for South Asian countries in the future.

Citizenship/Residency: Must meet one of the criteria below. 

Citizen of an eligible Asia-Pacific nation or territory OR 
Permanent resident of an eligible Asia-Pacific nation or territory OR 
A refugee or asylum seeker in an eligible Asia-Pacific nation or territory OR 
Lived in an eligible Asia-Pacific nation or territory for at least the last 5 years, regardless of legal status.

Geographic Focus: Work is geographically focused on creating positive change for their local community, an eligible Asia-Pacific nation or territory, and/or the broader Asia-Pacific region. Demonstrates a strong commitment to continue to work in the Asia-Pacific.
Leadership Experience: Can demonstrate at least 3 years of relevant experience in their issue area.
Age: Will be between 24 and 40 years old on April 1, 2022.
Language Proficiency: Professionally proficient in English (spoken and written).
Political Campaigns: Will not be engaging in an electoral campaign for political office between April and September 2022. 
Program Commitment: Can commit to fully participating in the entire duration of the program from April to September 2022. Participants can expect between 8 to 12 hours of live virtual programming per month, with most programming happening on Wednesday evening and Saturday morning (GMT+8 time)
Ideal candidates are guided by core values, committed to advancing equity, eager to learn and contribute to others' learning, and are ready to be deeply vested in building a community within the cohort of Leaders. 
Application
The selection process will take place from December 2021 to April 2022. They carefully review every application and do additional research to verify information included. Finalists are invited for virtual interviews with Obama Foundation staff and program alumni.
The 2022 Leaders Asia-Pacific application will close at 11:59 PM MYT (GMT+8) on Thursday, December 2, 2021.
For more information, visit Leaders Asia-Pacific Program.