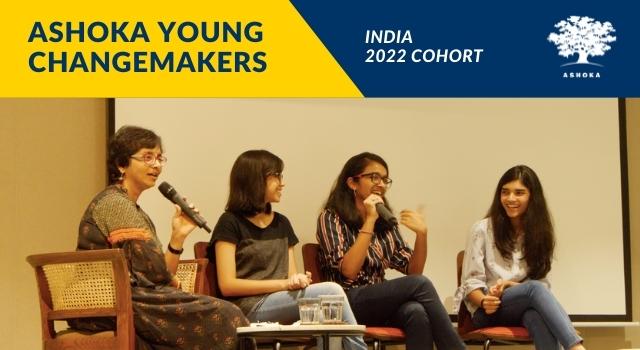 Ashoka Young Changemakers Program – India 2022 (Fully-funded)
Deadline: December 15, 2021
Nominations are open for the Ashoka Young Changemakers Program – India 2022. Ashoka Young Changemakers is a carefully selected network of young people who have found their power to create change for the good of all and are ready to take on their role as youth influencers, peer allies and co-leaders of the global Everyone a Changemaker movement.
Each young changemaker elected have launched social initiatives, formed peer-led teams, and created solutions for the good of all while activating others to join in. Now, they are stepping up to shape a global conversation in redefining what it means to be a young person growing up in today's world.
Benefits
Selected candidates receive:
Dedicated mentorship support from the Ashoka team.
Monthly virtual interactions with leading social entrepreneurs, policymakers, media professionals, and business leaders.
Invitation to virtual and in-person community retreats.
Opportunities to create systemic changes in your city/state by working with the Ashoka network.
Cost
All program related travel expenses are covered.
Eligibility
Applicants should be between 13 to 20 years old (Born in April 2001 or later);
Has started their own initiative to address social and environmental challenges;
Has built a team and create positive change in their community;
Has creative ideas to advance the 'Everyone A Changemaker' movement.
Nomination
Nominate yourself or someone you know through the online form. Reflect on your journey as a Changemaker and access inspiring ideas to advance your initiative.
For more information, visit Ashoka.