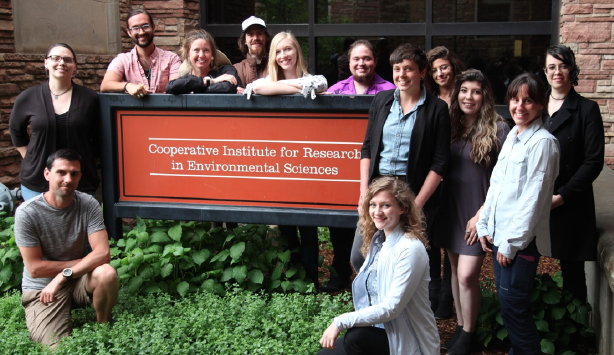 CIRES Summer Research Program 2022 for Undergraduate & Graduate Students in the U.S.
Deadline: Ferbruary 7, 2022
Applications are open for the Co-operative Institute for Research in Environmental Sciences (CIRES) Summer Research Program 2022. The CIRES Summer Research Program is a paid summer research internship program open to undergraduate or graduate students interested in the research areas of the NOAA Global Systems Laboratory.
The Global Systems Laboratory (GSL) is one of ten NOAA Research laboratories and is located in Boulder, Colorado. GSL research improves environmental prediction models, develops state-of-the-science decision support tools and visualization systems, and uses high-performance computing technology to support a Weather-Ready Nation.
The goal of the CIRES Summer Research Program is to give interested students a research experience at CU Boulder and the NOAA Global Systems Laboratory. Students with a variety of scientific and technical backgrounds can explore environmental or geosciences and learn more about how their skills can be applied to societal needs.
Benefits
Up to 11 students will be accepted into the Summer 2022 program. Students will be paid to conduct environmental and geoscience research activities with CIRES and GSL scientists.
Undergraduate interns will receive $750/week over 10 weeks (May 23-July 29) and graduate student interns will receive $1500/week over 12 weeks (May 23 – August 19) paid biweekly.
Eligibility
Applicant must:
Be a US Citizen or a Permanent Resident;
Attend an accredited university or college as an undergraduate or graduate student (can plan to graduate in the spring semester and plan to attend a 4-year University or attend graduate school in Fall 2022);
Be willing to make a full-time commitment for 10 weeks (40 hours per week) for an undergraduate experience or 12 weeks (40 hours per week) as a graduate experience;
Be able to complete program requirements as a fully remote experience in Summer 2022.
Application
Before starting the application, read through the Frequently Asked Questions on the CIRES Summer Research Program for important information and advice on completing the application.
Applications are due February 7, 2022 by midnight MST.
For more information, visit CIRES Summer Research Program.