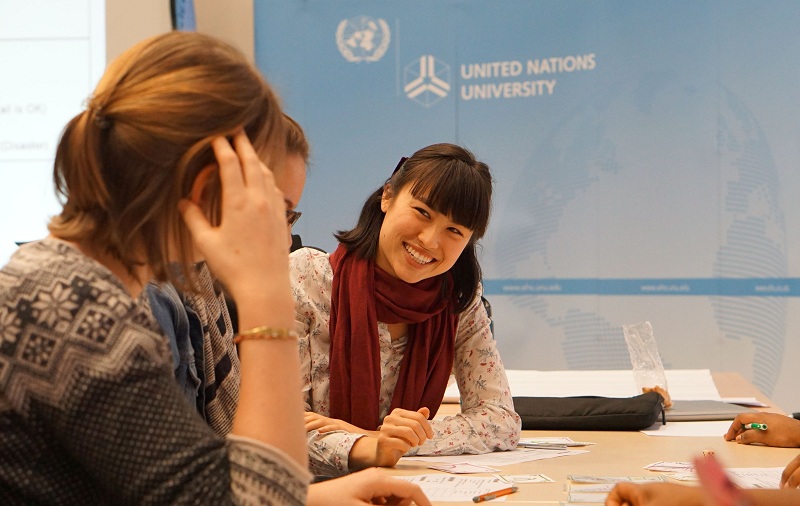 United Nations University (UNU) MSc in Sustainability 2022 (Scholarships available)
Deadline: February 21, 2022
Applications for the United Nations University (UNU) MSc in Sustainability 2022 are now open. The Master of Science in Sustainability program is a two-year program, which provides students with the knowledge and practical skills necessary to contribute to solving challenges of sustainability.
Drawing on an innovative, interdisciplinary approach, the program integrates methods and resources from the natural and social sciences, as well as the humanities. The program is intended for recent graduates, professionals and practitioners who seek to meaningfully contribute to the work of governments, civil society, the private sector, and/or the UN and other international organizations in the area of sustainability.
The program builds on UNU's strong record in research and capacity development, as well as the extensive network of scholars and academic institutions participating in UNU research. The program is practice-oriented, user-focused, and of the highest academic quality. It provides students with unique opportunities to interact with leading scholars and policymakers through lectures, international conferences, and workshops.
Scholarships Available
Japan Foundation for UNU (JFUNU) Scholarship: 120,000 JPY
UNU Rector's Scholarship: 130,000 JPY
Resona Bank Scholarship: 130,000 JPY
Asian Development Bank–Japan Scholarship: 147,000 JPY
Japan Educational Exchanges and Services Scholarship: 50,000 JPY
Eligibility
Applicant must have completed bachelor's degree (or equivalent) from a recognised university or institution of higher education in a field related to sustainability (those who expect to receive a bachelor's degree or its equivalent conferred before the entrance period of September 2022 may also apply);
A GPA of 2.8 or above on a 4.0 scale (equivalent to 70% on a 100 % scale) for the bachelor's degree earned;
English language proficiency.
Application
Interested applicants must provide necessary information and documents for the scholarship together with the required documents for admission to the master's degree program.
All applicants:
Review the checklist here and prepare the application materials.
Receive an email from UNU-IAS Admissions Office with a link to the Application Form.
Submit the Application Form by the deadline.
Receive an automatic email to confirm that the Admissions Office has received the Application Form.
Applicants who have been shortlisted for an interview:
Receive an email regarding when and how to submit the following supporting documents.
Submit the supporting documents via email by the deadline (Expected in late-March 2022).
For more information, visit UNU MSc in Sustainability.