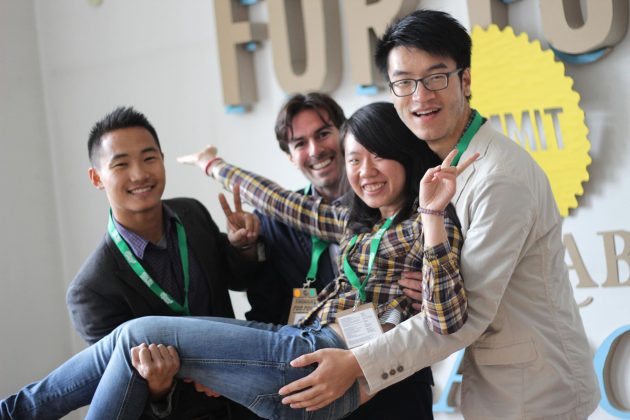 Thought For Food Open Call for Ambassadors 2022
Deadline: January 31, 2022
Applications are open for the Thought For Food (TFF) Ambassador Program 2022. Join the TFF Ambassador Program and become part of a highly-selective group of on-the-ground leaders around the world who are shaping the future of our agri-food systems through innovation, collaboration, and most importantly action.
Launched in 2016, the TFF Ambassador Program has created countless connections and experiences that has taken the the people involved in the TFF movement to new heights. Now, the TFF Ambassador Cohort 2022 is ready to go further than ever before!
TFF Ambassadors work closely with their respective TFF Regional Coordinator and the TFF Core Team over the course of one year by actively promoting, championing and engaging people in their cutting-edge innovation programs, including: 
TFF Challenge: the world's largest and most diverse innovation challenge in the sector that incentivizes the creation of science-and-tech based agrifood solutions.
TFF Academy: Their world-class startup acceleration program that takes impact-focused startups to the next level.
TFF Summit: Their award-winning global event uniting entrepreneurs, corporations, investors, and creative innovators and is the place to launch solutions.
TFF Digital Ecosystem: Their platforms and tools to connect their global community and foster learning, sharing and collaboration.
Benefits
If selected as a TFF Ambassador, you will join a global family of purpose-driven TFFers who are creative, out of the box thinkers, and who truly want to change the world – while having a great time along the way.
Your local cohort of TFF Ambassadors will learn through experience, connect through a shared purpose, and ultimately, reimage and reinvent our global food systems from the ground up!
Eligibility
Open to the best and brightest entrepreneurs, designers, scientists, students and more from anywhere in the world.
Application
Are you ready to unlock a world of opportunity to transform our world's agri-food systems for good? The application process to become a TFF Ambassador is simple and straightforward, consisting of two phases: 
Phase 1: Ambassador Interest Online Form: The first step of the process is to fill out the admissions Ambassador application online form, which requires 15 minutes of your time.
Phase 2: Global TFF Ambassador Takeover: As part of the recruitment process, pre-selected applicants will participate in the Global TFF Ambassador Takeover and Indexing. Use this to show them your fire and why you are the TFF Ambassador they are looking for.
For more information, visit Thought For Food.