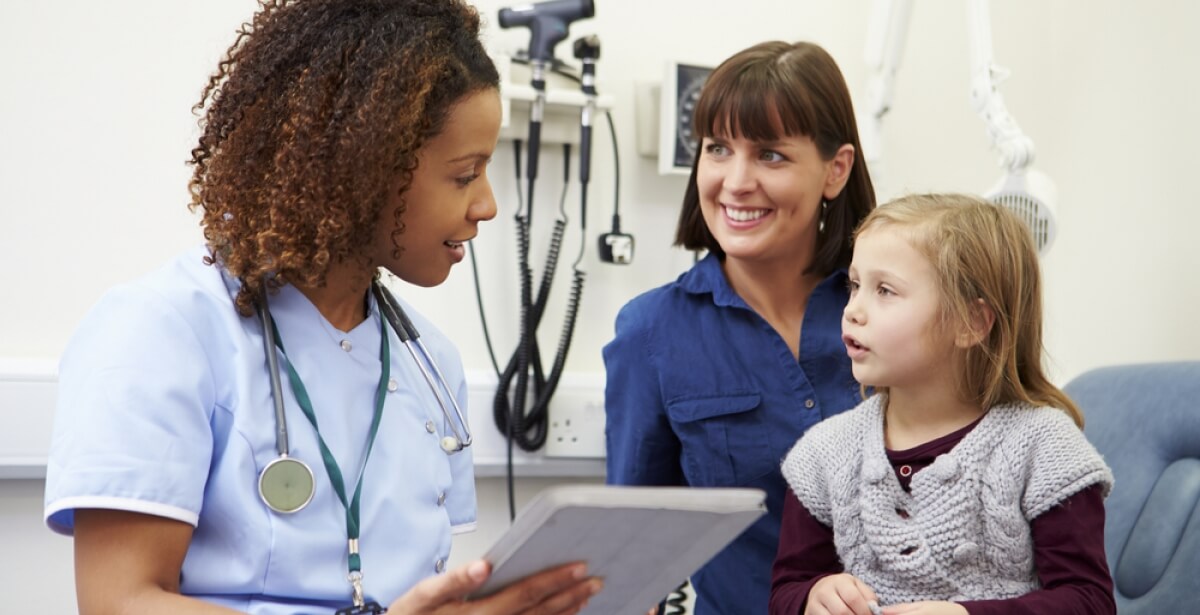 Everything You Need to Know About Being a Family Nurse Practitioner
If you've been practicing as a registered nurse for a while and you want to progress in your nursing career, have you considered becoming a Family Nurse Practitioner?
A Nurse Practitioner (NP) is a type of advanced nurse who has studied a Master's degree to specialize in a specific area of medicine. The NP role came about over 50 years ago and has since developed into an integral part of the healthcare sector.
The United States Bureau of Labor Statistics states that employment of NPs is projected to grow by 45% in the next eight years, which is a much faster growth rate than most other occupations. In 2020, there were 220,300 NPs employed in the US and this is set to increase to 335,200 by 2030. Advanced Nurse Practitioners, also known as Advanced Practice Registered Nurses (APRNs) provide critical care as part of a larger multi-disciplinary team in a range of healthcare settings. They work within both secondary and primary healthcare facilities, including hospitals, private practices, and ambulatory care services.
What is a Family Nurse Practitioner?
A Family Nurse Practitioner (FNP) is an APRN that specializes in family nursing. All FNPs are NPs but not all NPs are FNPs. Although every NP is trained in a specific area of medicine, only FNPs are trained to treat people of all ages, from childhood to adulthood.
As an FNP, you will treat lots of different patients, performing many of the same roles as a family doctor. You will assess patients by taking medical histories and performing physical examinations to identify illness and disease. You may also request diagnostic testing or bloodwork to confirm your findings. FNPs are legally qualified to prescribe and administer certain medications, and this is a key part of your role alongside educating your patients on how to make healthy lifestyle changes.
What is the Salary of a Family Nurse Practitioner?
In the United States, the average salary of an NP is around $110,000. This is significantly higher than the average salary of a Registered Nurse but this is reflected in the increased responsibility of the NP within any healthcare setting.
Salaries vary depending on the state that you're working in, so this is something that you will need to check when you are applying to FNP job posts.
What Are the Working Hours and Shift Patterns of a Family Nurse Practitioner?
Your exact working patterns of an FNP depends on where you work.
If you work in a hospital setting, expect to cover seven days of the week, 24 hours a day, especially if you work in emergency medicine. Your shift patterns may vary significantly depending on the needs of the area that you're working in, and you might be required to work night shifts. If you work in a private clinic, your hours may lean more towards the standard 9 to 5, Monday to Friday pattern. For FNPs working in a school, the hours are more likely to cover the typical school hours, between 8 am to 4 pm.
Where Can a Family Nurse Practitioner Work?
FNPs have the option to work in a variety of healthcare settings, including:
Hospitals: as a secondary care setting, hospitals cover a range of specialties in medicine. If you work in a hospital, you have a huge variety of choice. You might want to take further qualifications to work in emergency care.
Urgent Care Centers: when a patient requires urgent care that is not an emergency, they will go to the Urgent Care Center. As an FNP in urgent care, you may treat minor injuries, bone fractures and sprains, or allergic reactions.
Private Practices: primary care settings, such as privately owned healthcare practices, are a great place for FNPs who enjoy clinical work. You may be assessing and diagnosing patients, providing general treatments, or referring patients to the hospital for specialized treatment.
Schools: a few FNPs work in schools, where they provide on-site medical care for students.
What Does a Family Nurse Practitioner Do?
Your exact job description will depend on which area of medicine your work in, and whether you're in a primary or secondary care setting. However, there are some general responsibilities that every FNP has regardless of where they practice.
Here are some of the common duties of an FNP:
Provide care to patients of all ages, from infants to elderly adults
Assessing patients through physical examinations
Ordering and interpreting diagnostic testing and bloodwork
Identifying health conditions
Treating minor conditions
Prescribing and administering certain medications
Working as part of a large multi-disciplinary team to treat patients
Providing education to patients regarding healthy dietary and lifestyle behaviors
What Qualities Does a Family Nurse Practitioner Need?
To succeed as an FNP, you will need to be a caring and empathetic individual. You will be treating patients of all different ages and from a variety of socioeconomic backgrounds, and you must show compassion to everybody.
Leadership skills are vital to your role as an FNP. You must possess the ability to work independently and manage your own busy workload. At the same time, you need to be able to work well in a team, as you will be interacting with doctors, nurses, nursing assistants, and therapists to provide holistic patient care.
FNPs need to be confident and great at communication. You'll need to use your critical thinking and problem-solving skills to identify and treat a variety of conditions. It's a tough job, but if you feel like you possess all of these qualities, and you have great physical and mental endurance, you will succeed as an FNP.
How Can You Become a Family Nurse Practitioner?
To become an FNP, you must first become a Registered Nurse by studying a Bachelor of Science in Nursing (BSN). After this, you will need to complete a Master's of Science in Nursing with an FNP speciality (MSN-FNP).
When you have successfully passed the MSN-FNP examinations, you need to apply for a state licensure to practice as an FNP.
For more articles, visit OD Blog.