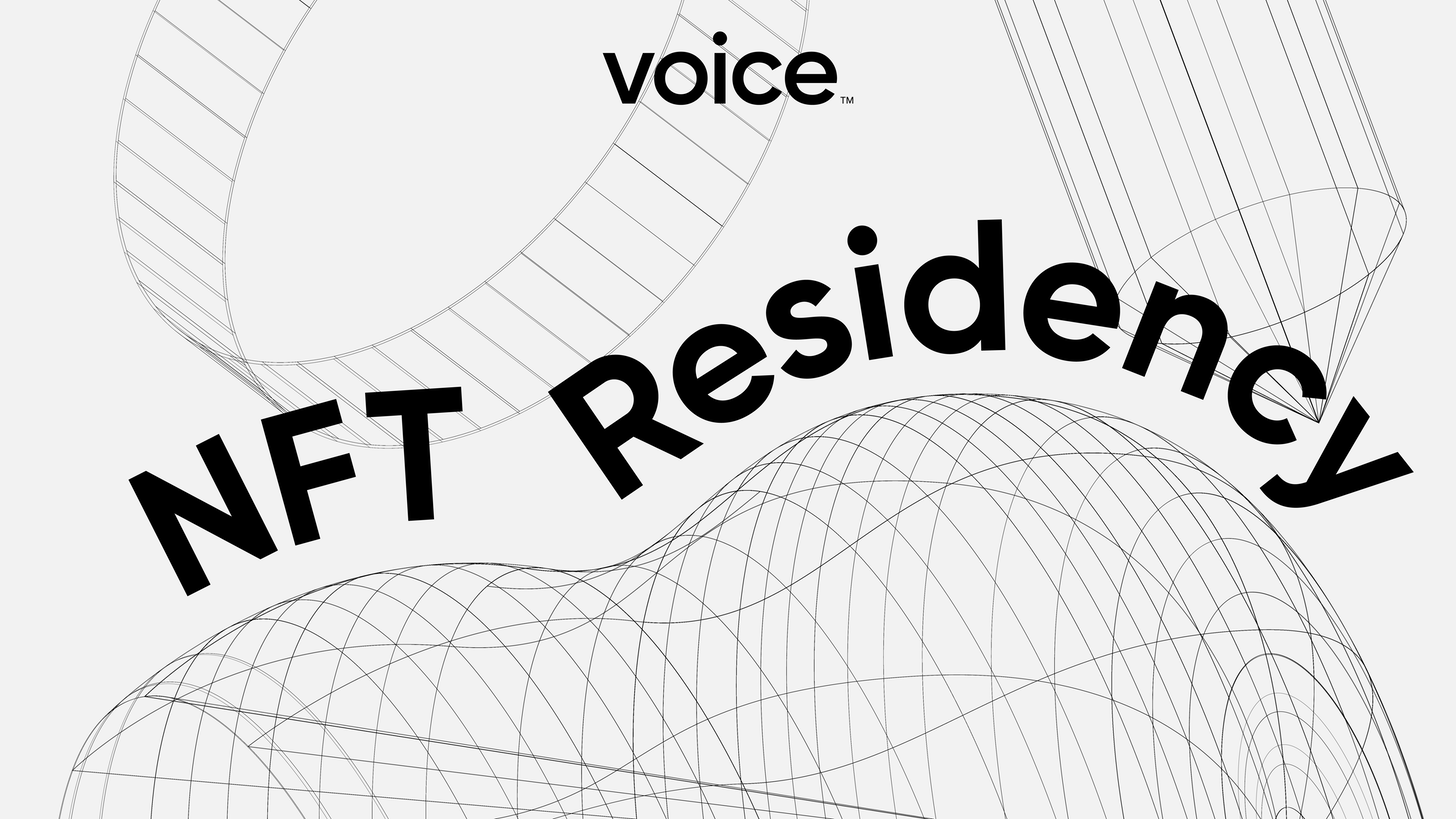 Voice NFT Residency Program 2022 for Creators worldwide
Deadline: Rolling Basis
Applications are open for the Voice NFT Residency Program 2022. The program is dedicated to supporting creators from underrepresented and marginalized communities.
The world of Non-fungible Token (NFT) has seen exponential growth and many changes over the last year. As a Resident, you will transform a body of work that you've wanted to make–or have already made–into an NFT collection. The collections will cover themes that connect creators to the world's most pertinent topics. The Voice will guide you through the process, all the way from onboarding through building and launching a powerful NFT project.
The inaugural Voice NFT Residency program brought together established visionaries in arts & culture with emerging creatives to mint NFT collections. The groups collaborated with multidisciplinary creators and curators on the theme of Raise Our Voice, each working to lift up communities through self-expression. The collections ranged from honoring political justice movements, fundraising for nonprofits, providing access to fan communities, and more.
Collection
Equity & Justice
Clean Planet
Future-proof
Well-being
Benefits
The program offers
Creation stipend
Bonus incentive
Project guidance & support
Homepage & social promotion
Eligibility
Open to any individual who is
A digital creator;
Active on social media;
Excited about NFTs.
Aplication
Applications open March 2022. Residents accepted on a rolling basis. Projects launch between March-June 2022.
For more information, visit Voice NFT Residency.