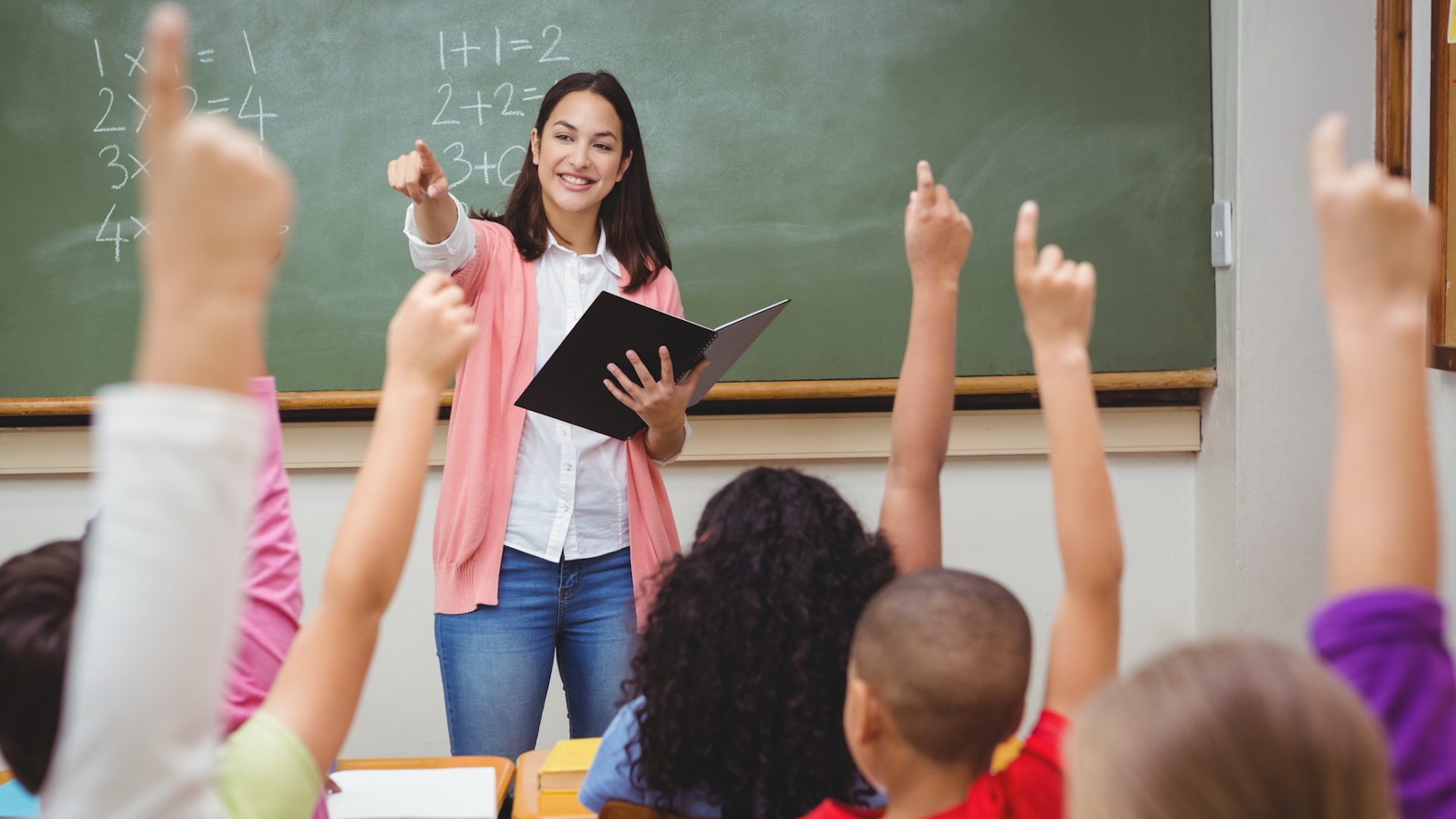 The Teacher's Teacher: 7 Educational Tips for First-Year Educator
For a new teacher, the first year of teaching can feel overwhelming. Between decorating your classroom, getting acquainted with fellow faculty and staff, and managing the first-day-of-school jitters, your first year as an educator can quickly fall short of your daydreams, but that doesn't have to be the case for you. With the tips below, you'll be well on your way to a great first year and countless years of formative learning experiences to follow.
Invest in your home away from home
You and your students will be spending a lot of time in your classroom. Be sure it's a welcoming environment by researching different layouts. There's no one "best" layout. At the end of the day, how you plan to run your classroom will inform the overall arrangement. Once you've set settled between table groups, table rows, and workstations, it's only a matter of time before your classroom becomes a haven for high-achievers. 
With desks in order, it will be time to move on to the decoration portion of your preparations. After long days of researching the pros and cons of each classroom layout, reward yourself with a fun day of classroom decorations shopping. In your search, remember to keep your number-one goal in mind: establishing an environment that engages students and teachers alike.
For many new teachers, it can be difficult to ask for help, but the success of your first years depends upon it. Look to other teachers, staff, and administrators for all sorts of advice. Most educators are ready and willing to help others, and it's always best to get advice on things you're unsure about. 
Professional development can also go a long way in preparing you for whatever the first year throws at you.
Spend time on classroom management
You're probably excited to start diving into lessons on the first day, but you need to work on classroom management first. Classroom management is essential to your class running smoothly and with few behavior problems.
Spend those first few days going over classroom rules and policies with your class. It may seem tedious, but you'll save yourself a lot of time in the long run.
It's always better to over-plan than to under plan
There's no worse feeling for a teacher than planning a lesson that's supposed to take an hour, and then everyone is finished in 20 minutes. If there's nothing for your students to do next, the downtime can lead to behavior problems as energizer bunnies switch to idle mode.
Instead, always make sure you have more than enough work. If you don't wind up using a particular lesson, you can save it for a rainy day when lesson plans fail to carry you to recess.
As a first-year teacher, you may be tempted to take a DIY approach to classroom preparation to impress your colleagues and supervisors. While these first days in front of the blackboard may be exhilarating, you may wind up taking on more than you're capable of. You may want to avoid signing up to advise clubs or run any programs until the following year.
It's easy to get so wrapped up in creating new lessons, grading, and more during your first year. But if you don't practice self-care, you're going to get burned out. You may even get sick. Be sure to make time for yourself. Figure out what you can do to relax and focus on things outside of school.
You're going to make mistakes. Everyone does, even veteran teachers. Don't beat yourself up when things go wrong. It doesn't mean you're a bad teacher. Just remind yourself that you're still learning. Use your mistakes as a chance to grow.
Parting thoughts
Not everything will be perfect during your first year, but you'll have some success. Focus on the wins and keep doing what you do best: helping kids foster a love of learning. You'll discover that teaching truly is a rewarding profession.
For more articles, visit OD Blog.