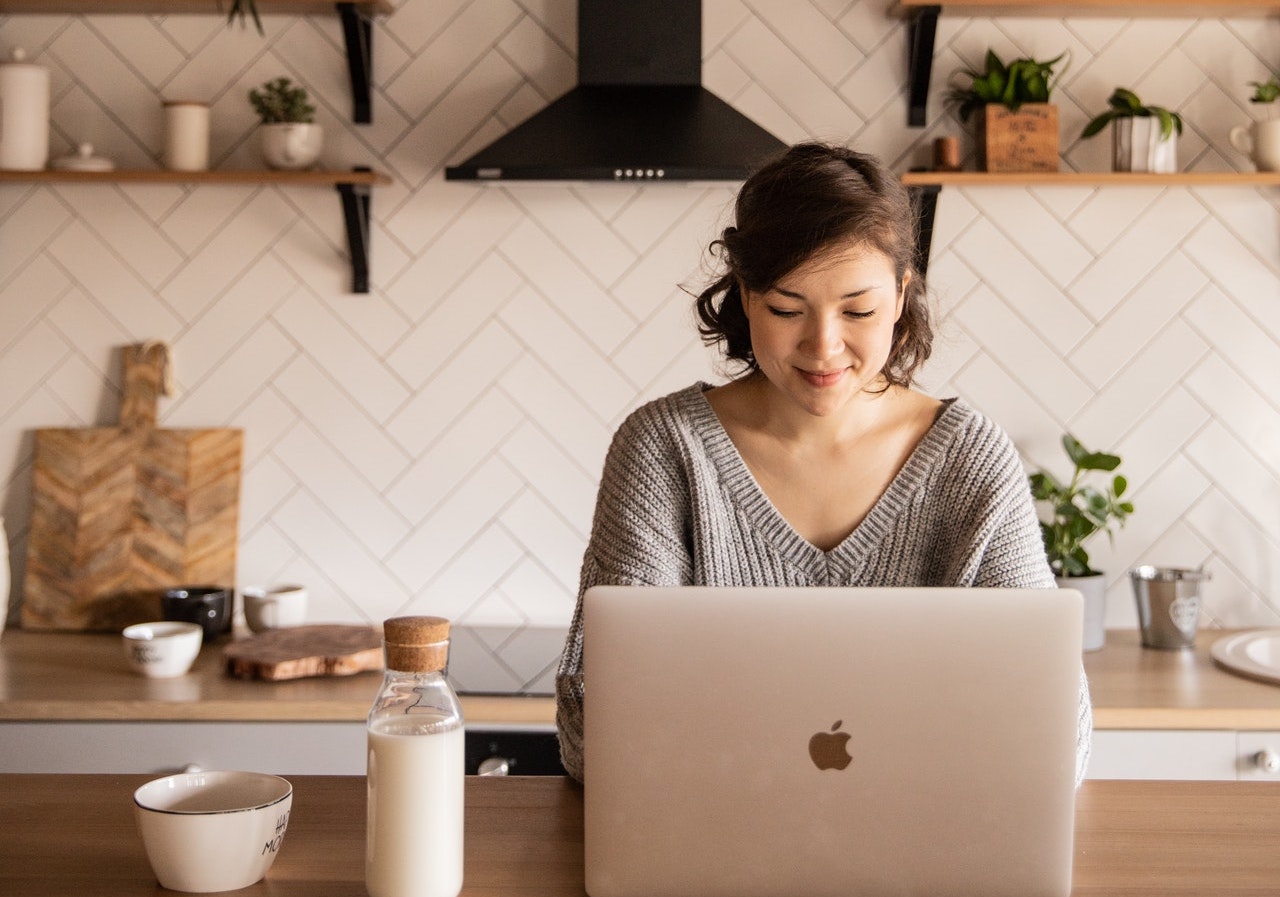 Creating the Right Study Space for Virtual Learning
One of the great benefits of a virtual degree program is that it allows students to take classes where they are most comfortable and at times that work best for them. With its fully online classes accessible 24 hours a day, University of Phoenix provides its students, many of whom are working adults and parents, with the flexibility to make a space within their homes or in a quiet space that best serves their needs for focusing and studying.
What makes a space ideal as a study and academic work zone is largely subjective. But a blog post from University of Phoenix provides some guidelines to qualities that can help enhance the experience and provide a comfortable working space that is free from distractions.
Study Space Advice From an Interior Designer
Megan Murray is a Michigan-based interior designer who earned her Master of Business Administration Degree from University of Phoenix. Murray specializes in designing commercial spaces. She recommended that when people are deciding on the best place to study and log in to online classes that they consider areas in the house that are low traffic and can offer distraction-free time. It might be a spare bedroom or a finished basement.
She also advocated for adopting a "task posture" with a table or desk and chair, preferably an ergonomic one. "I wouldn't say it's 100 percent necessary, but I definitely think it improves people's overall work or study experience at home," Murray said of the ergonomic chair. She also noted the benefits of a height-adjustable desk, which can provide some task posture flexibility, as well as natural light or a task light if needed. In addition to the essentials, Murray discussed a number of study space extras that can make a difference. Study space mood-enhancers she recommended include plants, a soothing fragrance like rosemary or peppermint and white noise, noise-canceling headphones or relaxing music.
Finally, Murray recommends keeping the study space clutter-free by using smart storage options including shelving, drawers or bins. "Anything that has drawers and doors, even if it's a mess behind there, makes the mess kind of disappear," she said. "When it's out of sight, it's out of mind, so again, it doesn't become a distraction."
Additional Benefits to an Online Education
In addition to having the freedom to sit and study anywhere a student is most comfortable, attending college virtually offers a number of other benefits. Unlike in-person classes, students do not need to commute to school, saving both money on gas as well as on public transportation or costly wear and tear on their vehicles
And online courses are structured to allow working adults and parents the ability to fit classes into their busy lives rather than needing to put their lives on hold. They can continue working, parenting and taking care of their homes and daily tasks and then sit down to focus on their degree program at times that work best for them.
There are also real cost savings in virtual degree programs. Not only does the digital format mean that students may not be required to buy pricey paper textbooks, but it also means no fee for campus housing. And students can save money by attending virtual colleges. A bachelor's degree from a public college costs an average of $316 per credit hour compared with $488 per credit hour for an online degree from a private college according to U.S. News & World Report. On-campus costs were much higher: $1,240 per credit on average for a private college.
Most colleges also raise their tuition rates each year, but at University of Phoenix, students can rest assured that their tuition rate will remain locked in for their program, providing an additional advantage. The University has a locked-in tuition guarantee, meaning the price that students receive when they first sign up remains the same until they graduate as long as their program remains the same. This is particularly important as students are planning ahead and budgeting. "Education costs have risen an average of 2.6 percent every year in the U.S. overall," said Josephine Owens, director of enrollment at University of Phoenix, explaining the importance of fixed tuition rates.  
About University of Phoenix
University of Phoenix is committed to advancing the educational goals of adult and nontraditional learners and provides maximum support for transfer students to reach their educational and career goals affordably. The University offers numerous associate, bachelor's, master's and doctoral degree programs that prepare students for in-demand careers in fields including criminal justice, business, healthcare, education, information technology and cybersecurity. Flexible schedules with multiple start dates give working adults the opportunity to complete their degree without putting their lives on hold, and University of Phoenix offers numerous scholarship opportunities, online learning, career-guided degree programs and a Career Services for Life® commitment to active students and graduates to help them more effectively pursue career and personal aspirations while balancing their busy lives.
For more information, visit www.phoenix.edu.
For more articles, visit OD Blog.