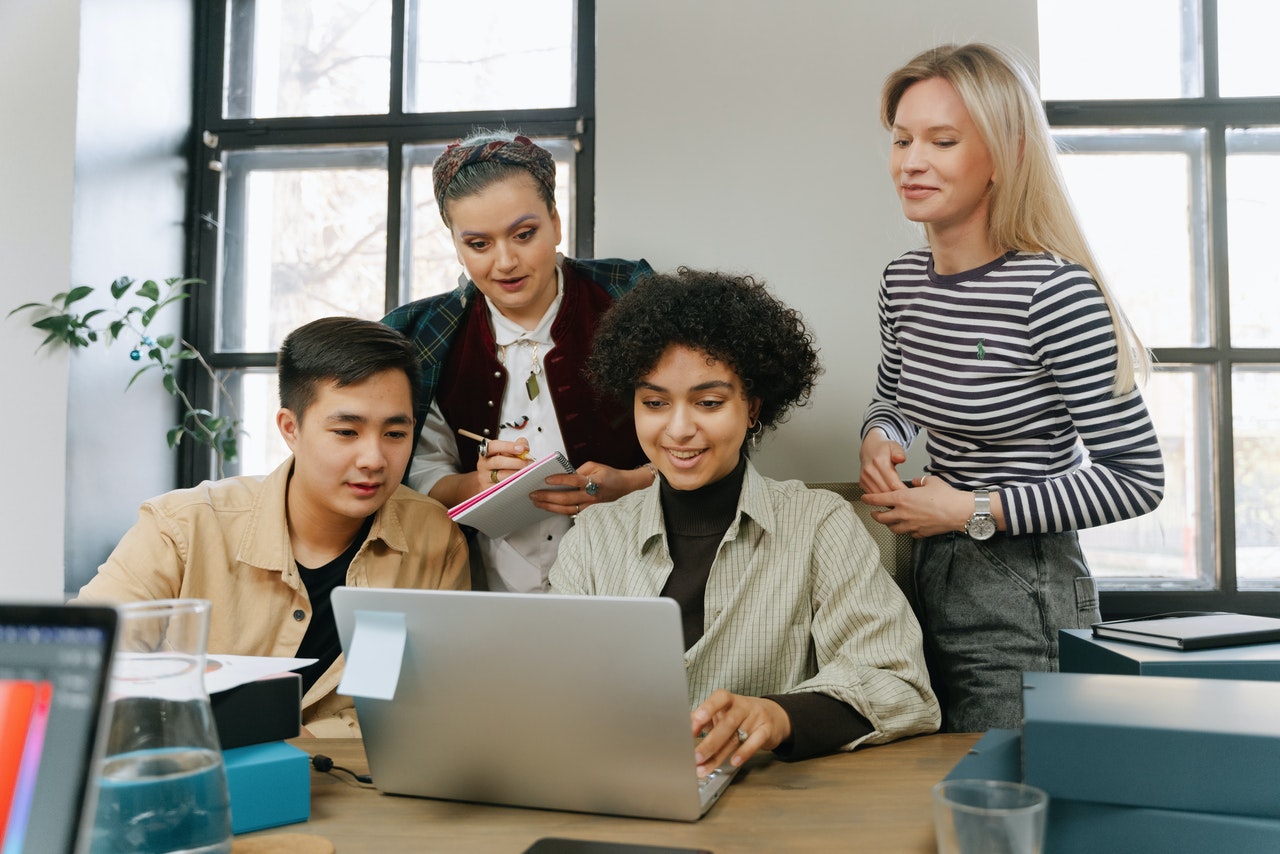 Marketing Trends Any Small Business Can Try
Some marketing trends never go out of style. These trends are precious to smaller businesses with a tiny marketing budget. From collaborating with influencers to simply showing gratitude, simple, inexpensive marketing techniques work.
The marketing team from Digital Authority Partners has been gracious enough to pass along the following tips. Some of our recommendations will cost you nothing, and the rest are inexpensive. So try some of these tips out over the next few weeks, and see what kind of a difference it makes.
Sending a simple thank you to your online customers can quickly build a positive relationship. It's not only flattering; it's also a smart marketing strategy.
Post a daily gratitude front and center on your website, and post memes expressing gratitude on your social media. Optimistic, gratitude-filled memes often go viral.
You could also do simple, smartphone videos asking your customers why they feel grateful. Spreading positivity naturally builds a positive image for your business. Best of all, expressing gratitude costs you nothing.
Like gratitude, helpful messages of self-empowerment never go out of style. Making people feel good about themselves will also make them feel good about your company.
Offer uplifting messages and valuable information to keep people coming back for more. For example, give your followers tips and tricks on how to solve a problem related to your products.
By offering something of value instead of a sales pitch, you'll gain a devoted following. This tactic is very valid in the world of social media marketing. Empowering content not only benefits your followers, but it's also a great marketing tool.
Social media accounts are free, and every small business needs accounts on all major platforms. Moreover, Facebook pages often come upon local search results. Also, social media advertising is highly targeted and scalable to your budget.
The right kind of social media content can organically go viral; that's free advertising of the best kind. When content goes viral, it's the same as word-of-mouth advertising. If you do not yet have a Facebook page or an Instagram and Pinterest account, it's time to do so.
Mobile-Friendly Websites and Ads
Pew Research found that by 2020, 85% of Americans owned smartphones and tablets. This statistic makes a mobile-friendly website and marketing strategies essential.
Fortunately, most WordPress themes are responsive and mobile-friendly. The same is true of Magneto websites or custom websites. But, if your current business website isn't mobile-friendly, that needs to change.
Millions of people are exclusively on mobile, but they also solely use apps. If you don't yet have a business app, get one for iOS and Android platforms. Fortunately, turn your responsive website into a simple app for minimal cost.
Leverage Customer Reviews
Customers rely heavily on reviews these days. Review sites like Yelp often appear at the top of local search results. Offer an incentive for your customers to leave a review. Hopefully, they'll leave a good one. If you do get a negative review, answer it positively and helpfully.
Also, posting customer reviews on your website can foster trust. Sometimes, customer reviews can also answer customer questions about your services and products.
You may need help with this from a digital marketing expert, so it's not free. But, someone with the right tools and skillset can collect tons of data, gaining valuable insights into your business. This data can discover new opportunities and improve your overall marketing.
For example, this data marketing can reveal the best platforms to exploit and where to best spend your advertising dollars. You'll have an insight not only into your business and marketing but also your competitors. So, while you may need to hire a professional, the return on investment can make that expense well worth it.
Interactive content includes polls and quizzes that you can post on your website or social media. This type of content not only gets your audience's attention but it's also a way to gather valuable information.
For example, polls and quizzes are an excellent way to find out about consumer likes and dislikes. Also, you can find out what they need out of your products or services. These posts are also highly shareable.
Questionnaires are beneficial data marketing techniques; for example, a car dealership could post a questionnaire designed to match a person with their perfect car. As a result, the dealer might sell a car. In addition, some people can spend hours playing around with this content, making it a valuable marketing tool.
It's a fact many people today don't read. They watch videos. Suppose you haven't tried utilizing a marketing video yet. Best of all, you don't need to hire a professional camera crew. Today, casual smartphone videos demonstrating your product can be just as effective on YouTube, Facebook, and TikTok.
Video is also ideal for creating empowering instructional videos. For example, a restaurant could do cooking videos, passing along healthy recipes. Or, a baby store could pass along tips for new mothers. The point is to post helpful videos with the information consumers are looking for and need.
Small, local businesses can benefit from localized, digital marketing. Suppose you're not already showing up on local searches. In that case, you may need to hire a technical SEO specialist to go over your website. Social media and review sites are also helpful for local SEO since these sites often come up at the top.
Set up a free Google My Business page if you haven't done it yet. When someone searches for, let's say, a local hardware store, Google will bring up a map of the area with the hardware stores as pins. Clicking on a pin brings the person to that store's Google My Business page. This function is an invaluable local SEO tool.
Although it may cost quite a bit to have well-known influencers promote your products, you could engage smaller, niche social media influencers to promote your products by sending them free stuff.
In exchange for their marketing, send them something of value; for example, a solar panel could buy the endorsement of a prominent #vanlife influencer. Also, YouTube videos are often "evergreen," meaning that a video can appear in a search years after initially uploading it.
We hope that this post has given you a few tips to help you promote your small business online for free or next to nothing. Although digital marketing is not a trend, it's the premier way of advertising any size business.
For more articles, visit OD Blog.