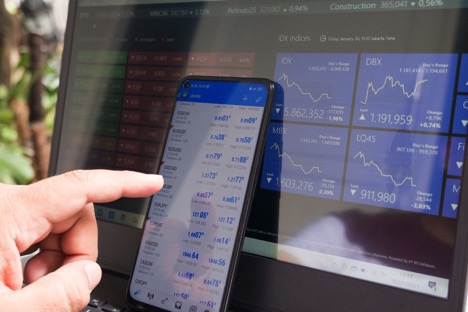 Want to get into Forex? Here are some tips
Investing your money, even when you are young and in your 20s, is a smart move because it can help you feel more financially secure not only in the present but also in the future. One of the many popular ways that you can invest your money these days is by getting in the forex market.
What is that, you ask?
Well, it is a market in which you trade currency pairs from around the world, like the GBP and USD, as just one of many examples. Similar to trading stocks in the stock market, this investment strategy does come with the risk of losing money, so it's wise to take steps to ensure you know what you're doing before you begin.
Continue reading for some helpful tips on getting started in forex.
The Right Trading Platform Can Make a Big Difference
When it comes to investing in forex, you need to stay on top of what the market is doing, as well as what specific currencies and currency pairs behave like in the short-term and in the long run. Also, executing trades at the most opportune moments is certainly going to help you minimize the risk of losses while increasing the odds that you will make a great return on your investment. To be able to do all of this, having access to the right trading platform is key. There are several options that you can choose from, but one of the most well-known and sought-after is MetaTrader 5. Check out what it has to offer to see why so many forex traders prefer using it.
Take Online Courses in Forex
As a total beginner, you might not have a solid understanding of the forex market to really make the most of it and minimize the risk of losses. So, before you start trading, consider taking some online classes that are taught by forex experts. These can give you insight into what the market behaves like every day, and you can also use these courses to get answers to your biggest questions. With this educational background, you will be more confident when you are ready to make your first forex trade.
Learn with the Help of a Demo Account
Sure, you can learn about any topic by listening to experts talk about it, reading books and articles about it, and taking courses on it. The same is true of the forex market and forex trading. But there is nothing like hands-on experience to really show you what it takes to succeed at something, including forex. However, you may not want to risk your real money while getting the hang of things. So, if you find a broker that offers a free demo account, consider using them, as you can learn the ropes without the risk. Basically, with a demo account, you trade a virtual currency, so you do not risk any of your hard-earned savings in the process. This hands-on practice can be super valuable because it can help you discover areas of weakness that you need to hone in on before you start any real trading.
No matter what, it's important to keep in mind that forex can be a bit challenging at first. By following the tips above, you can learn as much about it as possible before diving in.
For more articles, visit OD Blog.