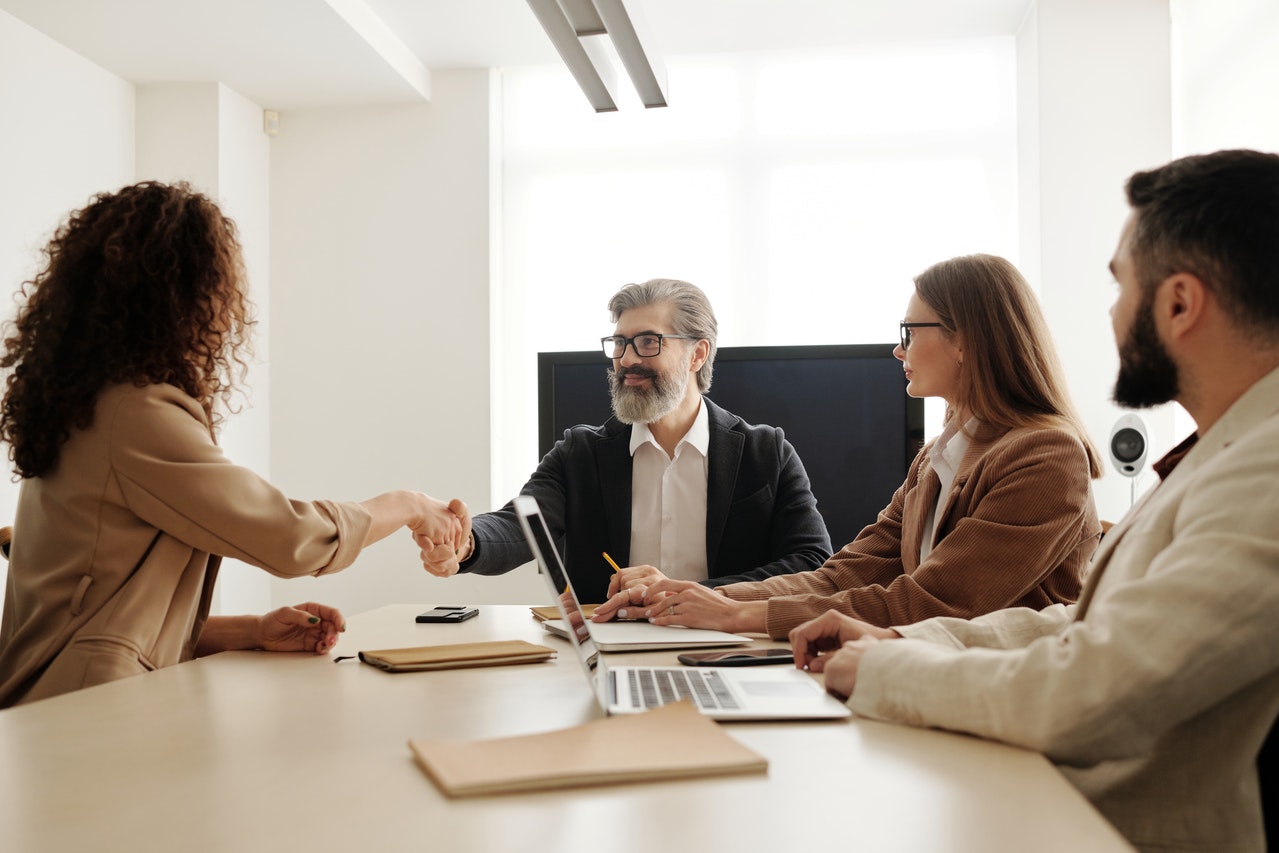 Recruitment as a Career: 8 Reasons to Choose
Looking for some career inspiration? Find out why recruitment is such a booming career and all the amazing benefits it offers!
Why Recruitment Is the Perfect Career for You!
Finding a career is not easy! With so many options out there, it makes sense to thoroughly research all the benefits of a particular career path before you pursue it. Below, we make our case for why recruitment is a fulfilling and rewarding option that could work for you!
Attractive Salary Packages
Did you know that recruitment managers, on average, earn 33% more than the national average salary? Recruitment managers typically earn $68,000 per year, while the average American earns just over $51,000. You can become a recruitment manager after working as a recruitment specialist for just a few years. Recruitment specialists, which is an entry role and most likely will be your first job in recruitment, still earn a healthy salary of $53,000 per year. Many firms also offer a number of bonuses and generous commission structures, which can cause your payment package to swell!
You also have the option of starting your recruitment firm. When running your own business, your earnings are theoretically limitless. Numerous recruitment professionals have become millionaires by starting their own companies. For example, check out Frits Goldschmeding for inspiration. The Dutch recruiter founded Randstad in the 1960s, the company now has 653,000 employees, and Goldschmeding is the biggest shareholder with a net worth of over $4 billion!
There is a reason why so many former athletes thrive in recruitment! Recruitment has a reputation for being slightly cutthroat and extremely competitive. In this industry, you will be battling against other recruiting firms and sometimes even your colleagues to find clients and job seekers and create the perfect match. There is no better feeling than landing a big deal and walking away with a massive, juicy commission. If you love a bit of friendly competition, then you will enjoy recruitment. Managers will also establish goals and key performance metrics for you. If you can smash these goals and become a star performer, you can quickly move up the corporate ladder and unlock some serious bonuses!
You can land a job as a recruitment consultant without a university degree! Some firms prefer candidates who have a formal education, but they don't care what you studied or whether you went to Harvard or a local community college. Recruitment is all about on-the-job training and performance. Many firms are willing to accept a wide range of applicants irrespective of their background. Recruitment is one of the few high-paying corporate careers with no significant barriers to entry. Good luck getting into finance these days without a fancy degree and connections. Recruitment firms are always on the lookout for hungry talent who have the drive to succeed and have the gift of the gab!
Results Orientated Career
In many careers, the roles and job descriptions are ancillary to the candidate. But sometimes they are not clear. It can be difficult to determine your performance and what is your specific contribution to a company. This can result in a lack of fulfillment, and promotions often turn into a nasty game of office politics. This could not be further from the truth in recruitment. In recruitment, it all comes down to how many clients you win and how many job seekers you successfully place. If you are consistently placing star recruits in top companies, you will not only earn huge commissions, but will race up the corporate ladder. Some people shy away from careers where success is clear, but others thrive in this environment. In recruiting, all of your work is quantifiable. It comes down to how many people you are calling, how many emails you are sending, and how many prospects you have converted. You live and die by these metrics, and while it does create pressure, it gives you a very clear objective and a path to success.
Apart from the nice commission structure and healthy base salary, recruitment can also offer a number of lucrative benefits. When you work as a full-time recruitment consultant or manager, you can expect high-quality health insurance. Your employer will also set up a retirement and savings plan for you, and of course, you are entitled to paid leave and vacation. Recruitment is a career that offers security, and firms are known for taking care of their employees. The recruitment industry tends to offer more benefits than some other career paths, where even getting quality health insurance is a challenge.
Do you want to bring genuine joy into someone's life? In recruitment, you can! One of the most important things in a person's life is finding and forging a career. In recruitment, you can have a monumentally positive impact on a person's life by helping them land their dream role. You could help that young girl break into tech and get an incredible software engineering job, or you could help someone who has recently lost their job find a more fulfilling and higher-paying role. Recruitment really is a win-win situation. You help people find an incredible career that brings them joy, the company gets a star performer who helps them achieve their goals, and you get paid handsomely!
Build Incredible Business Skills
Are you passionate about entrepreneurship? Do you have plans to create your own business? Working in recruitment could help! Before starting your own business, you need to save up some capital, which is easy to do when pulling big recruitment commissions. However, you also need to learn some business skills. One of the most vital business skills is the ability to sell and work under pressure. You will master both of these skills by working in recruitment, as they are essential and used every day. In recruitment, you need to be able to tell a compelling story and convince companies that you can find star recruits for them. Making cold calls and immediately building rapport with hiring managers and CEOs is a difficult skill to learn, but after making thousands of calls as a recruitment consultant, you will become an expert! And then when it comes to starting your own business, you will use these exact same skills, except this time, instead of selling your company's recruitment services, you will sell your product!
The recruitment industry is going through rapid changes as it adapts to the popularity of remote work and starts implementing new technology to improve candidate placement success. As recruitment changes, you will learn to use advanced screening tools, become an expert on all things diversity and how it can help companies, and become a whiz at data analysis. You won't just be making many phone calls; you will learn a wide range of advanced skills that can be transferred into other domains and careers!
Conclusion
Recruitment is a fun and exciting career that will challenge you! The industry is booming, and no matter your background, there are roles available. You never know, you could set up the next big international recruitment firm!
For more articles, visit OD Blog.