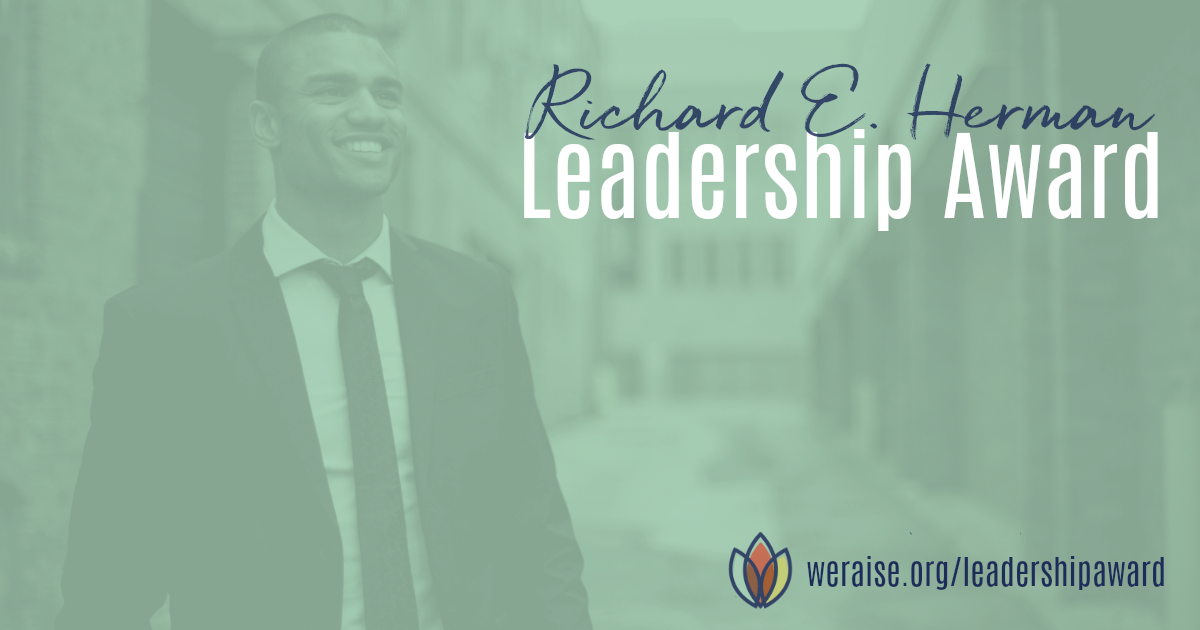 Richard E. Herman Leadership Award 2022 for Emerging Christian Leaders in the U.S. (up to $4,000)
Deadline: August 31, 2022
Applications are open for the Richard E. Herman Leadership Award 2022. The Richard E. Herman Leadership Award is an opportunity to lift up the innovative, creative, and committed work of emerging leaders, encouraging and honoring them with this prestigious award.
This year, they want to recognize the commitment and service of one Christian leader interrupting the cycles of poverty, violence, and inequality in the United States, whether through their professional work or as a volunteer. This focus is driven by an understanding that Jesus' life, ministry, and teachings were incarnational. He lived among the people, with those on the margins of society, sharing in their suffering and pain, but also desiring and bringing about reconciliation and shalom.
Award
In recognition of their leadership to interrupt cycles of poverty, violence, and inequality, the honoree will receive public recognition, attendance to the Global Leadership Summit (in their geographic area), and a cash award of $4,000 from We Raise Foundation.
Eligibility
The honoree will be an emerging Christian leader between 20 and 35 years of age whose professional or volunteer efforts are interrupting the cycles that perpetuate poverty, violence, and inequality in the United States.
The Leadership Award seeks to highlight a leader who works tirelessly for the good of their community. This is someone who cares deeply about the injustices experienced by their neighbors and works alongside people for solutions that transform communities. This award recognizes a leader who has spent significant time in the community, listening, developing, and growing together. Rooted in the Gospel, this leader's work is a reflection of their love for Jesus to recognize the Imago Dei in their neighbors.
The honoree will be an effective leader with an understanding of the challenges of systemic poverty. They will value realistic and authentic approaches to solutions that are informed by the wisdom and experience of the local community and grounded in the assets of that community.
Leaders of color are strongly encouraged to apply.
Application
Applicants must submit an essay when they apply addressing the four questions below (5200 character limit). Competitive submissions include stories and specific numbers to describe the scope of the work.
Who are you? (Include your name, location, age and your work).
How has your service and leadership within your community interrupted the cycle of poverty, violence and inequality?

Share details or stories of the changes you've helped lead
Examples could be: creative problem-solving, a new approach, or narrative shift

How is this work a reflection of your calling to follow Jesus?
What inspires you to continue this work?
Click here to apply or Nominate a Leader here
For more information, visit Richard E. Herman Leadership Award.