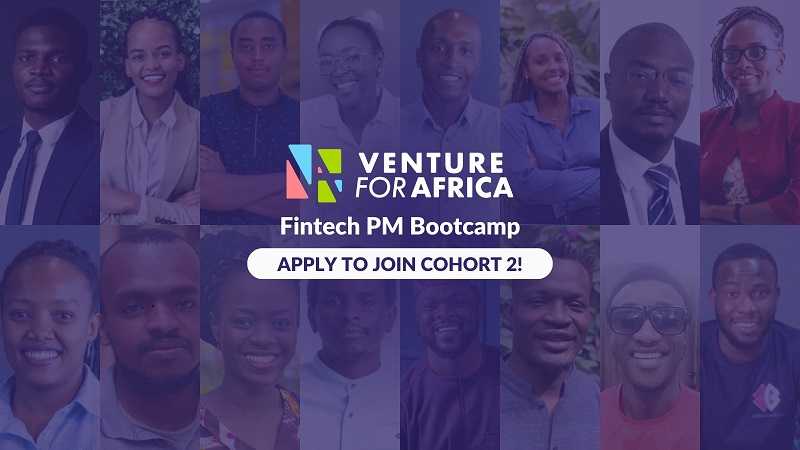 Venture for Africa (VFA) Fintech Product Management Bootcamp 2023
Deadline: December 16, 2022
Applications are open for the Venture for Africa (VFA) Fintech Product Management Bootcamp 2023. The VFA Fintech Product Management Bootcamp is a 12-week programme designed to upskill aspiring and existing product managers in Africa's fintech space.
Through carefully curated and contextual content, engaging online workshops with PMs at some of the continent's fastest-growing companies, case studies, and real-world problem-sets and deliverables faced by VFA's startup partners, you'll gain experience building exceptional products for the African market using globally-recognised best practices.
By the end of the VFA Fintech Product Management Bootcamp, you can expect to have a better understanding of:
Africa's Fintech Industry + Major Players
Fintech Product Strategies
Fintech Regulation in Major African Markets
Software Product Development Life Cycles
Core Fintech Business Models
Customer Needs and User Research
Eligibility
This Bootcamp is designed for those trying to accelerate their career in product or looking to break into product management, specifically within the fintech industry.
It's for you if you are:
A mid-level product manager looking to dive into the fintech space and upskill in PM strategy;
A mid to senior-level business unit leader with experience working at a bank (retail/commercial) looking to switch to working in product management in a fintech startup;
A consultant with experience working on businesses in the financial services industry;
A mid to senior-level Project Manager who has built capacity in more traditional organisations.
Application
Fill out the Bootcamp application form
They review each application for candidates who meet the requirements
Candidates who meet the requirements above will be asked to send in:

A 3-minute video sharing what your current career aspirations are and what you hope to gain from the fintech PM Bootcamp.
1 (one) reference from anyone you've worked with or someone who knows you enough to share why they think you'd be a good fit for the programme.
For more information, visit VFA Fintech PM Bootcamp.