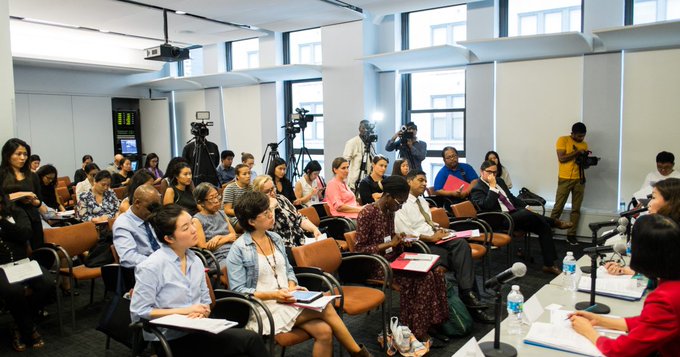 Center for Community Media Small Business Reporting Fellowship 2023 ($2,500 Stipend)
Deadline: January 17, 2023
Applications are open for the Center for Community Media Small Business Reporting Fellowship 2023. Small businesses have been enduring rising operating costs, shrinking sales, supply chain disruptions and other challenges brought on by the COVID-19 pandemic and exacerbated by inflation. The unique stories of these businesses and the people running them – from the bodega employee to the street vendor and the family managing the corner restaurant – often go unreported.
Fellows will have the opportunity, under the guidance of an editor, to cover the small businesses in their communities and produce and publish/post in an established community media outlet three in-depth stories about the ongoing struggles facing owners and staff, as well as the new opportunities for attracting and sustaining business.
Benefits
Fellows will receive a one-time stipend of $2,500 upon publication/posting of the three stories.
Eligibility
Open to journalists based in the NYC metro area;
Journalists working with a community media organization full time or part time, or as a freelancer with demonstrated work in the community media;
Media outlets can be print, digital, TV/video, radio/audio/podcasts;
Journalists willing to abide by the guidelines of the fellowship.
Fellowship Requirements
Produce and publish/post in an established community media outlet three in-depth stories centered on small businesses with support of fellowship editor
Attend remote training sessions
Story Criteria
Stories must be rooted within a community in the NYC metro area and consist of on-the-ground reporting, community voices and fact-checked research-based data
Minimum length of each story: 1,200 words
Each story will include at least two photographs taken by the fellow, or provided with permission, and/or other multimedia
Fellows working in broadcast media will produce audio or video stories, with a minimum duration of five minutes, that include original visuals and interviews
Fellows will include an acknowledgement of the fellowship by including the following, or something similar, at the end of each published story or audio/video production:

This story was produced as part of the Small Business Reporting Fellowship, organized by the Center for Community Media and funded by the NYC Mayor's Office of Media and Entertainment.
Application
The application must be submitted by January 17, 2023, at 11:59 PM EST.
For more information, visit Small Business Reporting Fellowship.