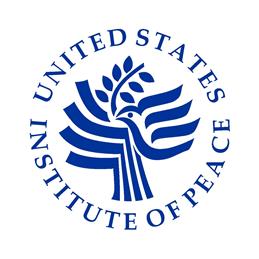 Generation Change Regional Training Program for Africa – Istanbul, Turkey 2014
Deadline: September 15, 2014
Applications are now accepted for the 2014 Generation Change Regional Training Program for Africa taking place in Istanbul, Turkey from December 4-7, 2014 . The United States Institute of Peace's Middle East and Africa's Generation Change Program is dedicated to empowering and building the capacity of civically engaged youth as they emerge as leaders in their communities. By providing specialized leadership and conflict resolution training, Generation Change aims to provide youth leaders with skills needed to increase community trust, promote constructive conversations, and offer alternatives to resolving conflict without violence.
The Generation Change network of youth leaders across the country will serve as a platform for the free exchange of ideas across borders and cultures, a community of peers and mentors, and a resource for participants in moments of crisis.
About the Africa Training
Generation Change's Africa regional leadership development program will provide participants with leadership and conflict resolution training in order for these emerging leaders to increase their resilience and have a greater impact on their respective communities. The training will provide a safe space for participants to share ideas, gain new tools, practice constructive conversations, and better understand conflict resolution, especially as it relates to the Africa. It will also expose participants to experts in the leadership development and conflict resolution fields.
Additionally, the training will enable participants to build a network of civic youth leaders in their region and internationally. Upon completing the training, participants will join Generation Change's global network of emerging civic leaders and will have access to various resources provided by USIP.
Selected Participants will need to arrive on December 3rd and depart on the evening of December 7th or December 8th.
Program Cost
USIP will pay for participant airfare, lodging, meal, and visa expenses.
Eligibility
To apply, applicants must:
Be between the ages of 18-35
Have had residence in Kenya, Somalia, South Sudan, Sudan, Uganda for 3+ years.
Have a leadership role in a community organization.
Possess a willingness to participate and learn from peers and facilitators
Have a passport that is valid until June 2015.
How to Submit
Submission should include
A completed application form
Attachments, as listed in section IV of this form.
Please submit the application using Survey Monkey. Please e-mail all attachments in one e-mail to [email protected]. The e-mail subject line should read: LAST NAME, GC application.
NOTE: Submissions that are incomplete or missing materials will not be considered. Selected participants will be notified by email by September 25, 2014. If you are not notified by this time, you have not been selected.
For more information, visit Generation Change Africa Regional Training. Click here for Middle East Regional Program.