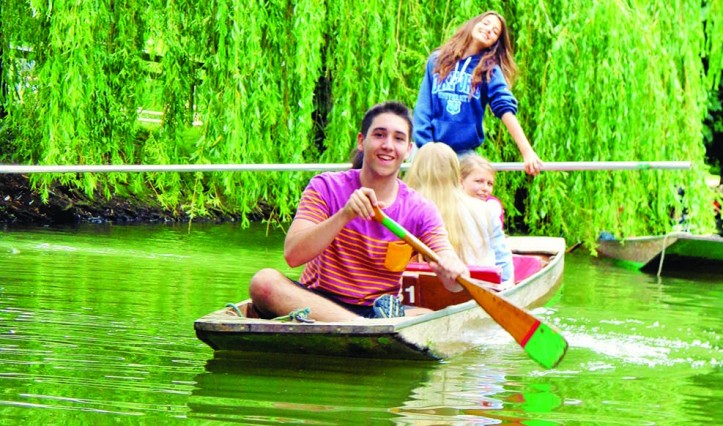 Co-operation and Development Network Eastern Europe Calls for Prep-team Members
Deadline: January 23, 2015
Individuals are invited by the Cooperation and Development Network Eastern Europe to join the international preparatory team for the seminar "Sharing is Caring! Collective Action and Common Solutions". This is a 6-day seminar for 40 young Europeans about commons and youth activism that will take place in Armenia from April 25th to May 2nd 2015.
Program will be based on principles of non-formal and intercultural  learning. They strive for active, inclusive and direct communication and  transfer of knowledge. Sessions will be balanced between theoretical  inputs, workshops, role-plays, debates, discussions, reflection and  other interactive methods of learning.
Responsibilities
The main responsibilities of the prep-team will be to
Organize the basic preparation (food plan, finances, etc.) and join both on-line and physical preparatory meetings;
Prepare a call for participants, select the most fitting ones, prepare participants for the event and provide them with all necessary information;
Prepare the program and cooperate with speakers, experts, trainer and partners;
Help with the promotion of the event;
Take care of practicalities and for well-being of the participants;
Help with documentation of the event.
Benefits
Working in a dynamic and international environment;
Gaining experience in managing youth projects – preparation, implementation and reporting;
Getting familiar with Green values and CDN work;
A chance to improve your skills and enhance them with a lot of experience;
A possibility to develop your leadership skills and group work;
A lot of work and a lot of fun.
The organizers will cover accommodation, food and 100% travel expenses.
Eligibility
Prep-team members should
Be an active, young person, who shares the Green values.
Speak English (you should be able to express yourself, write e-mails and understand English);
Be willing to take on a challenge;
Be responsible towards the taken tasks and the rest of the group;
Have good organizational skills;
Be a good team player;
Be committed to agreed aims of the project;
Be available to travel to the meeting and the seminar;
Be available on-line and timely follow e-mail communication from February to July 2015.
Application Process
For more information, visit Call for Prep-Team Members.