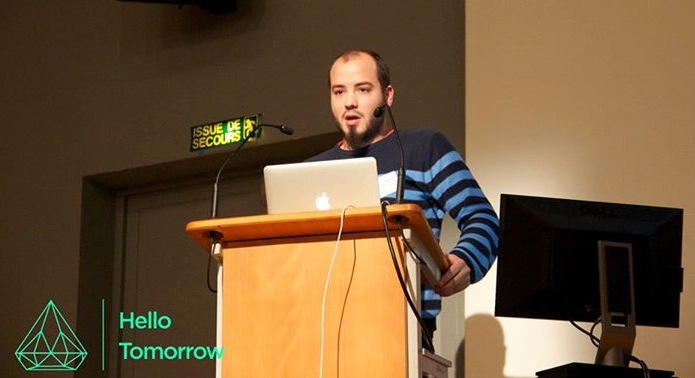 Hello Tomorrow Challenge 2015: A Global Start-up Competition – Win a Trip to Paris and up to €100k
Deadline: February 28, 2015
Hello Tomorrow is calling for innovators who are using technology to find solutions to enter the 2015 Challenge. This is a global start-up competition to accelerate innovative tech start-ups.
The Hello Tomorrow Challenge is calling for the most creative minds across the world to compete in 6 tech tracks that will shape our TOMORROW: Energy & Environment, Information Technologies, Food & Agriculture, Healthcare, Materials & Manufacturing, and Transport & Mobility. It is a chance for startups and research projects based on innovative technology to win their €100.000 Orange Grand Prize or one of the six €15.000 track prizes.
Categories
Hello Tomorrow is calling for innovators who are using technology to find solutions in:
FOOD & AGRICULTURE: Examples: Food Alternatives, Nutriments, Urban Agriculture, Food Security
MATERIALS & MANUFACTURING: Examples: Construction, New Materials, Coating, Multifunctional Materials
TRANSPORT & MOBILITY: Examples: Smart Cities, Automotive, Aviation, Space.
HEALTHCARE: Examples: Biotech, Medtech, Diagnostics, Personalized Medicine
ENERGY & ENVIRONMENT: Examples: Energy Storage, Renewables, Waste Management, Smart Grid
INFORMATION TECHNOLOGIES: Examples: Security, Wireless, Connected Objects, Media, Big Data
Benefits
Get Visibility, Mentoring and Serious Money!
Hello Tomorrow awards €15k cash prizes for the winners in each of the 6 tracks, no strings attached and no equity taken. In addition, the grand winner gets €100k !
To help them reach their full potential, the 30 semi-finalists will benefit from regular mentoring sessions provided by handpicked devoted experts from a wide range of disciplines.
The Hello Tomorrow will boost your exposure to media, investors, corporates and influencers. We'll make sure the whole world gets to know you and your project!
Prizes
The following prizes will be awarded:
30 semi-finalists will receive 1 acceleration program + 1 mentor
6 finalists will additionally receive 15 000 € + 1 optional incubation/acceleration program
1 grand winner will receive 100 000 € (15 000 € for being a finalist, plus 85 000 €)
Eligibility
The challenge is open to start-ups and innovative projects, which
Are based on an innovative technology
Are under 2 years old
Have raised under €250.000
Team
Teams must include at least two members by the deadline, otherwise they will not be considered. Individuals can submit either a brief description of their project before the deadline to find a co-founder, or fill up a personal profile page if they want to be contacted by a project leader looking for co-founder(s).
Project
Projects (products or services) must be based on an innovative technology.
Technology must be the original work of the entrants (startups may use open source material, however, at least some of the utilized technology needs to be original. That is to say, the tech innovation must be either created directly by the entrepreneur, or it may be a creative new synthesis of existing technologies).
If incorporated, startups older than 2 years (i.e. created earlier than February 28th, 2012) will not be eligible.
If incorporated, startups can apply if they haven't raised more than $250K in equity, debt, and/or grants (please feel free to contact us if you are unsure about your status and whether or not you are under the limit)
Teams must disclose the total amount of funding received at the time of their application.
At least one member of every selected team must be present at the Grand Final event in Paris in late June.
Judging Criteria
The projects will be selected and judged using the following criteria:
Team (expertise in the field, complementarity of the members, cohesion)
Novelty and awesomeness of the technology (can-it be used to solve a real problem?)
Market (size, segmentation, addressability, growth potential, competition)
Overall project feasibility (time to market, Intellectual Property landscape, barriers to entry)
Development and financial plan
For more information, visit Hello Tomorrow Challenge.