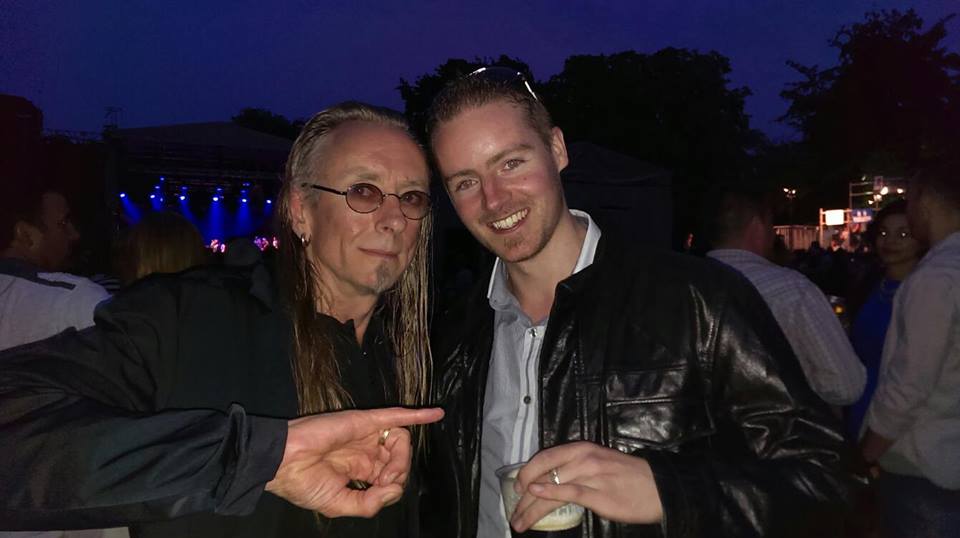 Adrian Bannon from Ireland is the OD Young Person of the Month for March 2015
Happy New Month, welcome to March!
This month, our Opportunity Desk Young Person of the Month is Adrian Bannon, a 30 year old author, lawyer, lecturer and entrepreneur from Ireland. Adrian became a full-time University Law Lecturer at 23 years and is the founder of Pedagogy Plant, a not-for-profit tree planting organization. Armed with a huge passion for education, he is always involved in projects that make an enormous difference. He tells fellow Opportunity Deskers 'do not be afraid to do something that scares you, that inspires you and that motivates you.'
Read the full feature below and match on to do something that scares you, inspires and motivates you.
ADRIAN BANNON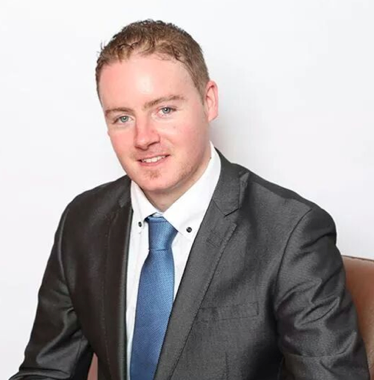 Adrian Bannon, 30 years, can best be described as many things in one. He is an author, lawyer, entrepreneur from Ireland. He is the founder of Pedagogy Plant – a tree planting organization, and is currently the Marketing Director for Friarylaw; Ireland's leading Alternative Dispute Resolution (ADR) provider and leading International US 'Attorney-at-Law' programme. He has been working at this company since Autumn 2013 and loves his current post because it is the perfect blend of all his passion and interest, which are business, education and law.
He graduated from high school very early and despite holding down a part-time/full-time bar tendering job throughout his studies, he was able to complete 4 university degrees by the age of 22 years. He has been working since the age of 12 as his parents are not wealthy people and couldn't afford to give him pocket money. Today, he is very proud of this and appreciates the experience.
Adrian truly believes in education as a hand-up not a hand-out and so he is now giving back to his community through various educational initiatives including the Pedagogy Plant, a tree planting foundation that has partnered in the planting of 12,000+ trees worldwide.
He also co-founded the CoderDojo National University of Ireland, Galway (NUIG) chapter, an Irish-led initiative that now voluntarily teaches computer coding and digital literacy skills to over 300 kids weekly. He along with his colleagues take great pride in knowing they are helping create coders for their community; coders who, may choose to work in another country not because they have to but because they choose to.
On how he started his Career, Adrian tells Opportunity Desk,
"When I look back at my career to date I notice several 'tipping points' that have helped propel me to take certain courses of action. One was being in employment from such a young age and benefitting from the range of assiduousness and common sense such an undertaking develops.

One was my mother telling me I would not do well with my high school result finals and making me wait a long time to collect them and meet my friends (note: she did not mean it with malice as she has some very difficult mental health issues, but it had a profound impact on me at the time and still to this day). But critically I, like so many people, had the wisdom to realise that circumstances will always happen and that what really matters is our reaction to those circumstances.

Another tipping point was getting admitted into my degree of choice at university. This was a total game changer for me. It was through university that I got to develop my critical and analytical faculties; I got to publish several articles and even managed to write three books.

A significant moment in my life came through an idea I had when observing the Arab Spring revolution that was taking place. I was not a Twitter user at the time but I got thinking about what would happen if instead of individuals using Twitter for political purposes, what if a country, i.e. my home country of Ireland used the platform for economic purposes? Ireland was in pretty bad shape at the time having just come through a dire economic collapse and the most expensive western bank bailout per head of population in history. I knew Twitter was looking to set up a European Head Quarters for their organisation and Britain was looking like the centre of choice (note Twitter does have operations in London but its European HQ is in Dublin). It was against that backdrop that I founded TWEET WE DID – To Twitter With Love Campaign.

The idea was a rather simple one – mass mobilise thousands of existing and new Twitter users in Ireland, Europe and around the world to literally TWEET Twitter via Twitter into setting up an operation and much needed jobs in Ireland. The idea worked and the company is now here. I say this not to boast or in anyway to sound naive (there were of course several other major macro factors for this social networking giant to set up here and these would of course have taken precedence to my simple initiative); but I illustrate this story as an example for all you fellow Opportunity Deskers to not be afraid to do something that scares you, that inspires you and that motivates you. Remember what is easy to do is also what is easy not to do. And history teaches us that doers and reformers for that matter are often only popular in hindsight. Do not worry about popularity; worry about becoming the best version of you you can be and living a life consistent with your values."
Some of Adrian's Achievements
In addition to completing 4 university degrees by the age of just 22 years and becoming a full-time University Law Lecturer by age 23 years, some of Adrian Bannon's achievements are summarized below:
Founded PedagogyPlant: a not for profit tree planting foundation that has partnered in the voluntary planting of 12,000 trees all over the world.
Co-Founder of CoderDojo Galway: a not-for-profit computer coding academy for kids that teaches 300+ children (boys and girls) from ages 5-20 how to write computer code and how to become digital artists of the 21st century.
In 2012, he founded the TWEET TWITTER TO DUBLIN Campaign. Inspired by the Arab Spring he set up the Irish Spring and it was the very first national economic use of Twitter by a country in the world.
He has written 3 books and countless articles and has lived and studied all over the world.
Only in his twenties he has already been the Marketing Director with the largest legal vocational trainer in the world. A US company he helped them generate new markets in the UK, Dubai, Qatar, South Africa, Australia to name a few.
He has been a postgraduate valedictorian speaker at Edinburgh University and has won several medals and trophies in sport, captaining both his local hurling and football teams.
He is an elected Connector at Connect Ireland (a job initiative scheme launched by the Irish Government)
He is a social entrepreneurial mentor at the SCCUL Awards (a local awards competition fostering and rewarding innovation and enterprise in rural communities)
He is a qualified international Mediator and a soon to be member of the International Institute if Chartered Arbitrators London
His latest projects involve recycling plastic and building an app to help students with their education around the world.
On what inspires him
Adrian is inspired by so many things: travel, social entrepreneurship, education, teaching, writing, Opportunity Desk, human compassion, love, literature, poetry and of course people. He has been lucky enough to have met and taught some brilliant people.
He further tells us
"I think it behoves all of us to surround ourselves with those whose values we admire and wish to share and/or further develop. You are invariably going to become who you hang around with most so choose your friends and colleagues carefully. Never be afraid to listen to your gut.

When I was 23 I had a very good public sector law lecturing job – the type that comes with a pension and guaranteed paycheck. I walked away from this after a year and borrowed money so I could go and do a master degree in something completely different from law and in a different country (technology management). Many people thought I was crazy. But I did what I felt was right. I knew that less quantifiable but no less profound would be the skills I would develop from learning a new discipline; the skills that come from living and working in a new country; the access and exposure to international students from around the globe (I lived with 9 guys from 9 different countries).

Each day, each month and each year represents an 'opportunity' for all of us to invoke new platforms for us to elevate our lives to experiences we wish for and desire."
Final Words for Youth
If I could impart any wisdom to anyone reading this it would simply be work harder on yourself than you do on your job. I have applied this reasoning throughout my career to date and it has served me very well. Also as we say in Irish: Mol an oige agus tiocfaidh said (praise the youth and they will flourish).

Thank you sincerely for this amazing nomination and anyone reading this feel free to connect with me on LinkedIN anytime. And massive congratulations to the team at Opportunity Desk for providing a wonderful platform to highlight opportunities and amazing possibilities around the globe.
For more information, join him on Facebook, connect with Adrian Bannon on LinkedIn, follow him on Twitter at BirdCourter and Pedagogy Plant.
———————————————————————————————————————————
Who will be the Next Young Person of the Month?
You can be the next Opportunity Desk Young Person of the Month! All you have to do is get a friend to recommend your work or fill out the nomination form here. We want to use the platform to recognize and celebrate the efforts of amazing young people around the world. O! And you must be an active Opportunity Desk member, either as a fan, reader or subscriber!
Don't miss any updates in the future. Join Opportunity Desk on 32000+Facebook, 4,700+Twitter, 31000+Group or Subscribe via Email below!