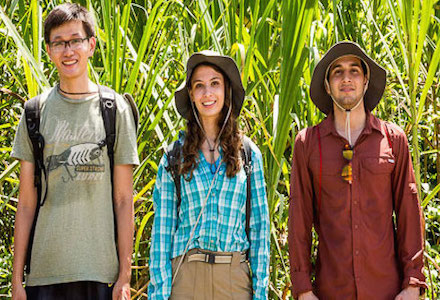 Microsoft YouthSpark Challenge For Change- Win Trip to Nicaragua & Other Prizes
Deadline: March 25, 2015
The Microsoft YouthSpark Challenge for Change is a chance for you to share how you spark change in your world, or how you want to! Whether you are already creating change in your school or community, or if you are ready to start, we want to hear from you!
Eligibility
Contest is open to individuals 13 to 25 years of age at time of entry, (except must be 14 to 25 years of age for individuals from Korea and Spain, and 16 to 25 years of age for individuals from the Netherlands) including those individuals who are a YouthSpark Advocate, a Microsoft in Education Student Ambassador, or a Microsoft Student Partner
All entrants who are considered a minor in their place of residence must have his/her parent's or legal guardian's permission to enter this Contest
If you are a Microsoft YouthSpark Advocate, a Microsoft in Education Student Ambassador, or a Microsoft Student Partner and you meet the eligibility criteria set forth above, you may enter the Contest, but you are prohibited from using Microsoft property or resources to create any part of your Entry, including without limitation: Microsoft networks, hardware tools and technology resources and/or the counsel of Microsoft employees, in connection with the creation or execution of an entry.
Prizes
5 grand prize winners from each age group will win:
An amazing leadership-development trip to Nicaragua to learn about creating change
$2,500 cash to help turn their ideas into a reality
A Windows Phone*
The opportunity to serve as a YouthSpark Advocate.
How to Enter
Eligible individuals (the "Entrant") can enter anytime during the Entry Submission Period by going online towww.YouthSparkChallenge.com and completing the following steps:
follow the on-screen instructions including providing the information required on the registration form;
 answer four (4) questions (collectively the "Essay");
 Give your entry a descriptive name;
 attach one (1) recent photo of the entrant, (collectively, the "Entry"). By clicking Submit, Entrants will be entered into the Contest. As part of the Contest entry process, Entrants (Parent or Legal Guardian of any minor Entrant) will be required to indicate that they have read, accept, and agree to be bound by these Official Rules.
If you're one of the 30 finalists chosen by our judges, you'll move on to the next round, where you'll create a short video about your idea.
Entry Requirement
Submission Guidelines:
• Responses to questions must be in text format;
• Title of Entry must not exceed fifteen (15) words.
• Response to each question can be no longer than 150 words;
• Responses and Title must be in English for English speaking judges;
Photo Guidelines:
• Photo must be of the entrant and must be in .jpg, .gif, or .png format;
• Photo must be no larger than 1MB in size;
• Photo must have been taken within previous 12 months;
• Photo cannot have been submitted previously in a promotion that would interfere with the rights requested by the Sponsor in this Contest.
• Photo must not include trademarks, copyrighted materials or any images not owned by Entrant without written permission, which must be provided upon request.
TIP: See complete official rules here.
For more information, visit YouthSpark.