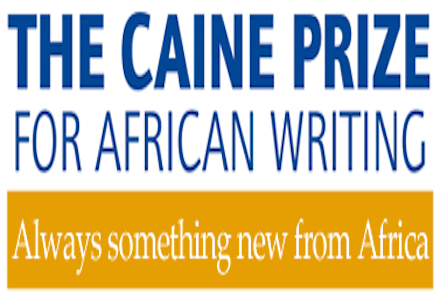 2016 Caine Prize For African Writing- £10,000 Cash Prize
Deadline: January 31, 2016
The Caine Prize is named in celebration of the late Sir Michael Caine, former Chairman of Booker plc, who was Chairman of the 'Africa 95' arts festival in Europe and Africa in 1995 and for nearly 25 years Chairman of the Booker Prize management committee.
Shortly before he died, Sir Michael Caine was working on the idea of a prize to encourage the growing recognition of the worth of African writing in English, its richness and diversity, by bringing it to a wider audience. His friends and colleagues decided to carry this idea forward and establish a prize of £10,000 to be awarded annually in his memory.
The Caine Prize is open to writers from anywhere in Africa for work published in English. Its focus is on the short story, reflecting the contemporary development of the African story-telling tradition.
Prize
Cash prize of £10,000 for the winning author and a travel award for each of the short-listed candidates (up to five in all).
Shortlisted candidates will also receive a Prize of £500.
Winning and short-listed authors will be invited to participate in writers' workshops in Africa, London and elsewhere as resources permit.
Eligibility 
All works must meet the following criteria
Unpublished work is not eligible for the Caine Prize.
Submissions should be made by publishers only.
Only one story per author will be considered in any one year.
Submissions should specify which African country the author comes from.
We require 6 copies of the work in its originally published version.
If the work is published in a book or journal, we would like to receive at least one copy of the book / journal and five photocopies; but particularly where several stories are submitted from one anthology we would like if possible to receive six copies of the book / journal itself.
If the work is published online, we would like to receive six photocopies.
Only fictional work is eligible.
Works not eligible for entry include stories for children, factual writing, plays, biography, works shorter than 3000 words and unpublished work. If you are not sure whether your work is eligible, please email us for advice.
How to Enter
Publishers should post six hard copies of the story for consideration to:
Lizzy Attree
The Caine Prize for African Writing
The Menier Gallery
Menier Chocolate Factory
51 Southwark Street
London SE1 1RU
 Entries should be accompanied by a letter from the publisher conveying a short CV or brief biography of the writer, and specifying which African country the writer comes from.
For more information, visit Caine Prize.